COVINGTON, La. -- The first day of the murder trial for Jacob Middleton ended in the middle of jury selection. Middleton is accused of killing his father and half-sister.
He's charged with two counts of first-degree murder. The courtroom closed up for the day with eight people who were preliminarily sworn in as jurors, and an anxious feeling for two families who have been waiting a long time for this day to come.
For the past three years, Kellie Bravo has made the walk into the St. Tammany Courthouse numerous times. Monday, the walk felt different. "I am ready. I feel ready. I'm at peace and I'm ready to move forward," she said.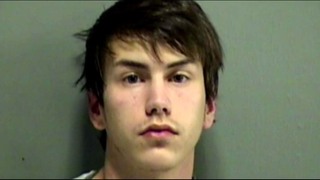 Bravo was walking into the first day of trial for now 20-year-old Jacob Middleton, Jr. He's accused of killing his father, 35-year-old Jacob Middleton Sr., as well as Bravo's 2-year-old daughter, Makayla Middleton, who is also his half-sister.
Detectives say Middleton confessed to the January 2014 shooting in the father's Abita Springs-area home after a lengthy interrogation that involved changing stories about what could have happened and where the weapon was.
Detectives say the then-17-year-old eventually admitted he committed the crime out of hatred for his father, who he claims subjected him to years of abuse and domestic violence. As jury selection began, the younger Middleton's family members watched on, alongside the elder Middleton's relatives.
On the other side of the court was Bravo and a group of supporters.
"It just makes you feel good that I have a lot of love and support and prayers coming in," she said, "Definitely prayers keep me going."
This case is expected to last at least two weeks. Jury selection continues Tuesday morning at 8:30 a.m.