NEW ORLEANS – After one of the largest donations Audubon Zoo has ever received, the institute announced plans for a new exhibit for a pride of African lions.
The announcement was made at the zoo Wednesday, after a $5 million donation, the largest single gift ever given to the nature institute.
The new 1.5-acre exhibit will replace the zoo's current eland collection, across from the rhino and zebra habit.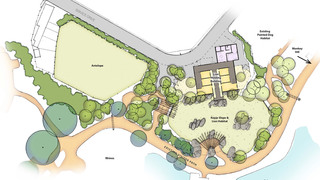 Lions have been absent from the zoo's exhibits for three years. However, zoo officials announced the new habitat is set to house one male lion and two or three females, with an eye toward breeding lion cubs in the future.
"For generations, lions were a fixture at Audubon Zoo. Now, thanks to the generosity of Joy and Boysie Bollinger, they're coming back,'' said Audubon Nature Institute President and CEO Ron Forman.
Design work is currently underway. Construction could begin as early as Spring 2017, with an opening set for 2018.
(© 2016 WWL)