NEW ORLEANS – Many people head to Café Du Monde on Decatur Street to leisurely sip café au lait and eat powdered beignets, but four people who dropped by early Monday wanted to be in and out, leaving with something not on the menu.
The two men and two women, now being sought by police, made off with cash from the popular French Quarter coffee stand.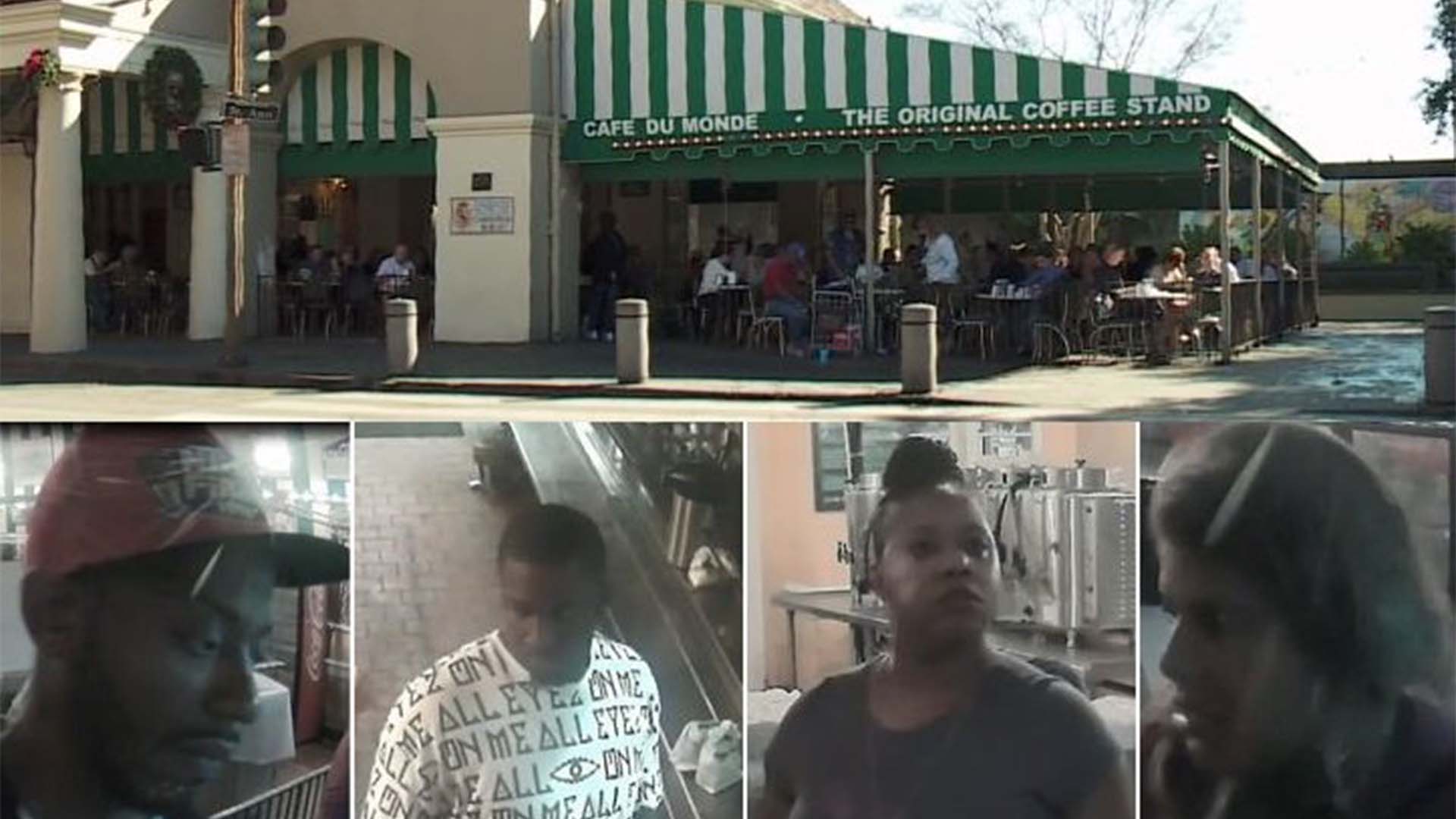 Police said the four were seen walking in to Café Du Monde about 5:23 a.m. Monday.
After they placed an order for beignets, one of the men stole money. The other three people watched him take the cash, police said in a news release.
All four then left together.
Anyone with information about the theft are asked to call Detective Ian Watt at (504) 658-6080 or Crimestoppers at (504) 822-1111.
(© 2016 WWL)