Your April festival and parade calendar
From the New Orleans Jazz & Heritage Festival to the Great Louisiana BirdFest -- there is something for everyone this April.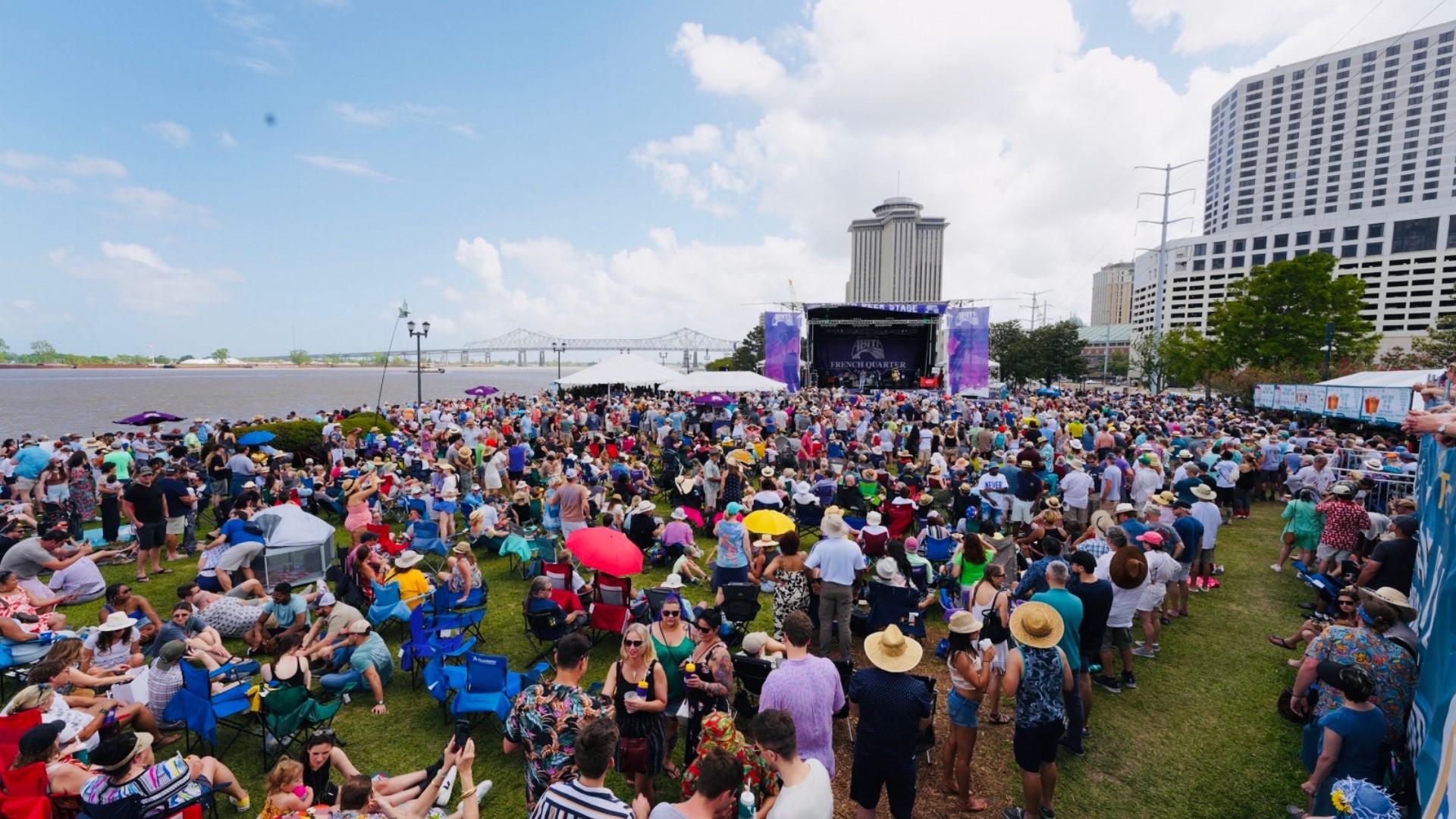 Spring festival season is in full swing! Several parishes across are region are hosting a variety of events -- from the famous New Orleans Jazz & Heritage Festival to the Ponchatoula Strawberry Festival. Whether you prefer the loud, live music scene or the quiet, birdwatching scene -- there is something for everyone this month! If you're looking for plans this month, we've got you covered. Here is a list of festivals and parades happening this April, divided by parish. Click on your parish's name above or scroll to get started.
New Orleans
:

HISTORIC FRENCH QUARTER EASTER PARADE
April 9 at 1 p.m.
Starts at Antoine's Restaurant and ends at St. Louis Cathedral for Mass. Click here to see the parade route.
The late Chris Owens' legacy will live on through this year's French Quarter Easter Parade. Free to attend!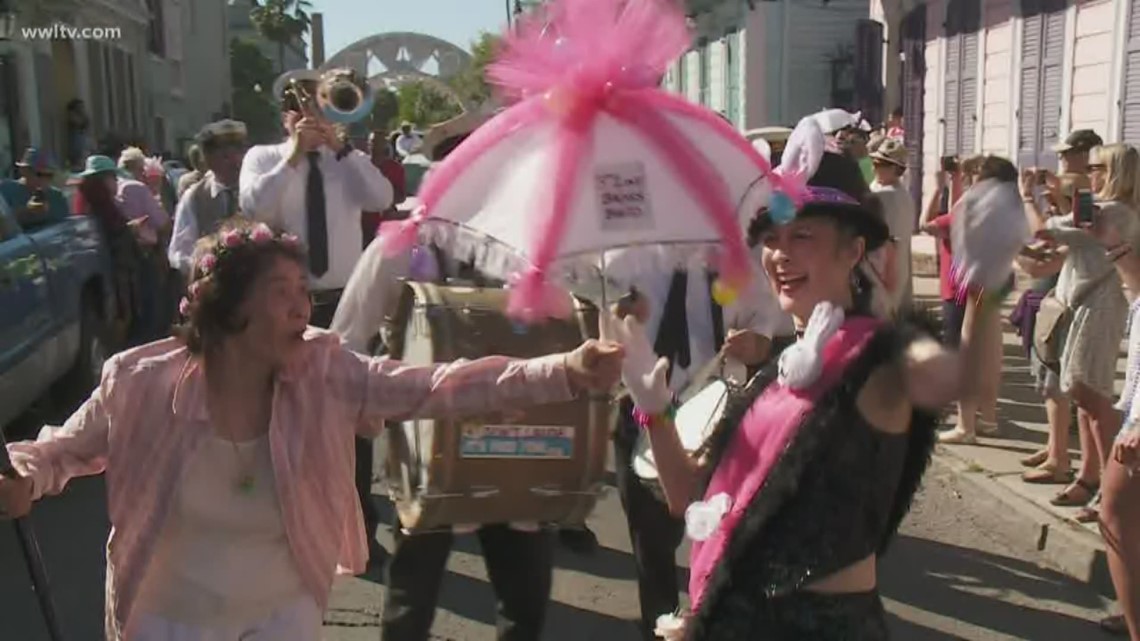 GAY EASTER PARADE
April 9 at 4:30 p.m.
Begins at the Armstrong Arch on St. Ann and ends on Burgundy at Betty's. Click here to see the full parade route.
This annual parade celebrates the fashion and creativity unique to the LGBTQIA+ community. This event is free and open to all.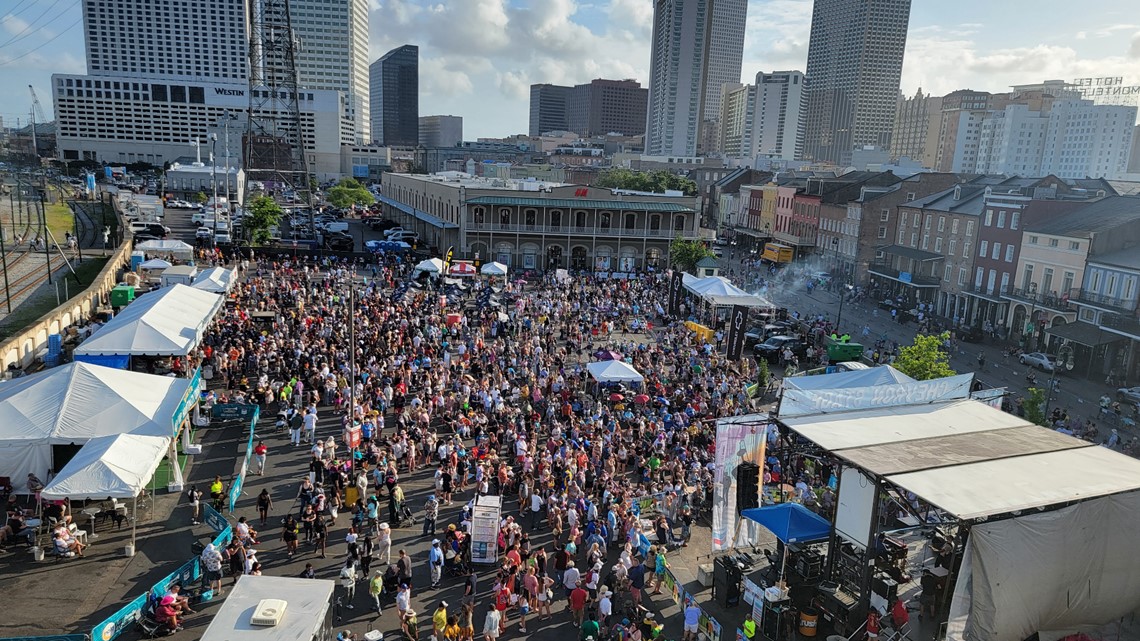 FRENCH QUARTER FESTIVAL
April 13-16
From the Riverfront to Jackson Square
This beloved historic festival is back – and not without some big names! There will be live performances from New Orleans' own Irma Thomas, Tank and the Bangas, and The Soul Rebels featuring Big Freedia! Guests will also enjoy delicious meals from some of the city's iconic restaurants such as Broussard's and Addis NOLA.
Click here to see the music lineup and you can see the culinary lineup here. Free to attend!!

NEW ORLEANS POETRY FESTIVAL AND SMALL PRESS FAIR
April 13-16
Multiple locations; click here to see the full schedule.
This festival brings in poets and writers from all different backgrounds to collaborate, practice their skills in workshops, and share their work with festivalgoers, alongside cultural performances.
Admission is free, but tables are $100.

CRAWFEST
April 22 from 11 a.m. - 7 p.m.
Tulane University: 29 McAlister Dr., New Orleans
This student-run festival offers no shortage of live entertainment, vendors, and of course - crawfish! The musical lineup includes Tank & the Bangas, Hans Williams, and more!
Students can get in free using their Student ID number. Non-student tickets are $20. Student or not, you can reserve your spot here.


NEW ORLEANS JAZZ & HERITAGE FESTIVAL
April 28 - May 7
Fairgrounds Race Course & Slots
This star-studded festival is back with some of music's biggest stars as well as local celebrities! Rock band Dead & Company and popstars Lizzo and Ed Sheeran are headlining this highly-anticipated festival. Louisiana native Jon Batiste and local band James Andrews & the Crescent City All Stars are also on the musical lineup. You can see the full performance schedule here.
Single-day tickets cost $85 if purchased in advance and $95 if purchased at the door. Children's single-day tickets are $5. 3-day weekend passes are $240, and 4-day weekend passes are $290. Some special discounts and VIP passes are available. Click here for more information on tickets.
Jefferson Parish
:

GRAND ISLE MIGRATORY BIRD FESTIVAL
April 14-15
Grand Isle Birding Trail, State Park, Elmer's Island, Lafitte Woods Preserve
Birdlovers will welcome birds flying in from the Gulf. The Migratory Bird Festival which the organizers say "not only celebrates their arrival to Grand Isle but provides easy viewing access to visitors."
Anyone interested will need to register online. Each event costs $10.

VOL CAJUN FESTIVAL
April 21-23
Corner of Barataria & Ames Blvds, Marrero
This free festival features live music, bingo, games, auctions, food, and more! Andy Hymel School of Music, Junior & Sumtin' Sneaky are some of the musicians on the lineup.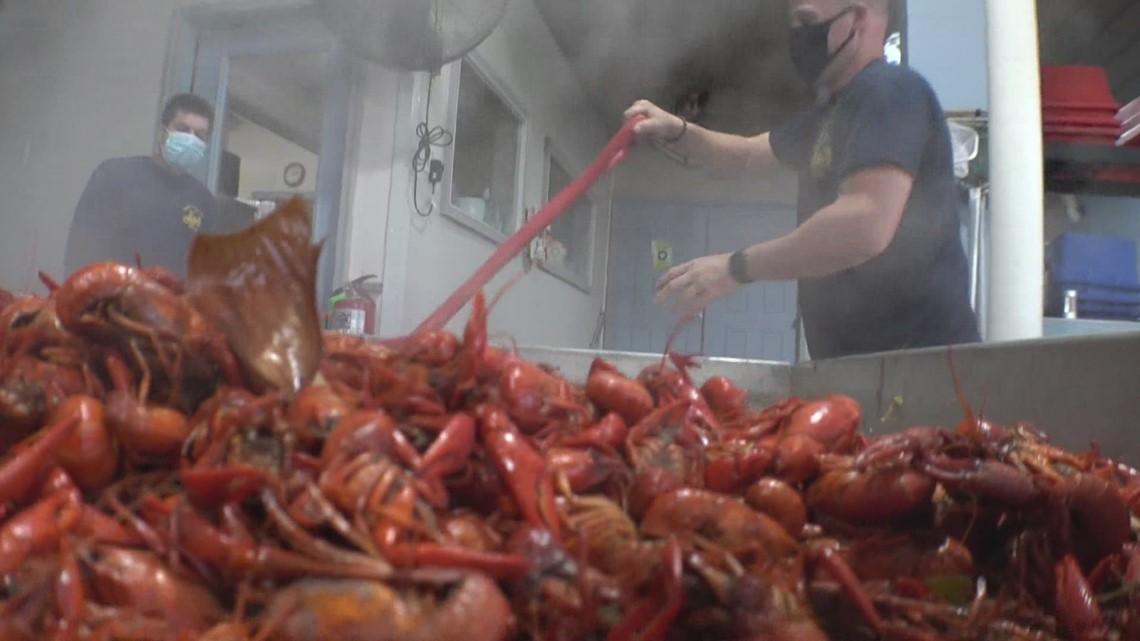 BUCKTOWN SEAFOOD FESTIVAL
April 21-23
1609 Carrollton Avenue, Metairie
Thousands of people flock to this 3-day festival every year to enjoy delicious seafood from several local vendors. All proceeds go towards the St. Louis King of France School in Metairie.
Free to attend!

KENNER'S ITALIAN HERITAGE FESTIVAL (FESTA ITALIANA)
April 21-22
400 block of Williams Blvd., Kenner (from the River to the railroad tracks)
To celebrate the Italian-American community in Jefferson Parish, the city is celebrating with live music, carnival rides, Italian food, games, arts and crafts and more! You are allowed to bring folding chairs and a cooler as long as it is empty. No outside food or drinks are allowed.
Tickets are $8 for adults, but law enforcement officers and their families can get in for free. Kids ages 12 and under also get free admission. For more information, visit their website.

18TH ANNUAL AUTISM FESTIVAL
April 22 from 11 a.m. - 3 p.m.
Westwego Farmers Market: 484 Sala Ave, Westwego
People with autism and their families can enjoy music, food, and games, and interact with businesses and nonprofits that provide services to the autism community.
Tickets are $5 per person, or $20 for a family. However, you can get free admission if you register to donate blood or get a free COVID-19 or flu vaccine. Click here for more information.

WESTWEGO FEST 2023
April 29-30
Westwego Farmers Market: 484 Sala Ave, Westwego
Festivalgoers will enjoy a petting zoo, live music, food trucks, arts & crafts and more!
The organizers have not publicly released admission prices at this time.
St. Tammany Parish
:
THE GREAT LOUISIANA BIRDFEST
April 21 from 6:30 a.m. - 12 p.m.
Northlake Nature Center: 23135 U.S. Hwy 190, Mandeville
You can join birdlovers on a pontoon boat ride through the swamps to celebrate the migration of birds to Louisiana. Bring your binoculars! Rain date is April 29.
This event costs $45 for members and $50 for non-members. For more information, visit their Facebook page.

LOUISIANA BICYCLE FESTIVAL
April 22 from 9 a.m. - 2 p.m.
Abita Springs Town Hall: 22161 Level St, Abita Springs
The organizers say "Bicycle Festival here means a ragtag gathering of aficionados, collectors, artists and the curious, who show up for an early morning parts swap meet and flea market, kids' bike races, wheelie contest, and a prize for Best in Show."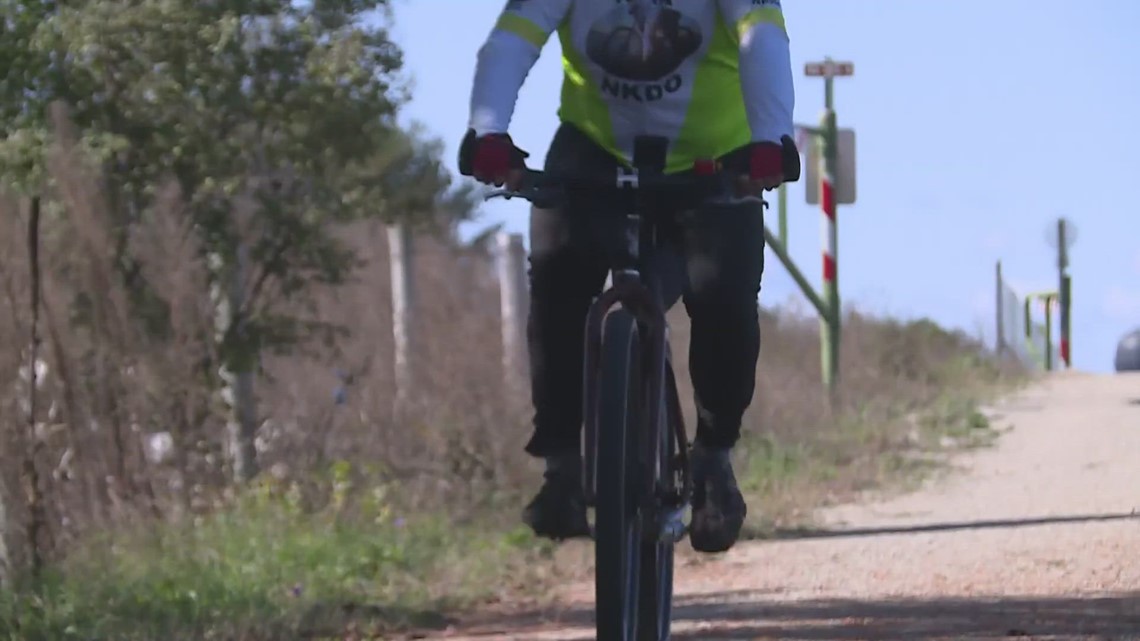 MARITIME MUSIC & ART FESTIVAL
April 22 from 11 a.m. - 9 p.m.
Madisonville Ball Park: 1007 Pine St., Madisonville
This festival showcases local food, artists, and musicians – Sugarbomb, Soljet, Four Unplugged, Supercharger, and Andrée and The Giants – who are set to perform live! The organizers suggest bringing a lawn chair or blanket, but they ask you not to bring an ice chest, outside food, glass, or pets.
Tickets are $15 per person, and kids ages 12 and under are free. You can buy tickets online here.

EARTH FEST IN THE DELL
April 23 from 12 - 4 p.m.
Main Street, Slidell
This is a new, free event! Science-savvy visitors will enjoy interactive exhibits about nature, wildlife, pollution, and recycling, as well as gardening activities. There will also be music, games, art vendors, and more.

COLUMBIA STREET BLOCK PARTY
April 28 from 6-9 p.m.
200-500 Blocks of Columbia Street, Covington
At this free event, families can check out classic cars, local shops and restaurants.

COVINGTON ANTIQUES & UNIQUES FESTIVAL
April 29-30 from 10 a.m. - 5 p.m.
Covington Trailhead: 419 N. New Hampshire St, Covington
More than 50 vendors are showing off their collections of antique furnishings, period collectibles, architectural salvage, and more vintage crafts. There will also be food and live music.
Free to attend!

FOLSOM SCENIC RIVERS ART FESTIVAL
April 30 from 3-7 p.m.
Far Horizons Art Gallery: 82286 LA-25, Folsom
If you love scenic art, or just need something to add color to your space, artists from across the region will showcase their work at this festival in Folsom. This event is not just limited to scenic art, there will also be paintings, drawings, photography, ceramics, sculptures, pottery, fine jewelry, handmade clothing, handmade accessories and more.
Tangipahoa Parish
:

PIRATES OF THE PONTCHARTRAIN EASTER LAPOP FESTIVAL
April 7-9
46468 River Rd, Hammond
This brand new festival is hosted by the Pirates of the Pontchartrain and produced by the Louisiana Renaissance festival.
Tickets are $14 if you buy them online at least a day in advance, or you can buy them for $15 at the gate.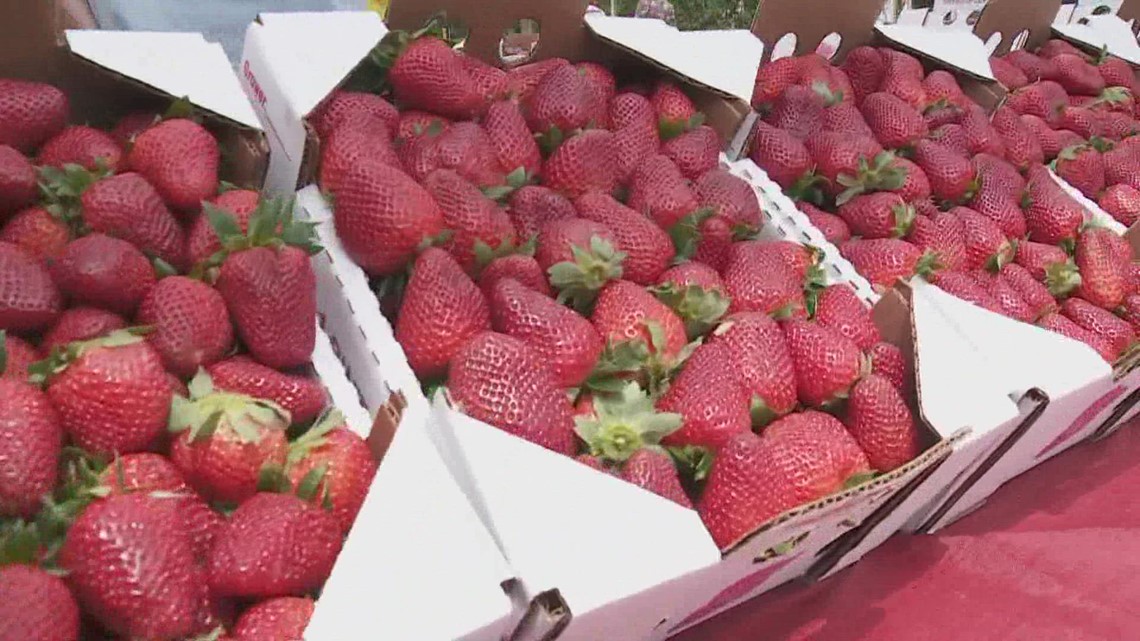 PONCHATOULA STRAWBERRY FESTIVAL
April 14-16
Ponchatoula Memorial Park: 301 N 6th St, Ponchatoula
This annual festival celebrates the Louisiana state fruit. Not only will you enjoy tasty strawberries, but you can also enjoy carnival rides, live music and more! Organizers say this is also the largest free harvest festival in Louisiana.

THE ITALIAN FESTIVAL
April 28-30
Highway 51, Tickfaw (next to City Hall)
Tickfaw is celebrating 50 years of this beloved festival. You and your family can enjoy carnival rides, live music, and of course, Italian food!
The event typically offers a weekend mega pass for rides or ride wristbands. For more information, visit their website.

NORTHSHORE ARTS IN BLOOM FESTIVAL
April 28-30
Multiple venues in Hammond; click here for a full schedule of events.
Back for the second year, this flowery festival showcases the work of local artists and floral designers while uplifting them.
Ticket prices depend on the event you choose to attend. You can secure your spot here.
Plaquemines Parish
: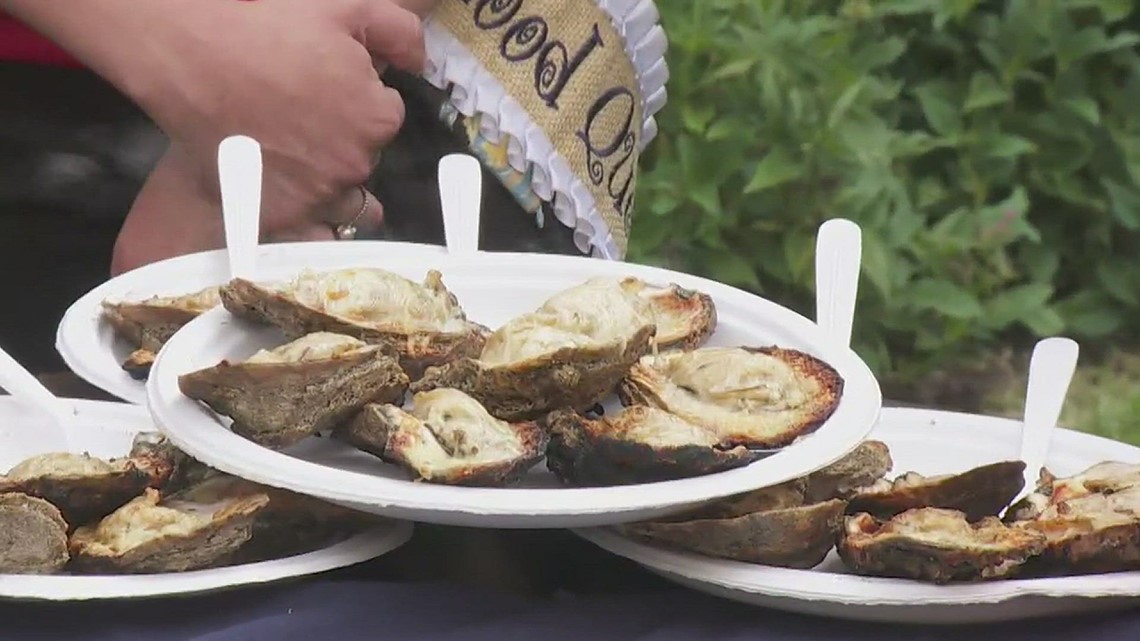 PLAQUEMINES PARISH SEAFOOD FESTIVAL
April 28-30
333 F Edward Hebert Blvd, Belle Chasse
This year's festival includes lots of tasty, fresh seafood, an oyster drop raffle, 5k race, local music and crafts, and a kids' zone. There will be live music from Groovy 7, Electric Ramble, R&R Smokin Foundation, Supercharger, BC Boyz, Faith Becnel, and Rockin Dopsie! The 5K race starts Friday, April 28 at 6 p.m.
Admission is $5. Their website is currently down, so visit their Facebook page for updates.
St. Bernard Parish
:

OUR LADY OF PROMPT SUCCOR'S TOMATO FESTIVAL
April 21-23
2320 Paris Road, Chalmette
Kick off creole tomato season with some local dishes, including Tomato-a-la-Chalmette, crawfish fried rice, and more! Visitors can enjoy the annual tomato queen pageant and baby contests, as well as carnival rides and live entertainment!
Ride wristbands are $30 each, or you can get an unlimited weekend pass for $85. You can visit their website for more information.
St. John the Baptist Parish
: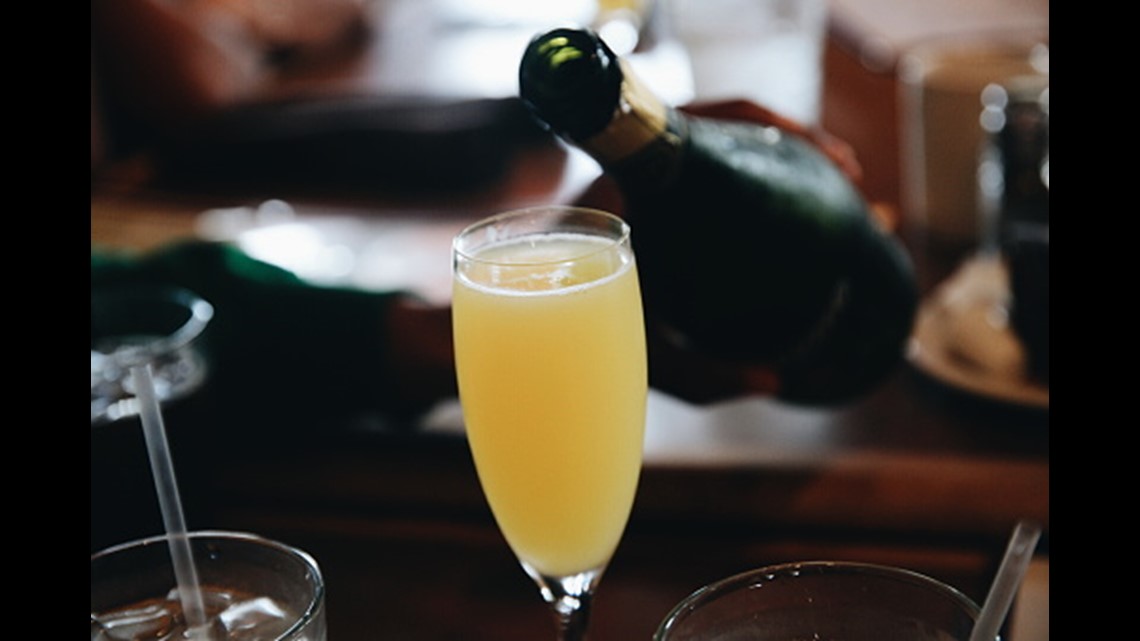 SPRING PASTEL MIMOSA FESTIVAL
April 23 from 12-4 p.m.
321 Events, LLC Skye The Event Space Grand Venue: 1929 West Airline Highway #Ste. 2021, LaPlace
At this event, you can enjoy tasty mimosas, food, music, and more, all while supporting a cause. Proceeds support the Kiwanis Club of Tri Parishes.
Your $20 ticket comes with two mimosas. You can also reserve a table for 10 that would get you and your group bottomless mimosas for $150. Click here to buy your ticket.
Lafourche Parish
:

FESTIVAL OF HOPE
April 13-15
Thibodaux Regional Sports Complex: 726 North Acadia Rd, Thibodaux
This benefit festival hosted by the Thibodaux Regional Cancer Institute features a golf tournament, "Run for Ribbons" 5k run/walk, and a live concert by Kenedi Anderson & Soul Survivors.
The price of admission depends on the event you choose to attend. If you're interested in the golfing tournament, click here. If you're interested in the 5K, click here. Concert tickets are $20 for adults and $10 for kids over the age of 7. Kids under 6 are free. You can buy your tickets here.

LA FÊTE DU MONDE
April 21-23
4484 Highway 1, Raceland (behind Louisiana's Cajun Bayou Visitor Center)
This event has carnival rides, Cajun food, live music, dancing, games and more!
Rides are $25 for a single day or $75 for a weekend ride pass.

LAUREL VALLEY SPRING FESTIVAL
April 30 from 10 a.m. - 4 p.m.
595 Highway 308, Thibodaux
Visitors can shop local craft vendors while enjoying Cajun music and food.
Terrebonne Parish
:

LADYBUG BALL FESTIVAL
April 22 from 10 a.m. - 2 p.m.
Wetlands Discovery Center: 86 Valhi Blvd., Houma
Dress your child up as their favorite bug – and get ready for a fun-filled day of arts and crafts, face painting, nail painting, cookie decorating, food, music, games and more! This event also promotes environmental education, featuring a petting zoo and a ceremony that will release over 100,000 ladybugs!
Free to attend! Rain date is April 23.

PIRATE AND BOOTS FESTIVAL
April 22 from 11 a.m. - 6 p.m.
Downtown Houma Marina: 8228 Park Ave, Houma
This event is a celebration of bayou heritage as part of Keep Louisiana Beautiful's "Love the Boot Week." You're invited to join in on a Jean Lafitte look-alike contest, treasure hunt, vendors, music, and kids' activities.
Unfortunately, no public events have been announced in St. Charles, St. James, or Washington Parishes for April.
► Get breaking news from your neighborhood delivered directly to you by downloading the new FREE WWL-TV News app now in the IOS App Store or Google Play.