Mr. Ed's Oyster Bar & Fish House is a new neighborhood style restaurant that's been expanding with more locations in New Orleans. This latest one opened in Mid-City earlier this year, with other additions on lower St. Charles Avenue and in the French quarter, and the original in Metairie.
Mr. Ed's Oyster Bar & Fish House
3117 21st St., Metairie; 301 N. Carrollton Ave.; 512 Bienville St.; 1327 St. Charles Ave., 504-833-6310
TWO STARS
The Scene
Each of these for restaurants is a bit different, the most interesting being the original in Metairie which was once the old Bozo's seafood restaurant, and the latest in Mid-City, which was once part of the Pei Wei Asian Diner chain. All of them are casual, family-friendly eateries with full bars and colorful, homey decor. The French Quarter and St. Charles Avenue locations see the most visitors from surrounding hotels, who are should be happy to find this sort of local flavor on their doorstep. New Orleanians make up the crowd at the others. Staff is friendly and welcoming across the board.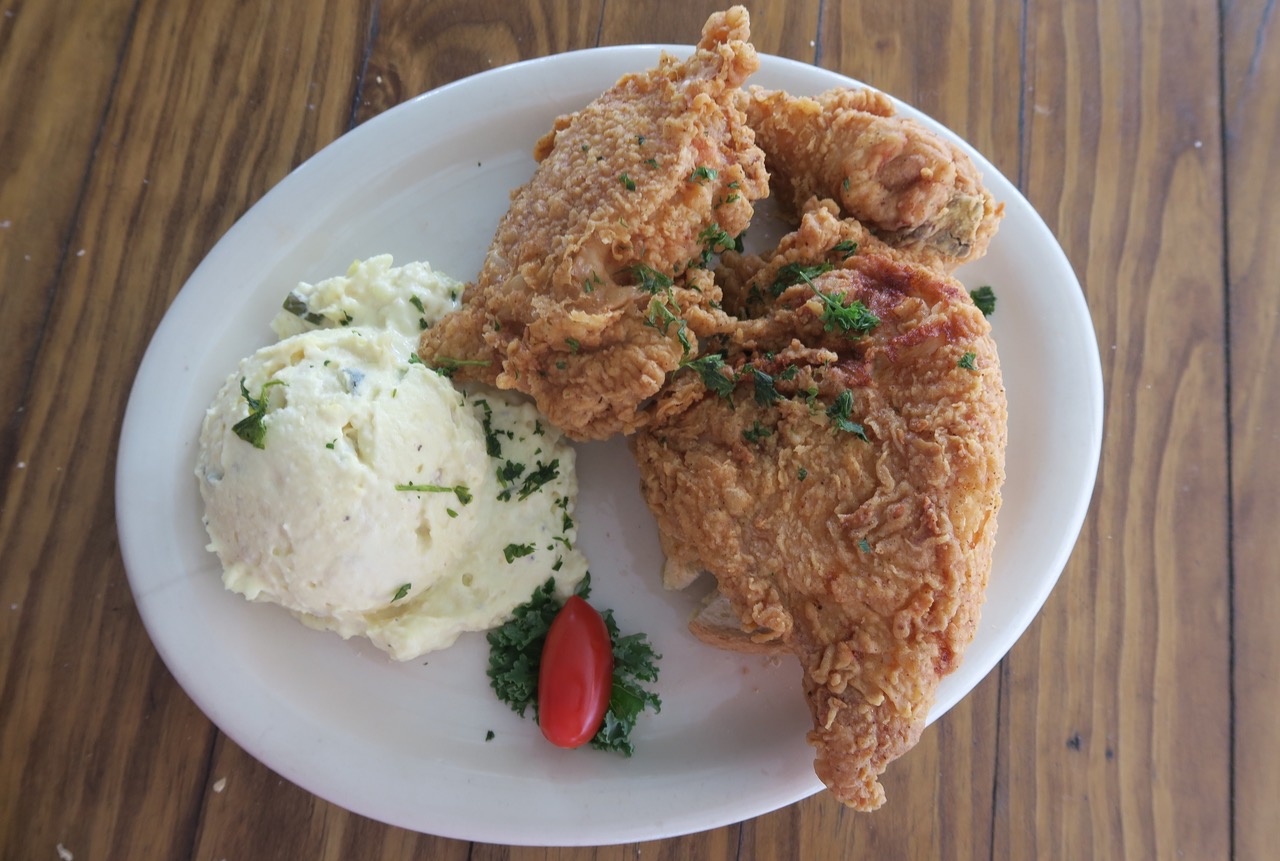 The Food
What Mr. Ed's Oyster Bar & Fish House does well it does very well, and that starts with oysters. Each of these restaurants has a raw bar of the old school style. In the case of Mid-City, the new restaurant has finally brought this neighborhood a much-needed oyster bar, and for that reason alone it's a welcome new addition. The menu has a variety of baked and broiled oysters dishes, and these are good if sometimes a bit heavy. In particular, the version with spinach and crawfish could be its own dish served over rice instead of on the half shell. But it's still very tasty.
The other main strong suit here is with plate lunches and pot cooking at a good value. In particular, the lunch specials are very attractive, usually around $10 or a little more. The fried chicken is excellent, the beans are very good, and down-home specials like stuffed peppers are properly done.
Where Mr. Ed's Oyster Bar & Fish House disappoints is where it could go a bit lighter and fresher. Entrée salads taste tired and they aren't very substantial even if you add grilled seafood, which is over-seasoned and undersized. The grilled redfish is a nice thick cut with flavor from the grill around the sides and the edges. But it's finished with crawfish etouffee that was too watery to smother anything and too bland to do the dish justice.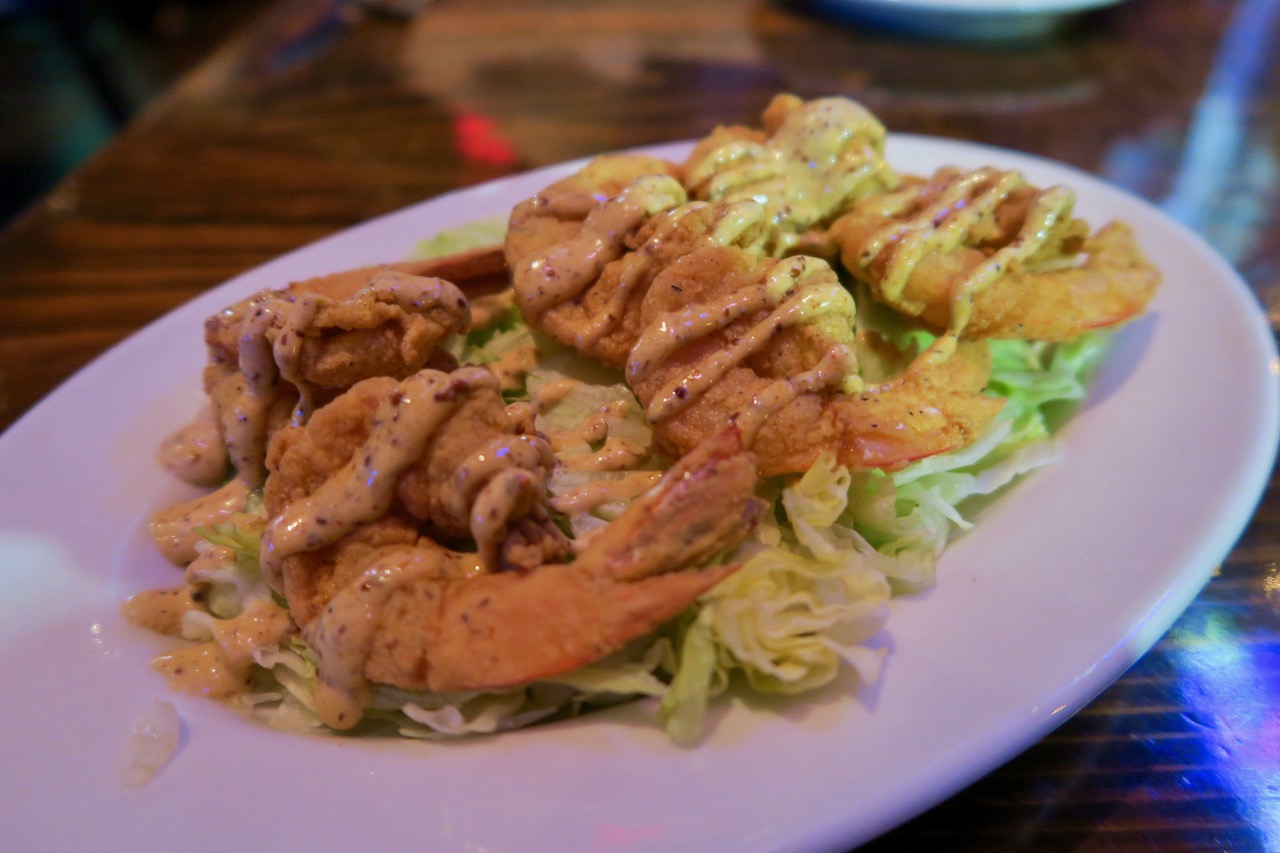 The Metairie restaurant has a more extensive menu than the others, with more original dishes and specialties. All of these restaurants, especially the locals-oriented Mid-City version, would benefit from having that expanded menu available.
The other, more upscale restaurants from the same group, Austin's Seafood & Steakhouse, and Mr. Ed's in Bucktown, are very good and highly consistent. So there's reason to believe these newer ones will come around too. For now, you can get a very good meal of local flavor is here by sticking with dishes like:
raw oysters
oysters Bienville or crawfish Rockefeller
seafood martini
shrimp remoulade
gumbo (seafood or chicken and sausage)
fried catfish
fried chicken
crabmeat au gratin
bread pudding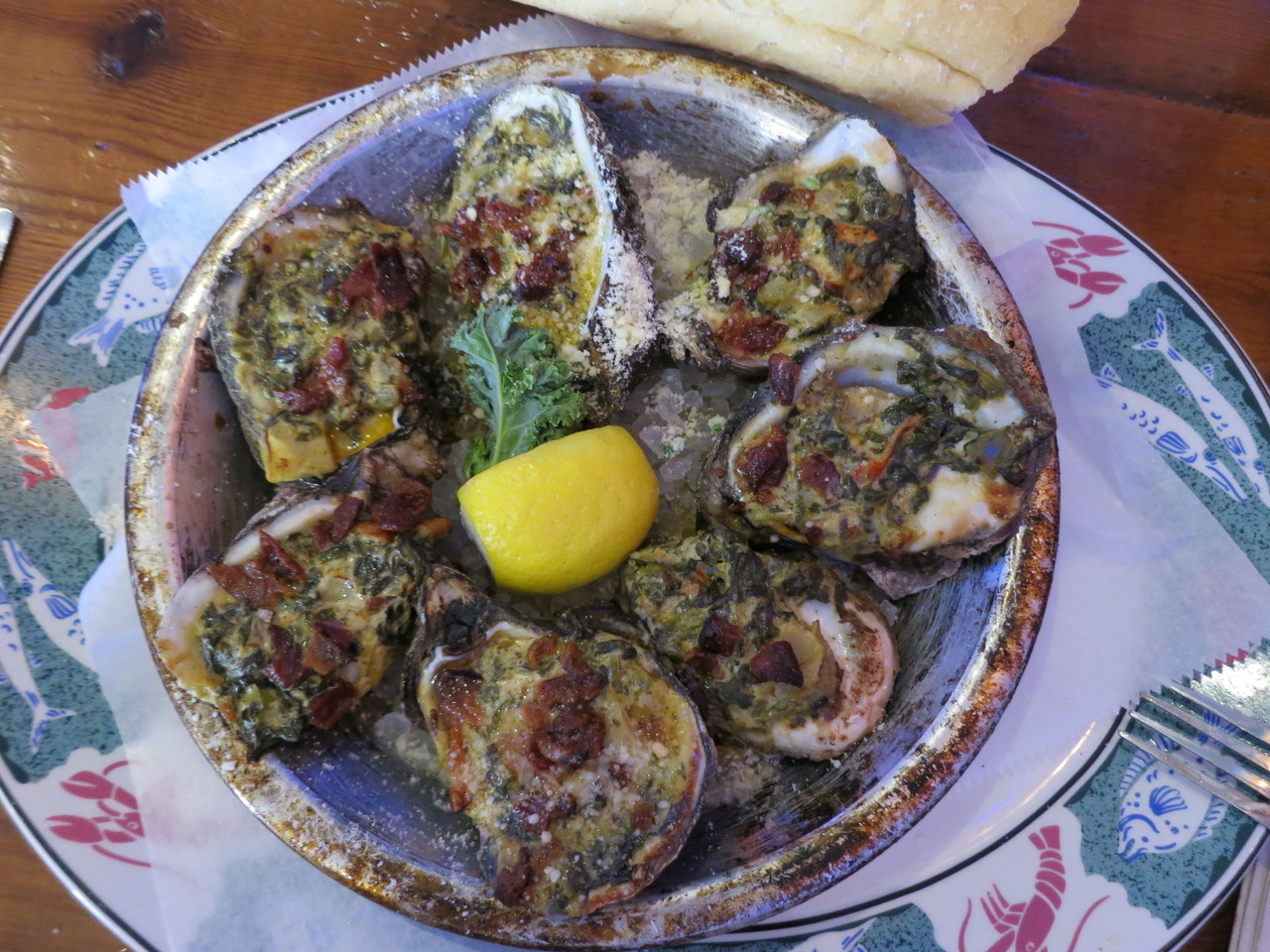 The Drinks
All of these restaurants have full bars with decent selections of local drafts and familiar wine lists. Specialty drinks run towards the hybrid martini variety.
The Price
Mr. Ed's Oyster Bar & Fish House is mid-range, with po-boys between $10-$15 and entrees in the high-teens, low-twenties. The lunch specials are a major bargain.
Overall
These restaurants excel in some areas and show ample room for improvement in others. Overall, they're adding interesting options to the old familiar favorites for people who love New Orleans flavor.
PHOTOS | Mr. Ed's new Mid-City location