Recipe: Creamy Garlic Chicken by Chef Kevin Belton
Watch Chef Kevin Belton every Tuesday morning on the Eyewitness Morning News.
Chef Kevin Belton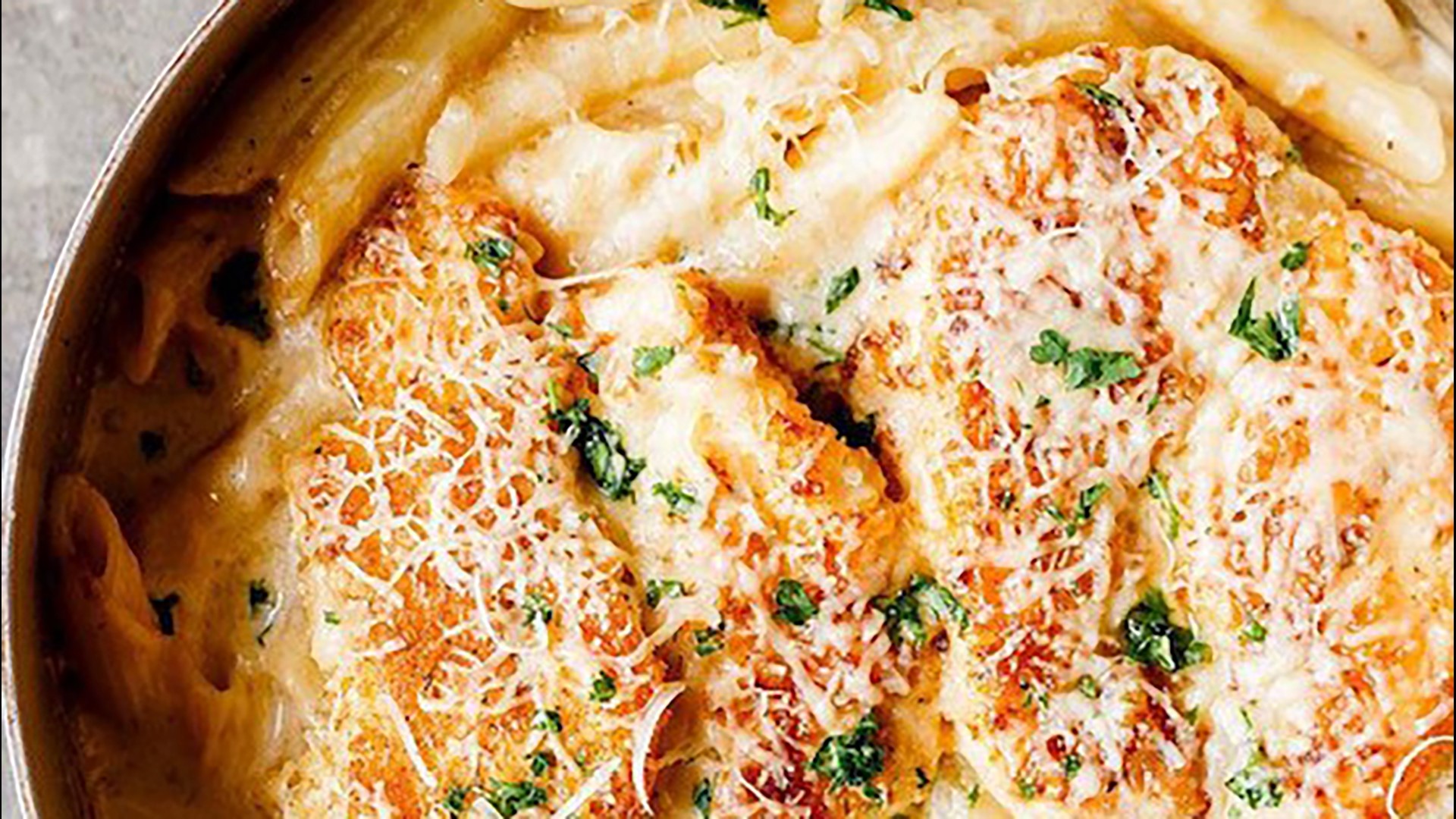 Ingredients
:
5-6 chicken thighs, boneless
2 tsp. Creole seasoning
1 tsp. kosher salt
2 tsp. garlic powder
4 Tbsp. all-purpose flour
4 Tbsp. Pecorino Romano cheese, grated
3 Tbsp. vegetable oil
2 Tbsp. butter
1 onion, sliced thin
13-14 garlic cloves, half smashed, half minced
1 1/4 cup chicken stock
1 1/4 cup heavy cream
1/2 cup Pecorino Romano cheese, grated
Grated black pepper and parsley for garnish
Directions
:
Place chicken fillets on the cutting board, pat dry and season with Creole seasoning, salt and garlic powder on both sides.
Combine the flour and Pecorino Romano cheese in a shallow bowl. Dredge the chicken in the flour-cheese mixture and shake off excess.
In a large non stick pan/ skillet heat vegetable oil and butter over medium high heat. Once the oil is hot, add the chicken and fry until golden and cooked through, about 5 minutes per side. You might need to fry chicken in batches. Transfer the cooked chicken to a plate. Keep aside.
In the same pan/ skillet saute onion until translucent and soft over medium heat.
Using a heavy knife, smash about 7-8 garlic cloves. Add the smashed garlic together with minced garlic cloves to the pan and saute until fragrant, about 3 minutes.
Add the chicken stock , scraping any brown bits. Allow to simmer for 2-3 minutes over medium-low heat.
Pour in the heavy cream, then bring the sauce to a simmer for 2 minutes.
Add the Pecorino Romano cheese and cook until the cheese melts. Season with black pepper. Adjust salt to taste.
Return the chicken back to the pan.
Garnish with fresh parsley.
Server over mashed potatoes, pasta, rice or with a veggie.
► Get breaking news from your neighborhood delivered directly to you by downloading the new FREE WWL-TV News app now in the IOS App Store or Google Play.