ST. JOHN THE BAPTIST PARISH, La. — Fire investigators spent most of Wednesday trying to figure out what caused a deadly house fire in St. John the Baptist Parish. That fire was reported around 3:15 in the morning.
"It's a little hard to take in everything that's going on," said Trevor Edwards who was woken up by a stranger.
That stranger was driving by the house, on his way to work, when authorities said he saw the flames.
"He was ringing the doorbells, knocking on the door frantically trying to alert us that the house was on fire and that's when I came outside," said Edwards.
Intense flames had already taken over the guest house, which is next to the main home on Marigold Street in Mt. Airy where Edwards was sleeping. Edwards says her sister-in-law, niece, and nephew were inside that guest house.
"We came under the carport area to try to get them to wake up or answer us or something, but everything was just dropping at that point because it had already taken over the house," said Edwards.
The fire was so intense, when firefighters got there about five minutes later, they couldn't get inside either.
"They saw the flames when they turned on the street, so it was going on before they got here," said St. John Parish Fire Chief Cain Dufrene.
Once the fire was out, firefighters found a mother and her two young children dead inside the living space above the garage. Edwards says Quintella Chopin, 38, was a hardworking, loving mother.
"She works almost every day of the week. She's dedicated. She loved her kids. She loved my brother," said Edwards. "They've been together for over 20 years."
Edwards says J'irmani Edwards, 7, who celebrated her birthday last week, was an honor student at Garyville/Mt. Airy Magnet School, and Therrill Edwards Jr., 2, was a ball of energy.
"Full of life, a lot of personality, just overall smart, good kids," said Edwards.
Edwards says this loss impacts everyone on Marigold Street because most of everyone who lives there is related.
"We're all in disbelief so, you know, I think once it really sinks in, it's going to be even tougher," said Edwards.
In a small community like Mr. Airy, the loss is also tragic, certainly for first responders who were hoping to save lives.
"My guys, they're dealing with it the best they can, you go in there and you find stuff like that, you can't imagine how it is to come across a little kid in there," said Dufrene.
Adding to the grief, Edwards says the family has also recently lost a handful of other people. The family is asking for prayers.
"I've got a thousand things running in my head and when the curtains close, when I got back behind the doors, that's going to be my time to process what's going on and grieve," said Edwards.
While investigators are still trying to figure out what may have caused this fire, at this point they say there's nothing suspicious. They also say there's no evidence of any working smoke alarms in the home.
"We say it time and time again, that smoke alarms can and do save lives every day," said Public Information Officer with the Louisiana Fire Marshal's Office Ashley Rodrigue. "We can prepare as best as we can to be fire safety, but at the end of the day, things happen. Smoke alarms can help alert us when things are happening."
The state fire marshal's office is leading the investigation.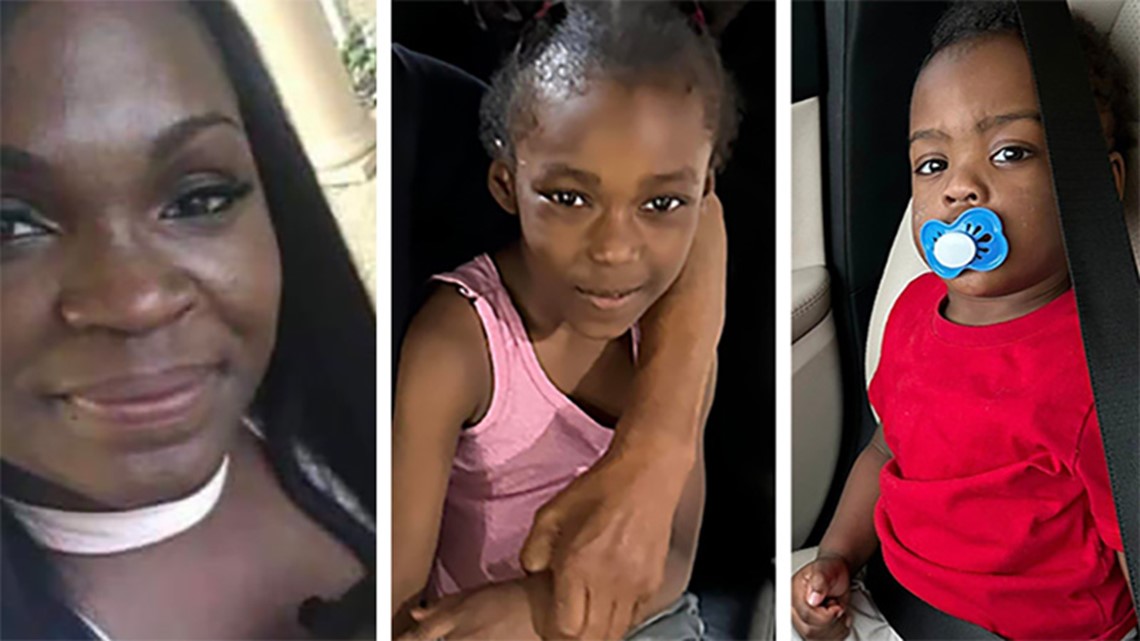 This is a developing story, and it will be updated with the latest information available. Stick with WWLTV.com for the latest news.
► Get breaking news from your neighborhood delivered directly to you by downloading the new FREE WWL-TV News app now in the IOS App Store or Google Play.