BATON ROUGE, La. — The Louisiana Office of Alcohol and Tobacco Control will issue an emergency suspension of the liquor license of a Baton Rouge bar where authorities say an underage LSU sorority student was able to drink heavily before she was raped and fatally struck by a car.
In a statement to WWL-TV, ATC commissioner Ernest P. Legier Jr. said that the emergency suspension for Reggie's Bar in Baton Rouge will be issued Tuesday "due to the seriousness of the allegations and the potential threat to public safety."
The suspension immediately halts the service or sale of alcoholic beverages at the bar. An emergency hearing will be held next month to determine if any penalties should be imposed on the business.
Legier added that the ATC is working with local law enforcement to investigate recent incidents at the bar.
A statement from the bar said that the owner is cooperating with local and state authorities "since their first requests for assistance in their ongoing investigations and will continue to do so."
This is not the first time Reggie's has been suspended. The bar's liquor license was suspended was pulled in June of 2017 before the bar was shut down a month later for 45 days.
Before the bar was suspended, city officials said it was not acceptable that the bar was allegedly serving those underaged and were working to secure the suspension.
"What we can do on our end from the city's perspective is we can suspend temporarily suspend then completely suspend any licenses or permits with regard to the operating of that bar but I think the right next step is a temporary suspension and we're looking to doing that and doing it legally," Metro Councilwoman Jennifer Racca said.
Four individuals are facing rape charges after 19-year-old Madison Brooks of Covington, La., was struck by an oncoming car while standing in the middle of Burbank Drive in the early morning hours of Jan. 15.
The East Baton Rouge Sheriff's Office said Brooks' blood-alcohol level was .319% at the time of the crash, which is nearly four times the legal driving limit for an adult, according to arrest documents.
WBRZ-TV in Baton Rouge reports that Kaivon Washington, 18, reportedly told authorities that he and three other men left the Tigerland bar with Brooks after a night of heavy drinking. Washington reportedly claimed he and an unnamed 17-year-old had sex with Brooks in the vehicle's backseat, and that Casen Carver, 18, and Everett Lee, 27, were in the front seat.
The sheriff's office said that Brooks' blood-alcohol level at the time would not allow her to consent to sexual acts. The lawyers for the accused said they have a video that shows that Brooks was not "in a drunken stupor" and knew what she was doing before the sex acts occurred.
Louisiana law decrees that third-degree rape occurs "when the victim is incapable of resisting or of understanding the nature of the act because of a stupor or abnormal condition of mind produced by an intoxicating agent or any cause and the offender knew or should have known of the victim's incapacity."
Washington told investigators that the sex was consensual and that when Brooks asked to go home, she gave them multiple addresses and asked to be dropped off near the Pelican Lakes subdivision off of Burbank Drive.
Shortly after her encounter with the accused, Brooks was struck and killed by a car as she was in the middle of a street.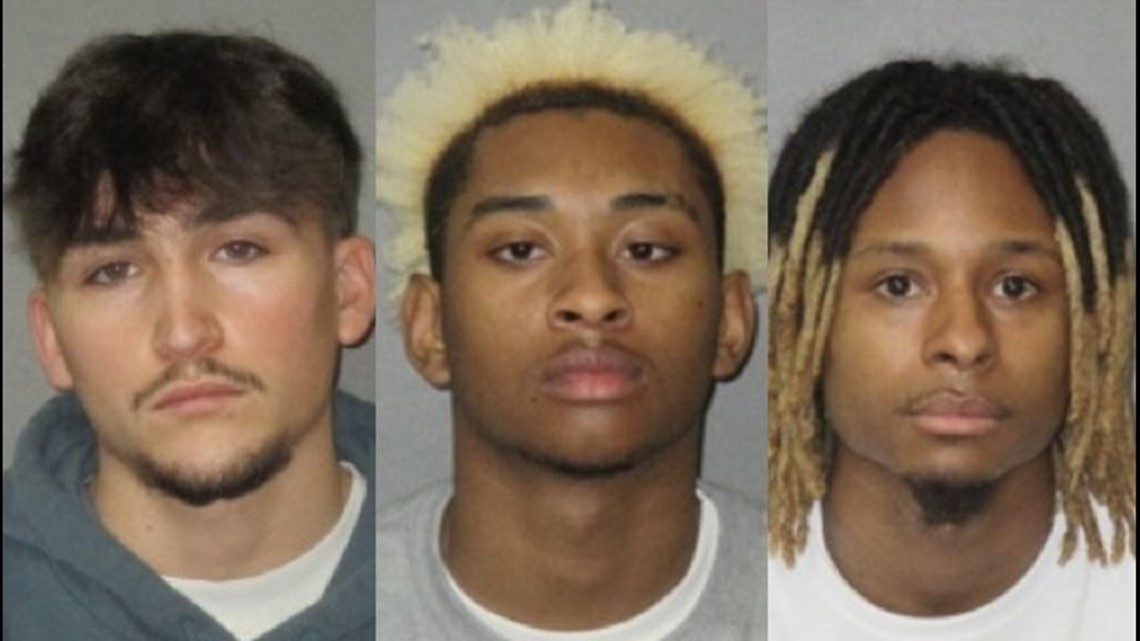 Court documents show that Brooks was at Reggie's Bar in Tigerland when she met up with the four guys. Surveillance video shows her getting into the car with them and at that point two of the suspects said they engaged in consensual sex.
Ronald Haley, a lawyer for two of the suspects, says Washington and Everett Lee are innocent based on a video that one of the four uploaded to the cloud. He said "based on her body language, based on her words, based on what she was saying, I can sit here firmly on even ground and say that a rape did not occur that evening."
But, according to arrest records, one of Haley's clients told police that "she was drunk." Surveillance video also allegedly shows Brooks stumbling and falling more than once.
The arrests have sparked discussions about alcohol being served to underage teens and prompted a strong statement from LSU President William F. Tate IV, who sent a statement commenting on Brooks' death and the investigation.
"Madison was a daughter, a granddaughter, a sister, a niece, a classmate, and a friend to many of you. By all accounts, she was an amazing young woman with limitless potential," the statement said. "She should not have been taken from us in this way. What happened to her was evil, and our legal system will parcel out justice.
"Our collective grief and outrage cannot be put into mere words. So what can we do? Our place to target our attention is the very place where this encounter began.
"All but one of the suspects involved in this horrific scenario were underage yet were able to consume alcohol at a local bar. As such, our action plan starts with a deep and relentless focus on any establishment that profits off our students by providing alcohol to underage individuals. In the coming days, we will call a meeting with these business owners to discuss how their responsibilities directly impact the safety of our students. Enough is enough."
Three of the four suspects appeared in court for the first time Tuesday. Layers for the Carver, Lee and Washington deny the allegations. The judge set bond for the three. Carver's bond is $50,000, Lee's is $75,000 and Washington's is $150,000. All three are required to be on house arrest and must wear an ankle monitor. The 17 unnamed suspect will have his first court appearance next month and will be held in juvenile jail until then.
After the bond was set, the East Baton Rouge District Attorney Hillar Moore says the charges may be upgraded to first-degree rape if they can prove that two or more people raped her.
► Get breaking news from your neighborhood delivered directly to you by downloading the new FREE WWL-TV News app now in the IOS App Store or Google Play.