NEW ORLEANS — Police have arrested the second suspect named in the Canal Street Mass Shooting that wounded 12 people on Dec. 1.
LaBryson Polidore, 22, of St. Mary Parish, who had been on the run after police say he opened fire at another man in the 700 block of Canal Street, was captured in the Baton Rouge area early Wednesday morning, records show.
Polidore was booked into the East Baton Rouge Parish jail as a fugitive after U.S. Marshals and members of the New Orleans Police Department's Violent Offenders Warrant Squad found him around midnight. He was wanted for 10 counts of attempted murder.
During a press conference less than 24 hours before the arrest, NOPD Chief Shaun Ferguson named Stafford Starks, 21, and Polidore as the two men who shot 12 people where Canal Street and St. Charles Avenue meet the weekend after Thanksgiving.
Starks was arrested Tuesday morning in St. Mary Parish, and he faces eight charges of attempted murder for the shooting, police said.
First reports from the shooting said 10 people were wounded in the shooting, but police said an additional two were wounded and went to hospitals outside the area. One of those two was Polidore.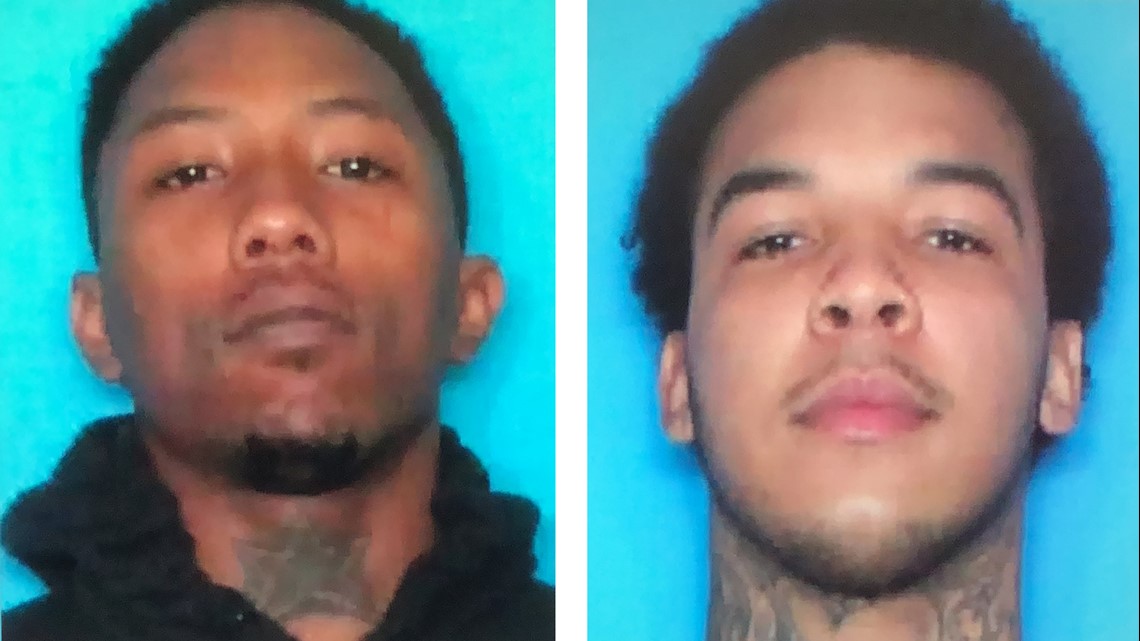 Polidore and Starks had a "feud" in St Mary's Parish before coming to New Orleans, and they opened fire when they saw each other Dec. 1, endangering the lives of New Orleanians and visitors in town for the Bayou Classic, the police chief said.
"People who resolve to gun violence to solve a problem create no solution at all," New Orleans Mayor LaToya Cantrell said during the press conference. "We will be relentless to ensure the public safety of New Orleans residents."
The police chief began the press conference by thanking local and federal law enforcement agencies that helped with the investigation, but he also thanked CrimeStoppers for helping identify the suspects.
President and CEO of CrimeStopper in New Orleans Darlene Cusanza also spoke at the conference.
The people of New Orleans seemed to have zero tolerance for this shooting, Cusanza said. CrimeStoppers provided crucial information to the investigation that helped identify the people responsible.
► Get breaking news from your neighborhood delivered directly to you by downloading the FREE WWL-TV News app now in the IOS App Store or Google Play.