ST. CHARLES PARISH, La. — The St. Charles Parish Sheriff's Office says a 'rivalry week' prank ended with a car flipping and several arrests on Monday night.
Deputies showed up to a vehicle accident where a juvenile driver lost control of the vehicle and flipped. Before it flipped, the vehicle had been involved in a "paintball battle."
The juvenile driver had minor head and neck injuries.
Adults who are students, and juveniles were arrested after the incident, according to the St. Charles Parish Sheriff's Office.
Deputies also received complaints of criminal damage to property after a home was damaged when someone shot it with paintballs.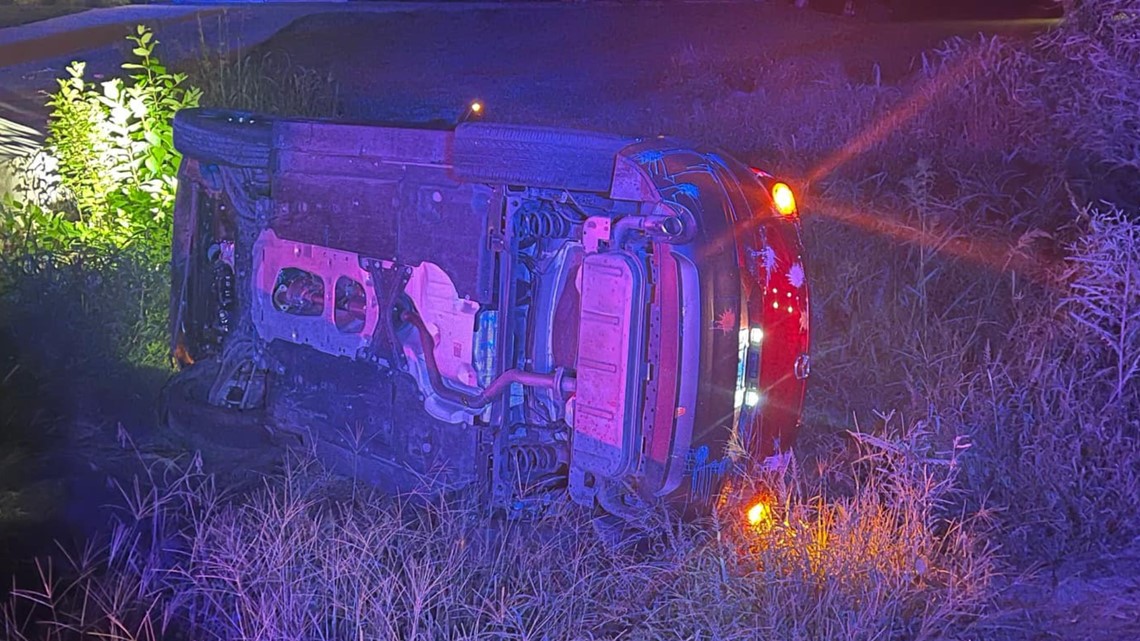 The St. Charles Parish school system is aware of the incident.
"The school system does not condone this behavior or any actions which may result in injury or physical damage," the St. Charles Parish school system said in a statement." "The school system has and will continue to communicate with families regarding expected behaviors in connection with school-sanctioned events. We ask families to remind their children of St. Charles Parish's standard curfew laws and to discuss the potential consequences of not following the law and/or causing physical or personal damage as a result of their actions."
The Sheriff's Office issued the following reminder:
Juvenile Curfew Hours – Curfew is 10 PM – 5 AM every day for anyone 17 years or younger. There are exemptions to the curfew, such as when with a parent, in an emergency situation, or for a legitimate purpose directed by their parent. The curfew applies to public places or in the "streets." If a juvenile is stopped for being out after curfew, parents will be contacted to pick them up.
Damage to Property – We cannot overlook pranks when they go wrong and cause damage to someone's property. These are no longer pranks and are considered a crime.
► Get breaking news from your neighborhood delivered directly to you by downloading the new FREE WWL-TV News app now in the IOS App Store or Google Play.