NEW ORLEANS — Police arrested three people after a Tulane campus dormitory door was set on fire in what some people are calling a politically motivated attack.
According to our partners at The New Orleans Advocate, Robert Money, 21; David Shelton, 20; and Naima Okami, 20, face counts of aggravated arson in the case. Shelton and Money are current students at Tulane, while Okami attends Brown University, according to Tulane officials.
According to TUPD officials, a plastic sign attached to a door in the Weatherheard Hall dormitories was set on fire just after midnight Saturday.
TUPD officials said as the investigation continues, it is not clear what motivated the sign burning. However, the political group Young Americans for Liberty (YAL), a libertarian organization with chapters at several colleges across Louisiana, said the burning was meant to target one of their Tulane chapter members.
Pictures provided by the group show a TUPD officer examining that damage on the door of Peyton Lofton, a chapter officer in Tulane's YAL organization.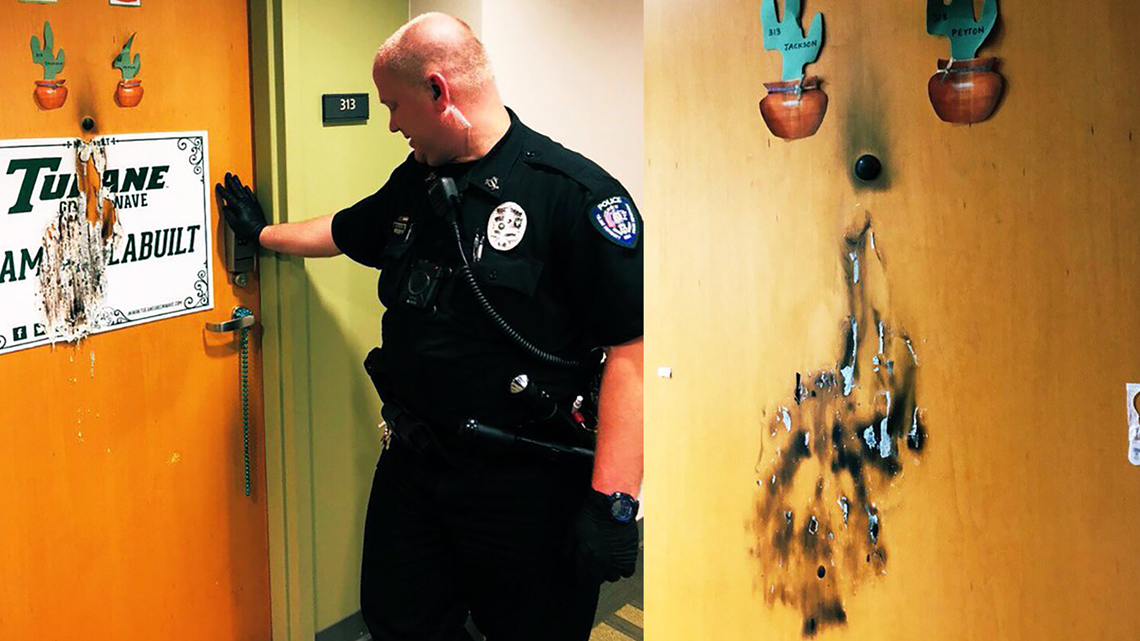 Group officials said he was recently "doxxed," or targeted and outed on the Internet for his political beliefs, on social media by an "anti-YAL social media account." According to the school's directory, Lofton is enrolled in Tulane's school of liberal arts.
News of the small fire drew the ire of several prominent conservatives online, including the President's son, Donald Trump Jr.