At 18-years-old, Jeremy Treme, Jr. is still in diapers. He has multiple health problems. He is albino. There's no pigment to protect him from the sun. He is also autistic.
His mother, Misty Tabor, says his terrible outbursts are debilitating.
"Every time there was a thunderstorm, his sister would cry. He runs out. He blows the horn. He's banging his head in the back of the car and one day it really got bad," Tabor said.
Tabor, a 39-year-old from Waggaman, said that was the day her car door was locked.
"I didn't want to get close because he would strike out at me, and he laid in the driveway and just banged his head and that was just my breaking point. I said, 'If I got to watch this one more day, I just can't,'" said Tabor, with tears in her eyes.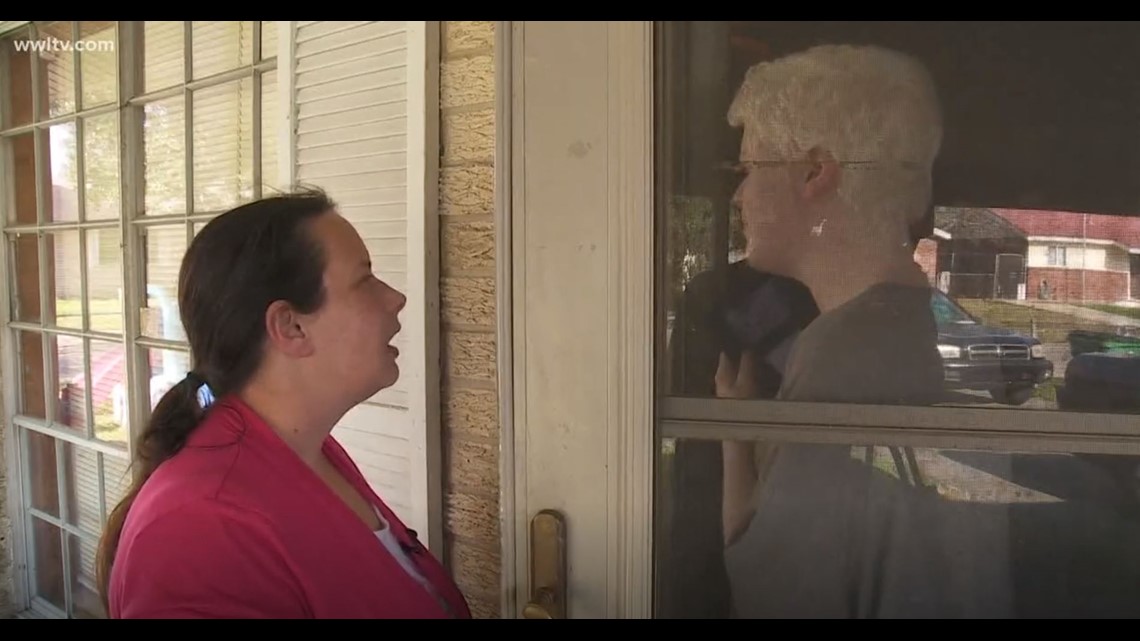 Another mother, Suzy Rivera is also coping with a difficult situation. Her husband, the man she adored for 20 years, was killed three years ago in the line of duty.
"It was actually a drunk driver. Hit and run, and he was in a coma for about nine days and then passed away," said Rivera, 41.

He was a special agent for the Department of Homeland Security. In an instant, her little boy had no father. She became anxious, and depressed with symptoms of obsessive-compulsive disorder.
"Every phone call, every piece of mail, just, I thought, another shoes going to drop. Like, what next? What else could happen next? And it was just like through the roof the anxiety," said Rivera.

Both Tabor and Rivera turned to doctors and were given prescription medications.
Lately, however, they say something that seems to be everywhere on the market is helping them more: Cannabidiol, or CBD.
A Miracle Drug?
"I just remember sitting on the couch drinking my green smoothie and then all of a sudden, within 15 minutes, I just felt this calm, and I got the work I needed to get done. And it was actually pretty amazing," said Rivera.
"The changes. Right from the start, from day one, it thundered the next day. He cried a little bit like a baby, but he didn't hit himself," Tabor said about Jeremy's less explosive reaction.

What Tabor mixed in her son's bottle of PediaSure, and what Rivera mixed in her green smoothie is CBD oil. CBD is Cannabidiol, one of the more than 100 cannabinoid compounds found in marijuana and hemp plants. It is not tetrahydrocannabinol (THC), the psychoactive compound that gets you high.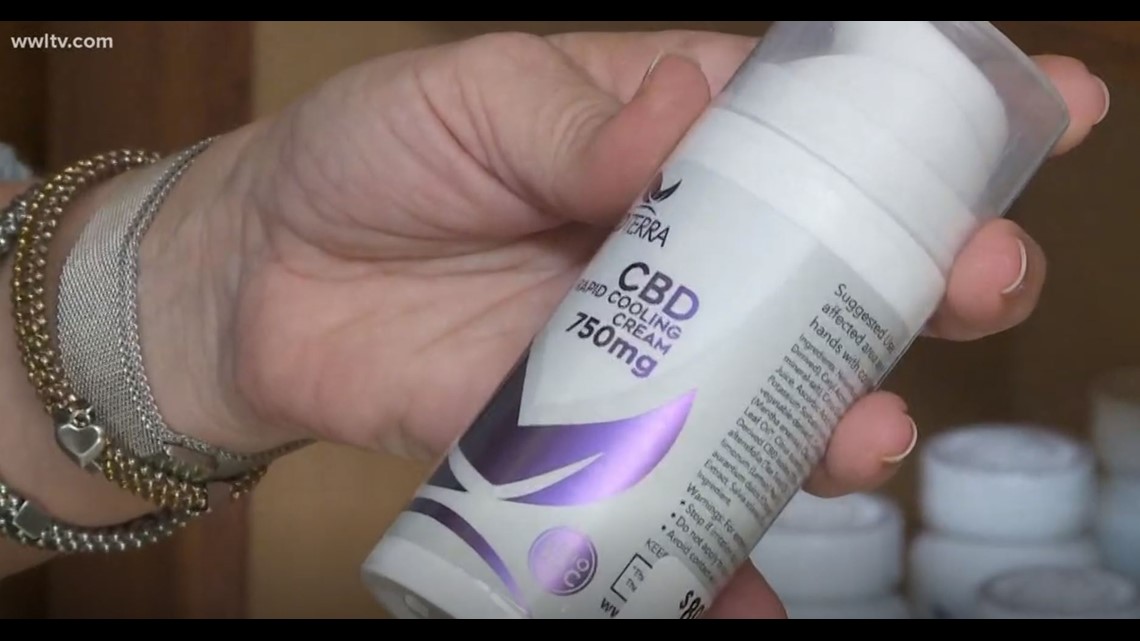 You can find it in almost any product lately. The Nola Hemp Store has it in water, rub-on creams, chocolate and jerky. There are pills to take or drops to put under your tongue. There's a hangover remedy. There is even a whole line for your pets in the form of biscuits, treats, and creams.
Four New Orleans businessmen even bought a hemp farm in Colorado to produce their own CBD line to sell online, called Gulf South Organics.
The list of ailments believers say it helps could fill up a medical encyclopedia: Anxiety, arthritis, back pain, tendinitis, muscle spasms, PTSD, Parkinson's, stroke mobility, sleeplessness, PMS, mood, weight loss, diabetes, post-concussion issues, multiple sclerosis symptoms, epilepsy and even autism.

People like Paula Landry, the owner of the clothing store Victoria on Magazine Street, say they use CBD for everyday tight muscles and work stress.

"I have to rub it between my shoulder blades and my lower back. It feels good. There's no smell. And it's wonderful. It calms anxiety. It calms fears. You're kind of that thought process that goes on. It kind of calms that down," explained Landry.

Landry has even added CBD olive oil to her clothing inventory because she said people are having 'CBD dinner parties.'
Fact vs. Fiction
So what do we really know at this point, when it comes to the science?

"That has some potential benefits to help people, but most of which are not yet proven," said Dr. Benjamin Springgate, Chief of Community and Population Medicine at LSUHSC.
Springgate said there are controlled studies to show CBD decreases seizures in a specific type of disorder that is very difficult to treat in children. Some studies suggest it may help with insomnia and in an animal study, when rubbed on the skin, it helped arthritis pain and inflammation. Another study demonstrated how it inhibits hard-to-treat chronic pain.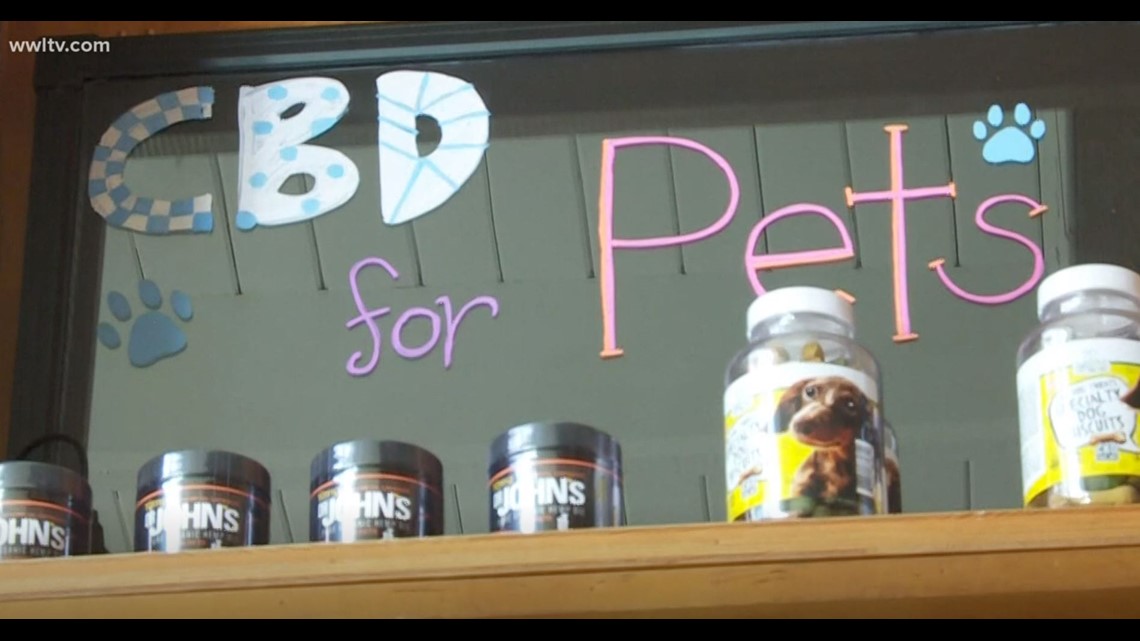 Animal studies also showed it was not toxic, even at extreme levels. The World Health Organization, so far, finds no evidence of public health related problems, abuse or dependence potential associated with pure CBD.
Still, doctors said there's still been no important human clinical trials to back up the many health claims around CBD.
"That's something that, hopefully, we might be able to get to in the future. It might come with further legalization and when the FDA decides that this is something that they want to begin fostering experimentation and scientific testing for, but as of yet, we don't really have that," said Springgate.

Springgate said with no strict regulation around CBD, dosage, packaging, effectiveness and potential side effects are difficult to track.
So far, studies show CBD can elevate liver enzymes for some people, cause nausea, fatigue, and irritability, and can increase the level of the blood thinner COUMADIN in one's system for those taking the medication.
"We can not rely on claims of purity, or claims of safety at this juncture, because we don't have the necessary science to back that up," Springgate said.
"In Colorado, where recreational marijuana is legal, they studied just over-the-counter CBD oils and most of them were found to have varying levels of THC," said Dr. Lee Michals, an Addiction Psychiatrist at LSUHSC.

Michals said in addition to a lack of tracking uniform purity and the THC in some formulas, his main concern is that people will substitute CBD for getting a good medical diagnosis, delaying treatment of something potentially serious.
The Nola Hemp Store said its products conduct independent studies and admit that some goods have trace amount of THC is in them.
At Earthsavers spa and beauty store, however, where Rivera and Landry get their CBD products, the manager said they waited specifically for Ultracell, an organic CBD oil and cream to come out.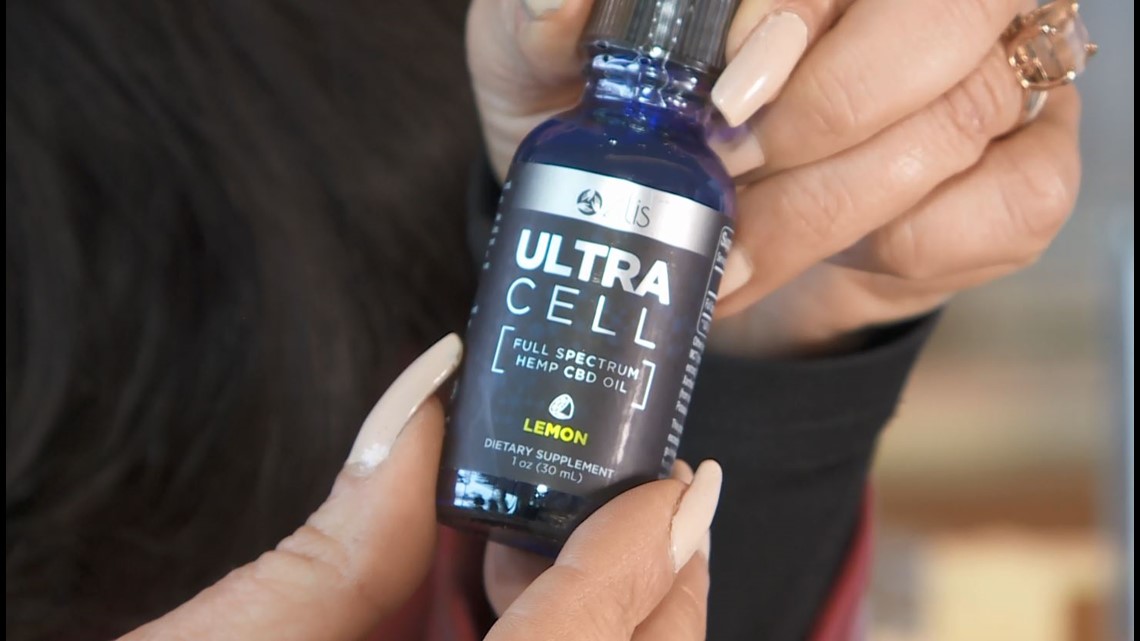 They said the products have independent doctor testing and contain no THC. They said there is no potential to fail a drug test.
"It's very different. It has a 92 percent absorb rate, when the others on the market only absorb about two to seven percent of the CBD oil. Because it's water soluble, Ultracell will absorb in your body within about 25 minutes, so clients start feeling the effects almost immediately," said Earthsavers General Manager Mandy Hahlos.
The Legality of CBD

Springgate said he understands why people search for solutions to difficult health problems, but as doctors warn research is just scratching the surface of how the cannabinoid receptors work in our brains, Rivera, a graphic designer, said she is staying the course.

'It's an interesting combination of energy, but with a focus. It's quite the balance of energy and calm at the same time," said Rivera.

And Tabor is not waiting, either. Because both she and her son are on disability, a nonprofit called ECHO Connection is supplying her with Real Scientific Hemp Oil (RSHO). The makers of RSHO list hundreds of studies behind CBD.
And while the change in Jeremy is not scientifically proven, just anecdotal, Tabor will keep adding it to his bottle.
"I let myself go, but that's what a mom does. I don't wear make up. my hair's been in a ponytail for years, but I'm a mom, and this is my fight," Tabor said, crying.
"I'm telling you, he's a changed boy. He's happy. He's calm. He talks more," she said.
According to the Louisiana Board of Pharmacy, it is illegal for doctors and pharmacists to sell CBD oil.
Louisiana State Police says it's illegal to sell any product with THC in it, and the Louisiana Office of Alcohol and Tobacco Control continues to investigate and crack down on products labeled as CBD but that contain THC.
View the Louisiana Board of Pharmacy's CBD guidelines below: