NEW ORLEANS — Louisiana health officials are preparing for the possibility of many more Coronavirus patients.
Bayou Segnette State Park on the West Bank of Jefferson Parish will be used as an overflow isolation area for people with suspected cases of COVID-19.
"The governor had requested the use of the park as an overflow isolation area for people from nursing homes that they may bring in," Lt. Gov. Billy Nungesser said.
Nungesser, whose office manages state parks said Saturday, cabins and campsites were evacuated and cleaned.
Westwego Mayor Joe People expressed concern about the coronavirus possibly spreading from Bayou Segnette and infecting residents in his community.
"We're hoping that anything they do here stays right here where they're at and doesn't come into our city in any way," People said. "I don't see that happening."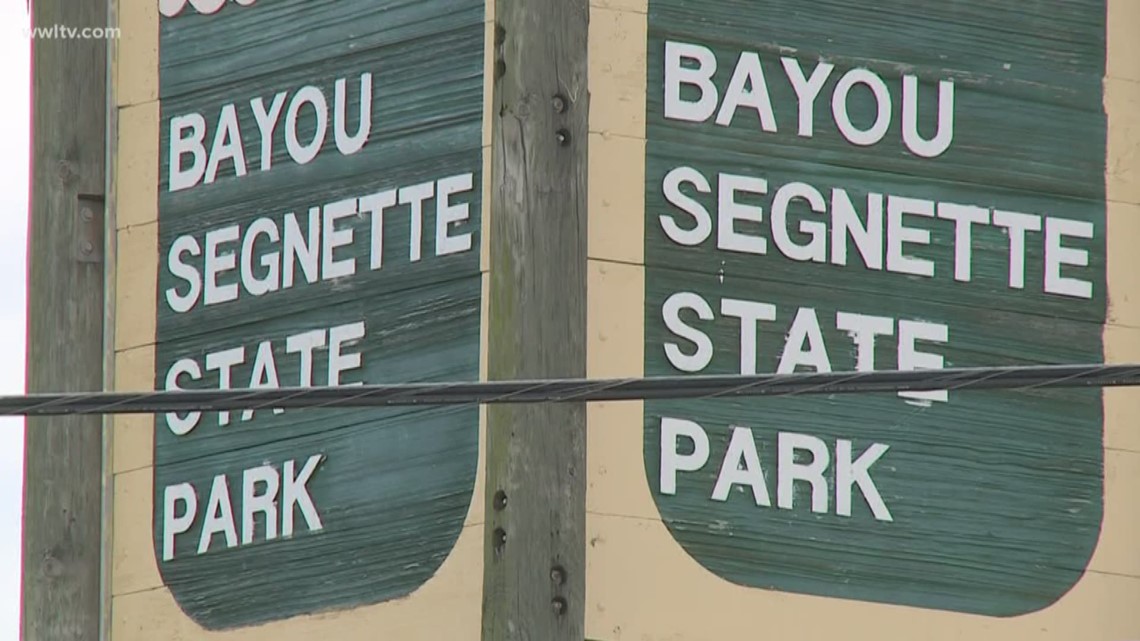 Arthur Chateau showed up at the park to pick up guests at his camp along the bayou.
"I was kind of shocked there wasn't any advanced notice of the closing since there is people in the park right now," Chateau said. "We have a camp in Bayou Segnette and everybody for lack of a better word is stuck."
A park ranger allowed Chateau to enter through a back gate to pick up his campers.
Bayou Segnette would be used to supplement the overflow rooms the city of New Orleans already set aside to isolate coronavirus patients from assisted living facilities and nursing homes.
There are 16 cabins and 67 RV campsites in the park. The campsites could be used if the state puts trailers on them.
"One of the things that we do fear is this becoming a Coronavirus park after, people not wanting to come here after this thinking there might be a problem," Mayor Peoples said.
Lt. Governor Nungesser promised the state is taking every precaution to make sure that doesn't happen.
"These people will be brought in by ambulance," Nungesser said. "There will be nobody going in or out of the park that could spread this to Westbank residents. Any sheets or anything that is taken off will be disposed of not taken anywhere and cleaned in the parish."
Nungesser expects Bayou Segnette to remain closed to visitors for at least a month.
For now, it's the only state park ready to be used as part of the state's response to the Coronavirus pandemic
More Stories:
► Get breaking news from your neighborhood delivered directly to you by downloading the new FREE WWL-TV News app now in the IOS App Store or Google Play.