An Ocean Springs mother whose young child is suffering from a rare and incurable disease is stopping at nothing to find a treatment for her child and others like her.
However, there are obstacles - funding, interest from the scientific community, and worst of all, time. So the family is asking for your help.
The Cannan family was overjoyed to welcome a third little girl to their Ocean Springs, Mississippi family four years ago. Then they started noticing that Willow was progressing differently than her two big sisters.
"The doctor kept saying, 'Every child's different. She'll catch up. She'll be fine,'" remembers Willow's mother Amber Olsen.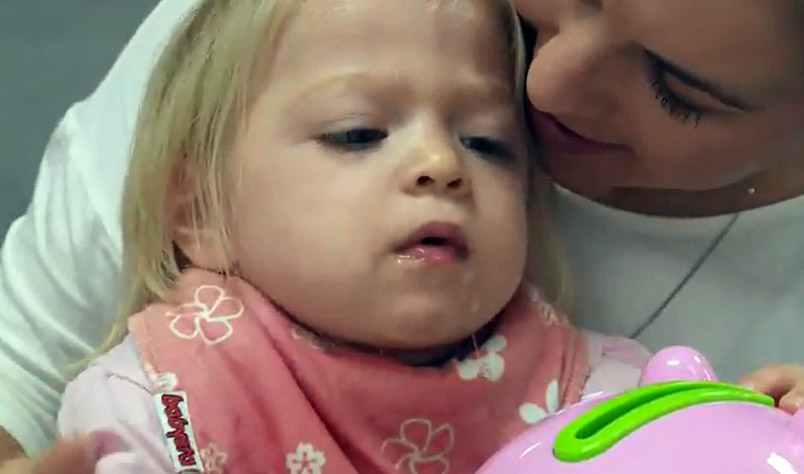 She wasn't fine. A genetic test revealed a very rare genetic disorder called MSD, Multiple Sulfatase Deficiency.
"I mean, just, it was just the worst, the worst news. I mean, it was, you know, she's going to slowly deteriorate right before your eyes, and she'll die, you know, most likely before she's 10."
Her body can not make an important enzyme, so none of her cells, anywhere in her body, can break down and recycle the natural cellular waste. Slowly each cell is dying. So far it's taking her ability to walk and eat normally. Her mom, Amber Olsen, refuses to let anything stand in the way of her working for a cure.
"I just can't look at her and say that I didn't try everything possible to try to find something, when there something out there. That's what bothers me the most. I almost wish I didn't know that there is a solution," she said through tears.
So Amber connected with other parents and researchers around the world. One scientist had intriguing news.
"He's like, 'They did a study in 2002 where they treated a mouse with gene therapy and it worked.' And he's like, 'All we got to do is raise a ton of money, and bring it to a clinical trial.' And I was like, 'OK.'"
So the mom and businesswoman, who failed high school biology, is motivated by passion and love, and is now trying to raise millions and pushing doctors and the NIH to do the research even though MSD is rare.
"My hope is that we create this and then they do newborn testing, find it and then they treat the child, you know, right after they're born, and they would have a normal life," said Olsen.
Amber opened Red Water Staffing company in Mandeville and 100 percent of the proceeds go to the research mission. She understands Willow may not have time to be cured, but knows other children with a variety of genetic disorders, may reap the rewards.
"There's 7,000 rare diseases and 95 percent of them don't have treatments. I mean that is just crazy to me when there's a world of science out there. This is the worst possible thing anybody could go through and I just, we don't want another family to have to go through it," she said.
#warriorforwillow #faithloveaction
About The United MSD Foundation:
The United MSD Foundation is a 501(c)3 nonprofit established in Ocean Springs, Mississippi to enhance quality of life for patients with Multiple Sulfatase Deficiency by facilitating the development of treatments, funding research, providing resources and building a network of MSD patients and families. For more information, visit www.unitedmsdfoundation.com.
About Warriors for Willow:
In May 2016 at the age of two, Willow Cannan was diagnosed with Multiple Sulfatase Deficiency (MSD). MSD is a rare, degenerative disorder for which there is no cure. Warriors for Willow, led by Willow's parents, Amber and Tom, are committed to raising funding for clinical trials to identify life-saving treatments for MSD. For more information or to donate, visit www.warriorsforwillow.com.