Law firm suspended after flooding Louisiana courts with 'fraudulent' cases
Judge Michael North in New Orleans accused MMA of running two separate "schemes" in a "brazen, multi-faceted campaign to enrich themselves"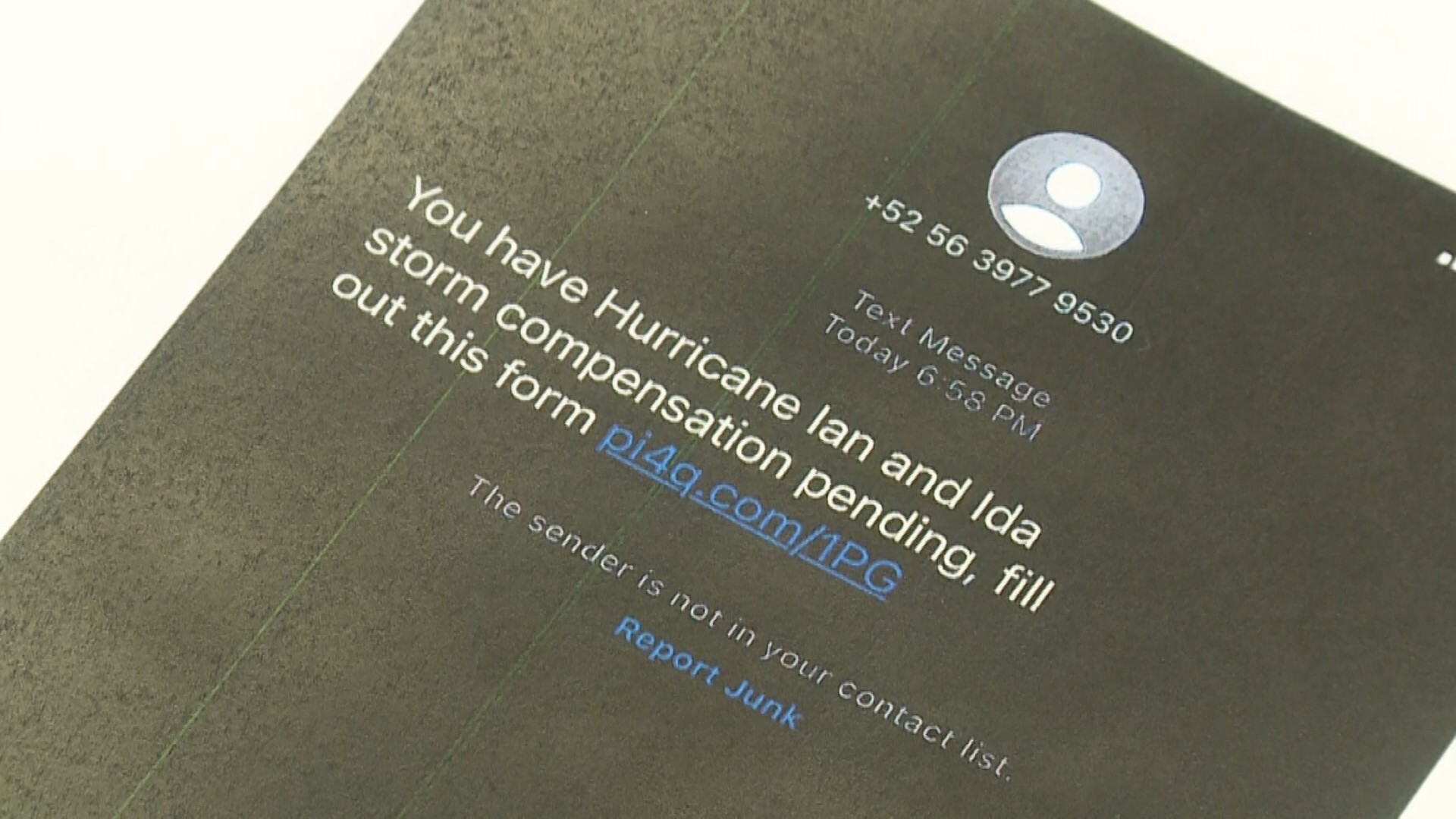 The Houston-based law firm started by pushing the bounds of good taste on social media.
In August 2022, McClenny Moseley & Associates' Louisiana managing partner William Huye, barely into his 30s and sporting a wide-eyed grin, bragged in a Facebook marketing video that he "broke the Western District" federal court by filing 1,800 Hurricane Laura insurance lawsuits in four days.
The firm's other young employees in MMA's New Orleans office appeared in the same video drinking daiquiris as they supposedly worked on the heavy caseload.
In December, Zach Moseley, now entering his mid-30s as MMA's founding partner, took to YouTube in a Houston office building to proclaim his firm is really "a technology company" that's "doing things that have never been done, in quantities that have never been done.
"We are helping more people than have ever been helped by a plaintiff's attorney in the history of the storm," he said in an interview with roofing industry YouTuber Dmitry Lipinskiy.
Crossing the Line
:
But now, half a year later, federal judges, state officials, and competing law firms say MMA is not just pushing boundaries – it's crossed them in unprecedented ways and tied up thousands of hurricane insurance claims in the process.
Louisiana Insurance Commissioner Jim Donelon called MMA's actions "fraudulent." On Tuesday, he announced maximum fines of $500,000 each against MMA, against founding partners James McClenny and Zach Moseley, and against Huye, for what Donelon called an "illegal insurance scheme ... (that) is frankly one of the most egregious cases that have ever come through this department."
The Louisiana Supreme Court suspended Huye from the practice of law in the state.
U.S. District Judge James Cain in Lake Charles accused MMA and its lawyers of "misconduct" and barred them from handling any more cases in the Western District of Louisiana federal court for at least three months.
U.S. Magistrate Judge Michael North in New Orleans accused MMA of running two separate "schemes" in a "brazen, multi-faceted campaign to enrich themselves with ill-gotten contingency fees."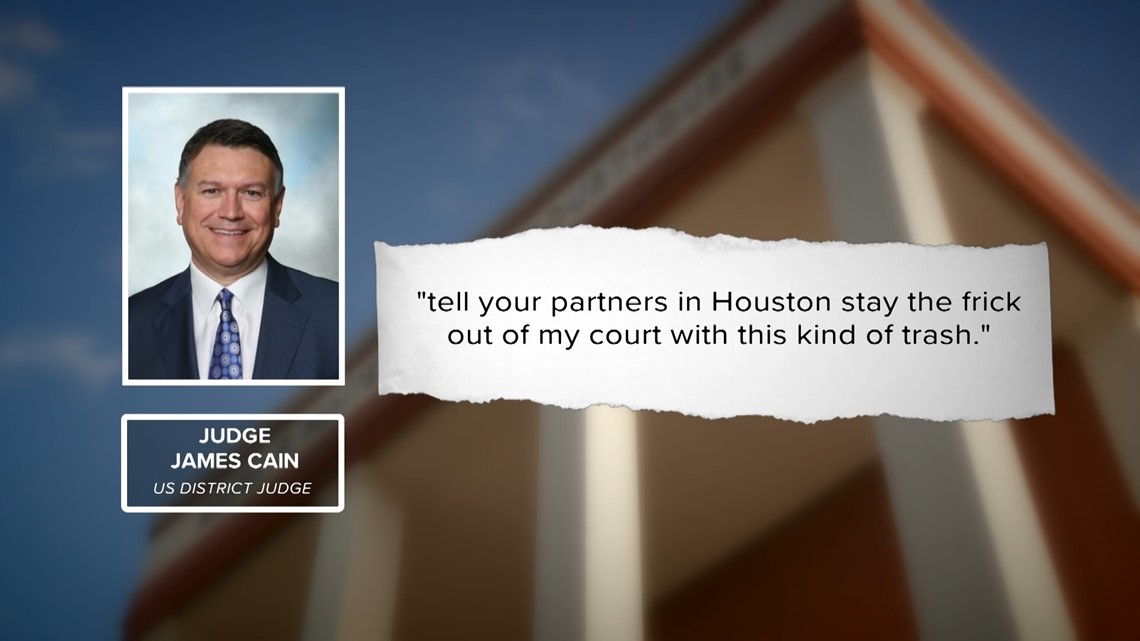 Even MMA's own attorneys have admitted in court on several occasions that they are not sure what happened to some storm victims' insurance money after they endorsed the checks.
One of the "schemes" identified by Judge North used a roofing company to knock on doors and "sign up" hundreds of clients for the law firm. The second "scheme" North described is even more far-reaching.
1 Million Messages
:
The court found MMA paid an Arizona-based legal services firm called Tort Network, which operates under the name Velawcity, to send out more than 1 million mailers, texts, and online messages to collect at least 4,200 other storm victims as clients.
Some of those text solicitations went to attorney Matthew Monson, who just so happens to represent some of the insurance companies being sued by MMA.
"People were reporting to insurance companies that we represent that this firm (MMA) actually did not represent them, or that they said that they did not even hear of or know of this law firm," Monson said.
Because of what he'd seen while reviewing insurance files, he was already on guard about MMA when his wife received the first text at 7 a.m. on a Sunday last July. It asked the Monsons to click a link about their Hurricane Ida claim. They live in St. Tammany Parish and only had minimal damage from Hurricane Ida, so they never filed any insurance claim for it.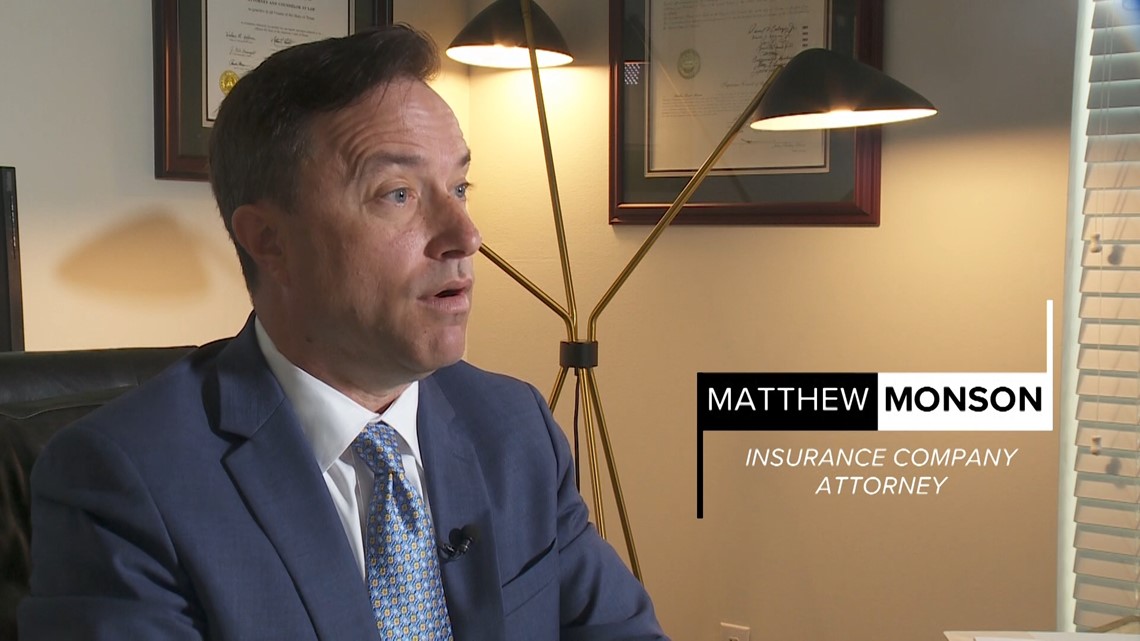 Later, Matthew Monson received more texts on his phone, including one from a Mexican phone number saying, "You have Hurricane Ian and Ida storm compensation pending." Hurricane Ian hit Florida, where the Monsons own no property and had nothing to claim. Monson guessed the message about Ian was autogenerated because he was traveling in Florida when he received it.
The Monsons decided to click the links in the texts to see if MMA was involved. The first link went to HurricaneDamageLawsuit.com, a web page that mentions no specific law firm and asks users to provide information to receive a "free case evaluation." They clicked a "See if I Qualify" button, which had them follow "three easy steps" to file a claim. Only when they were asked to "auto sign" a document did they see something indicating it was to hire MMA.
They refused to sign the form, so then the emails started.
"An email a day for over 120 days saying, 'Here, please sign this contract, please sign this contract' coming from the law firm," Monson said.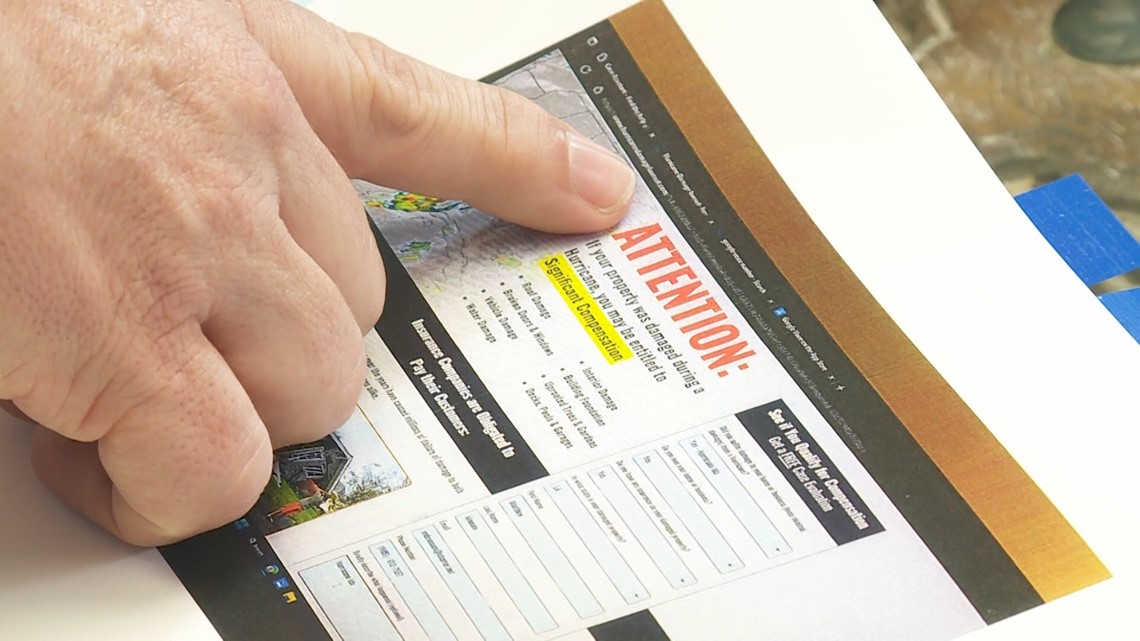 Judge North ordered MMA to turn over records about how the process worked, including financial documents showing MMA had paid Velawcity almost $14 million to screen and sign up clients. Invoices show MMA paid Velawcity a set rate of $3,500 per "pre-screened client" in batches of 1,000 clients at a time.
One class-action lawsuit brought by storm victims against MMA, Velawcity, and others alleges Velawcity "engaged in the unauthorized practice of law" when it screened and generated clients on MMA's behalf.
Velawcity responded in court by arguing that sending texts and emails, running a call center, and calling clients on MMA's behalf are "ministerial tasks routinely performed by non-lawyers ... on behalf of lawyers."
Plaintiff's attorneys like Austin Marks say every attorney licensed in Louisiana should know that's called "case running" and it's not allowed.
Marks works for Morris Bart. The New Orleans firm is advertising aggressively to take over MMA's cases. As of this week, it's signed up more than 900 of them, according to court filings. On Monday, the Morris Bart firm sued MMA for continuing to communicate with clients who've since hired Bart.
Huye said in court that he was told that paying Velawcity to sign up clients was approved by local ethics attorneys Dane Ciolino and Clare Roubion.
But other court documents show Ciolino and Roubion are asking to withdraw from representing MMA anymore. Ciolino told us he was instructed by Huye's new lawyers not to talk with the media.
Huye's new attorney, Rick Stanley, has not responded to WWL-TV's multiple requests for comment. And Huye himself declined to comment when WWL-TV gave him a chance to respond to the allegations last week outside federal court in Lake Charles.
Moseley did not answer when this reporter asked him to respond to Judge North's findings.
In March, James McClenny left MMA to start a new firm in Texas called Charger Law. Initially, another MMA manager named Pate Smith was listed as McClenny's co-manager at Charger Law, but he was removed in April, according to Texas Secretary of State records.
What's Next for Storm Victims?
:
Moseley is still at MMA. He is not licensed to practice law in Louisiana but the firm is still trying to collect legal fees on many of the cases it filed in the state. Marks said MMA should not be entitled to any of those fees while so many Louisiana storm victims wonder what's happened to their insurance money.
And that leads to one of the key questions moving forward: How to handle at least 2,000 MMA cases now that the firm can no longer practice in Louisiana?
Some of Bart's new clients received messages saying they could lose their rights if they don't keep working with MMA, Marks said in court. Other former MMA clients who hired Morris Bart received letters, Marks said, on the letterhead of Laborde Earles, another large injury law firm that's taken over at least 400 of MMA's cases.
Moseley testified last week in Lake Charles that he discussed a fee-sharing agreement with Laborde Earles so MMA could still get a cut of insurance payouts for those cases. But Laborde Earles' managing partner Digger Earles stood up before Magistrate Judge Kathleen Kay and testified that his firm never had any agreement with MMA and claimed MMA had sent any letters on his firm's letterhead without his knowledge.
Asked how MMA's automated case-collection process differs from the traditional advertising used by Morris Bart, Marks said: "Our billboards, our commercials make it known who we are, what we're trying to do. And we're not forcing your hand to do anything…. They got homeowners unknowingly to sign up with a law firm where they didn't know that they were signing up with a law firm. That's where it crosses the line."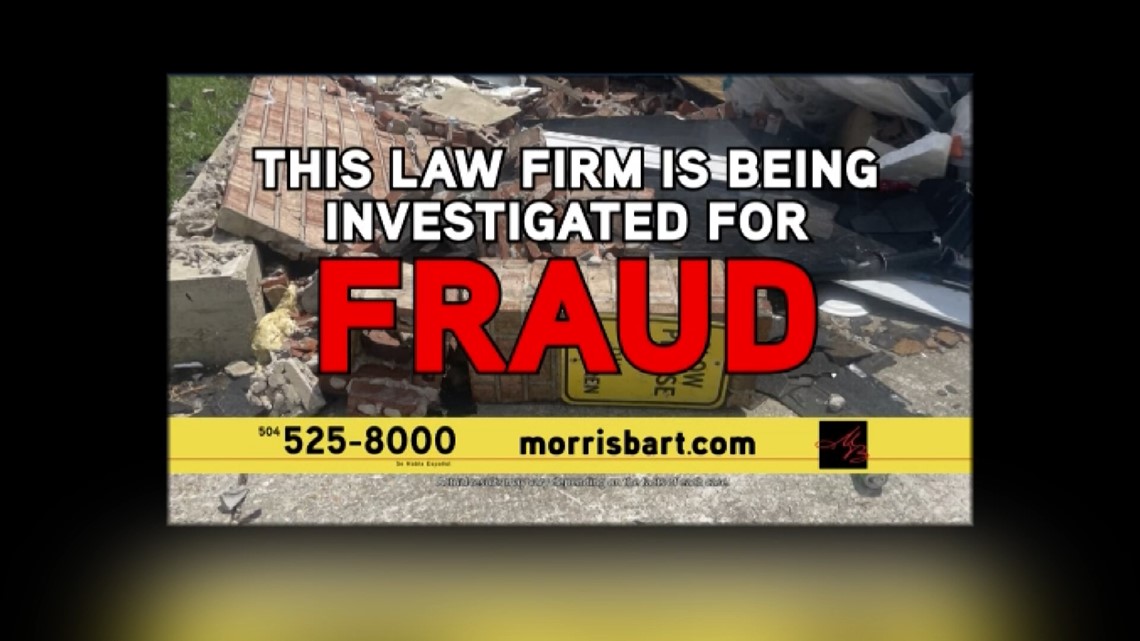 Lipinskiy, whose YouTube channel "Roofing Insights" regularly examines problems in the construction and insurance industries, thinks MMA could have set out to fight a righteous cause against slow-to-pay insurance companies but went too far, too fast.
"You deal with the homeowners, you're in the devastated area, and you want to help them as fast as possible," Lipinskiy said in an interview with WWL-TV. "The insurance carrier's denying the claims. So, I understand where they come from. But the scale, what they did, and how they went after it. Like I always say, you cannot fight evil with evil. You have to be the good guy."
He said it's fine to develop high-tech processes to help more people. But Lipinskiy called MMA's record of miscommunicating with clients and filing lawsuits against the wrong insurance company "being in the Stone Ages."
The result has often been stranger than fiction, especially when personal injury lawyers like Marks and insurance company defense attorneys like Monson take a break from fighting each other in court to fight together against MMA.
"We have a bad enough reputation as it is. And a well-earned bad enough reputation," Monson said. "But this? This takes it to new lows."
► Get breaking news from your neighborhood delivered directly to you by downloading the new FREE WWL-TV News app now in the IOS App Store or Google Play.