NEW ORLEANS - Nearly 700 New Orleans residents and business owners have filed claims with the Sewerage & Water Board seeking millions of dollars for property damaged by flooding during last summer's drainage failures.
And the claims are sure to grow in number and cost as auto insurance companies demand that the embattled agency pay them back for losses the private insurers have already covered.
The onslaught of claims directly to the self-insured Sewerage & Water Board forced the agency to hire a private insurance adjuster to process 305 of the 681 claims filed so far.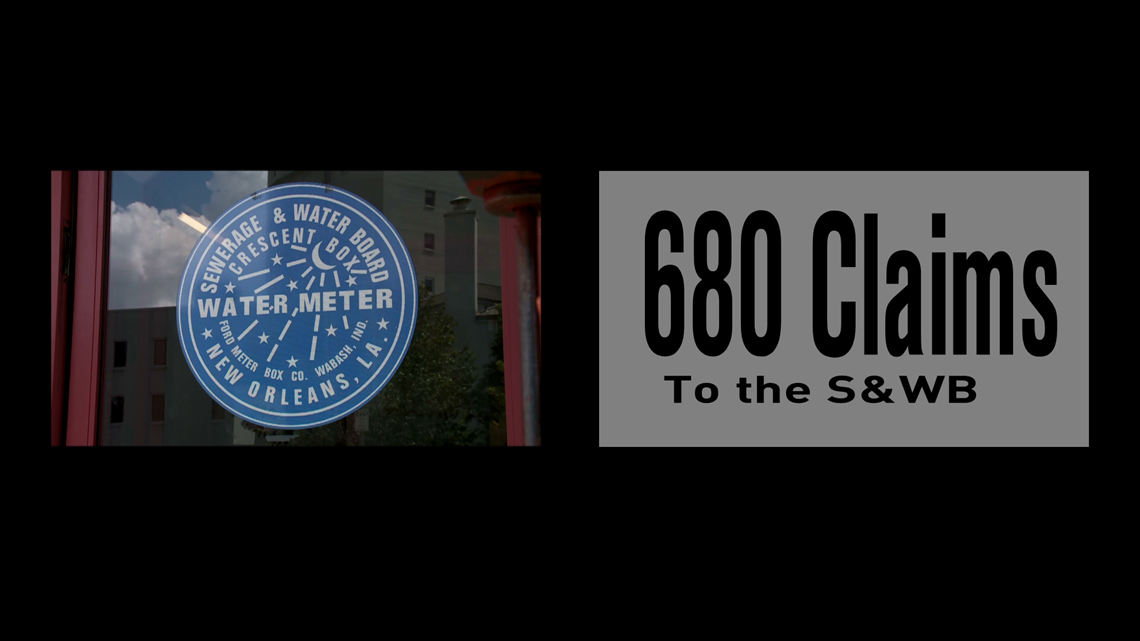 "The abrupt influx of claims after August led to the decision that the agency needed a claims adjuster to help address the burgeoning workload," Sewerage & Water Board spokesman Rich Rainey said.
For that, the S&WB's hired insurance consultant, Lotus Insurance Solutions, is owed at least $91,000 in fees.
But none of the claimants has received a dime yet.
As of March 1, 250 claimants included estimated dollar values on their claim forms totaling more than $2.1 million, an average of about $8,600 per claim. If that average holds for all claims filed so far, the bill for damages would cost the S&WB more than $5.8 million.
Rainey said the S&WB's Risk Management department remains the primary point of contact for claimants, regardless of whether Lotus is handling their claims.
"That department also collects all necessary supporting documents for each claim, a process that can take some time as the S&WB works to get in touch with claimants to ensure their documentation is complete," Rainey said.
One of the claims being handled by Lotus is from Jim Olsen, a Mid-City resident whose Ford Explorer flooded in front of his house Aug. 5 and has been stuck there for the last nine months. He said an adjuster from Lotus came to assess the damage and determined the car was totaled, but nothing more has happened.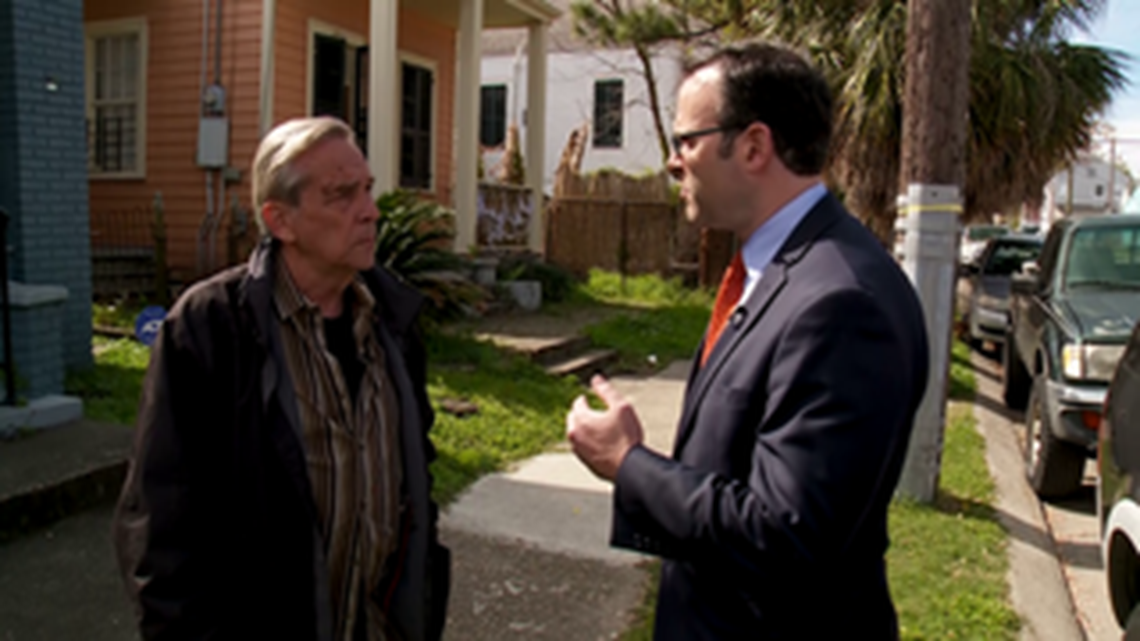 "They are slowly going through the process of what you'd expect, but no one has responded back to me," Olsen said. "I have to call every time to get any type of an answer."
Olsen's claim is for $1,600. He had the kind of liability insurance that's required to operate a vehicle, but not the kind of comprehensive coverage that pays for damage from flooding.
Osmond Caston has a claim with the S&WB for 12 classic cars that's likely much higher, but he hasn't even been visited by the insurance adjuster.
WWL-TV featured Caston and his hobby shop in the Desire neighborhood during the "Down the Drain" investigation last fall. Caston has a lot where he repairs antique cars for use in movies and television shows.
Because the vehicles never hit the roadways, they do not have to be insured.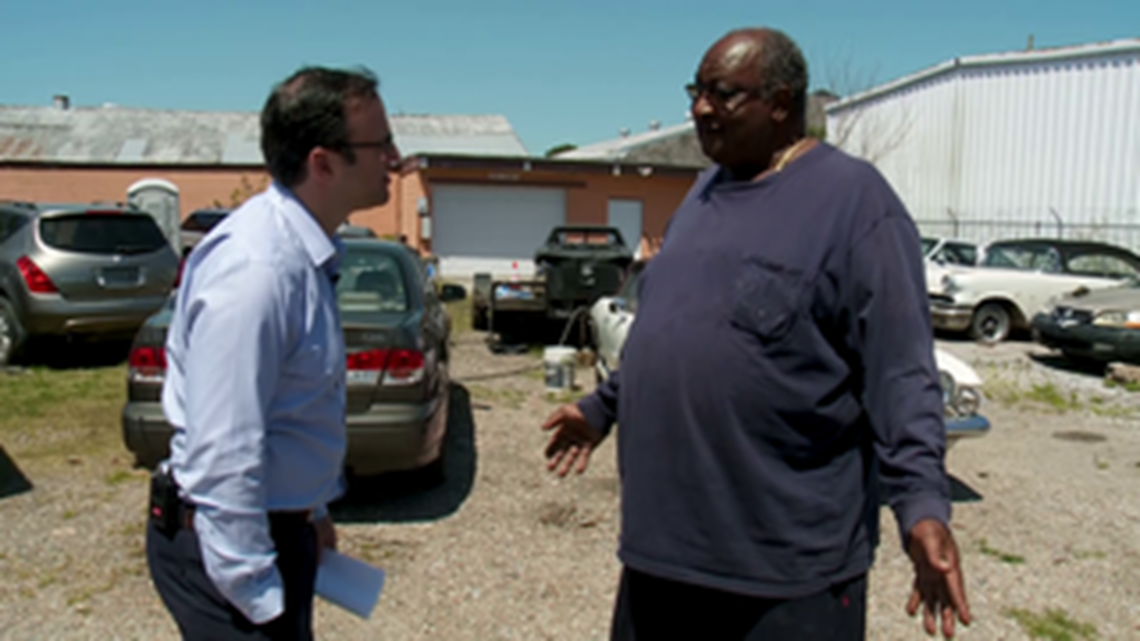 He spoke to us about filing a claim in October. When we visited him again in April, he hadn't heard a thing.
"That's the only news I hear, is from (WWL-TV)," said Caston, "If it wasn't for you … they wouldn't even know I was back here."
Asked if he's concerned about demanding payment from the cash-strapped agency, Olsen pointed to $85 million in cash reserves the S&WB tapped to pay for emergency repairs, starting with power turbines that broke in March and continuing after Aug. 5 with broken drainage pumps and a critical manpower shortage.
But new figures provided by the S&WB Tuesday show that all but $2 million of the reserve fund has already been approved for various emergency contracts -- none for paying damage claims.
In fact, Rainey said the agency is still reviewing all the claims and is not ready to admit liability for paying any of them.
Damage claims against the Sewerage & Water Board could still balloon to tens of millions of dollars. That's because more claims can still be filed and most of the claimants so far have been limited to people whose insurance policies did not include coverage for floods.
Now, car insurance companies that paid people's flood losses are starting to go after the Sewerage & Water Board to get their money back, in a process called subrogation. For example, GEICO recently informed a client whose car flooded Aug. 5 that the company is pursuing reimbursement from the S&WB for its claims payment, plus the client's deductible.
Viewer videos from the Aug. 5 flood
After initially providing WWL-TV with a database of flood damage claims through the end of February, the S&WB now argues pending claims and their potential costs are not a public record.
"These are legal matters being handled by our Risk Management Department and Legal Department," Rainey said. "The S&WB is doing its due diligence to investigate and process these claims as thoroughly as possible. All of them remain under review."