Priest admits sexual abuse of teens to WWL-TV
Asked if he did the specific sexual acts he laid out in a 1999 statement, Hecker twice said, "Yes," and blamed the "sexual revolution."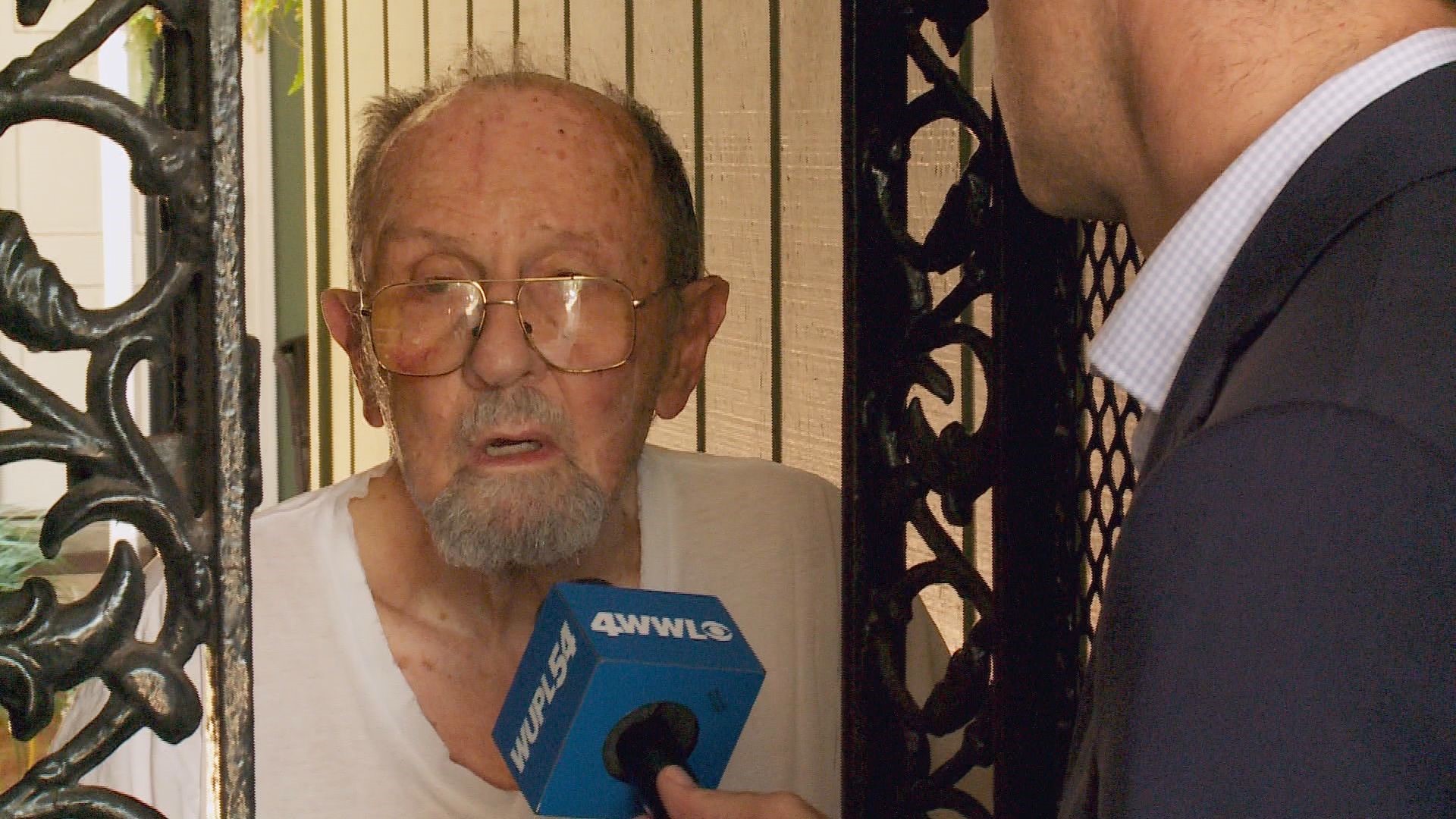 For the first time ever, one of the New Orleans Catholic church's most notorious clergy abusers has publicly admitted that he sexually molested or harassed several teenagers during his career, describing himself as remorseful yet unsure if he's deserving of any criminal consequences.
Lawrence Hecker gave the rare admission when reporters for WWL-TV and the British newspaper the Guardian asked him to discuss a statement he gave to New Orleans church leaders in 1999. In the statement, he acknowledged committing "overtly sexual acts" with at least three underage boys in the late 1960s and 1970s and revealed his close relationships with four others stretching into the 1980s.
In recent years, Hecker has given various interviews and repeatedly denied touching children inappropriately. But the Guardian obtained a copy of the 24-year-old statement Hecker gave to church leaders, which prompted the questions posed to Hecker in this latest interview.
Asked if he did the specific sexual acts he laid out in the statement, Hecker twice said, "Yes," while being recorded on video. He also claimed that society was more permissive of such behavior at the time, even though Louisiana's age of consent to have sex in the 1960s and '70s was the same then as it is now.
Allowed to remain in ministry
:
Hecker said he persuaded New Orleans' archbishop in 1988, the late Philip Hannan, that he would never "be in any such circumstances" again and subsequently escaped any punishment from either the church or law enforcement authorities.
When asked if he felt that law enforcement should pursue a case against him over his acknowledged misdeeds, Hecker said, "I really can't answer."
"I just don't know," he remarked before adding: "Not one chance in a million anything like this would ever happen again.
"Obviously, I'm truly repentant."
By his own admission, he sexually abused or harassed seven teenagers between about 1966 and 1979. Reports of his misconduct led to the 1988 conversation with Hannan.
Hecker was allowed to continue working, and in 1999, persisting reports against Hecker prompted the archdiocese to send him to an out-of-state psychiatric treatment facility which diagnosed him as a pedophile. The facility recommended that the archdiocese prohibit Hecker from working with minors or other "particularly vulnerable" people, according to a secret personnel file obtained by the Guardian and shared with WWL-TV.
But Hecker said it was his understanding that the facility in Pennsylvania cleared him to return to ministry.
And the New Orleans Archdiocese allowed him to keep working, even after the 1999 complaint prompted his typed admission to his superiors. In 2000, he was assigned to St. Charles Borromeo in Destrehan, a church with an elementary school attached to it. He was allowed to quietly retire in 2002, after a Catholic clerical molestation and cover-up scandal which ensnared the archdiocese of Boston prompted the worldwide church to adopt reforms and promise transparency.
'It was a sexual revolution'
:
"We didn't know then what we know now," Hecker said when asked if he believed it was appropriate for the church to have allowed him to continue his career.
"It was a sexual revolution and people were saying, 'Oh, look, we were bound all these years, all these centuries. Now we're free.' And I fell for that," Hecker said.
In fact, adults were not free to have sex with anyone under 17 or touch the genitals of anyone under 15 at that time, regardless of whether the children gave consent.
Aaron Hebert, who has an abuse claim in the archdiocese's bankruptcy case, said he was 13 in 1968 when Hecker would make the middle school boys line up in the priest's dressing room at St. Joseph Church in Gretna and "grope our genitals under the guise of giving us a hernia examination."
Hebert said he's wracked by guilt that he didn't report it to anyone.
"Because if I only would have told somebody back when I was in eighth grade, I could have maybe saved my friends from the pain and suffering they went through with Father Hecker," Hebert said. "And the shame of it all, too, is that Father Hecker got moved to six other parishes."
Hecker acknowledged in the 1999 statement that he engaged in "mutual masturbation" with one of the St. Joseph students in the church rectory. He said that boy later came to visit him in Luling in 1974 or 1975 and they had a "sexual encounter."
Court fight over Hecker files
:
Yet the New Orleans archdiocese never informed its community that Hecker was strongly suspected of sexually abusing minors until it released a 2018 list of priests and deacons who were considered credibly accused predators. The archdiocese published that roster under public pressure to live up to promises of transparency spurred forth by the ongoing clerical abuse scandal.
And the archdiocese only stopped paying Hecker's retirement benefits in 2020. That year, the church filed for federal bankruptcy protection mostly because of litigation relating to the abuse scandal, and the judge assigned to the case ordered a halt to payments to credibly accused clergymen.
In the WWL-TV interview, Hecker denied ever choking out and raping anyone.
The archdiocese, now led by archbishop Gregory Aymond, turned over its files on Hecker to prosecutors as part of that investigation in June. But it only did so after prosecutors obtained a court order threatening them with punishment if they didn't comply, recently unsealed legal records show.
In a statement to WWL-TV in June, the archdiocese alluded to how Hecker had been reported to law enforcement as well as "removed from ministry." The archdiocese sent a letter to the New Orleans Police Department in 2002 which mentioned one claim against Hecker and didn't say he had confessed to multiple instances of abuse.
The archdiocese sent another statement Tuesday saying it reported claims against Hecker "in jurisdictions where applicable in 2003, 2012, 2018 and 2020." The statement didn't elaborate but maintained: "Full cooperation has been extended to law enforcement continuously.
"Presently, there is an ongoing criminal investigation being conducted by the Orleans Parish district attorney involving Lawrence Hecker, in which the archdiocese of New Orleans has been and is continuing to cooperate. Therefore, we will make no further comments."
At least 15 claims for compensation filed as part of the archdiocese's bankruptcy case allege abuse by Hecker. The bankruptcy remains unresolved.
Timeline
:
► Get breaking news from your neighborhood delivered directly to you by downloading the new FREE WWL-TV News app now in the IOS App Store or Google Play.