Economic crime tears victims apart, devastates families and leaves people penniless. In a city where the murder rate has led the nation for nearly three decades, an Eyewitness News investigation found economic criminals largely go unpunished.
Frank Laplaca, 72, began selling shrimp out of the back of his truck in his upper 9th Ward neighborhood years ago, adding a variety of wild game to his offerings over the years as he moved the business into his home.
A hand-painted sign offering nutria, racoons and snapping turtles proudly looms over his backyard, where Laplaca still keeps snapping turtles in a watery tub. But Laplaca doesn't sell much meat these days with trips back and forth to the doctor becoming more frequent as he and his wife, Pauline, age.
They're now on a fixed income and in May 2016, Laplaca said he was scammed out of $250 by a Florida company, Client Care Experts LLC, that had placed an ominous pop-up ad on the Internet.
Story continues under photo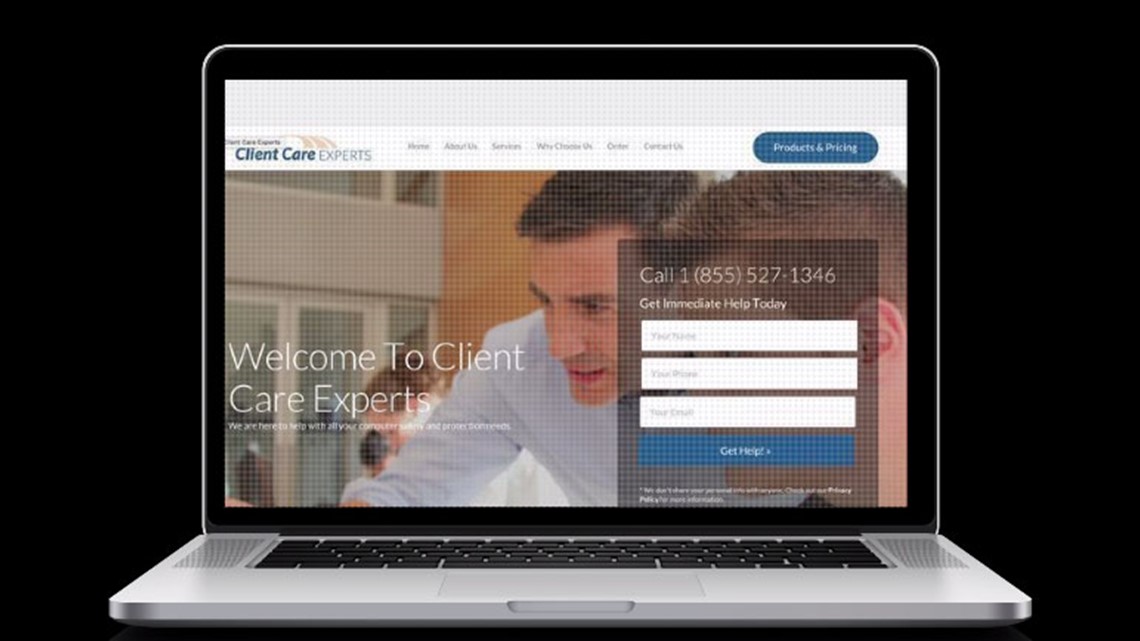 'Your computer has a virus'
"I got a pop up on the screen and it said that my computer had a virus. And it had their phone number," Laplaca said.
His records show he called the number May 5, 2016. A handwritten note on his printed-out receipt indicates a tech named "Roni" told Laplaca Client Care Experts LLC could remove the pop up ad and clean his computer of viruses for $1,200. Laplaca said he talked Roni down to $250.
Story continues under photo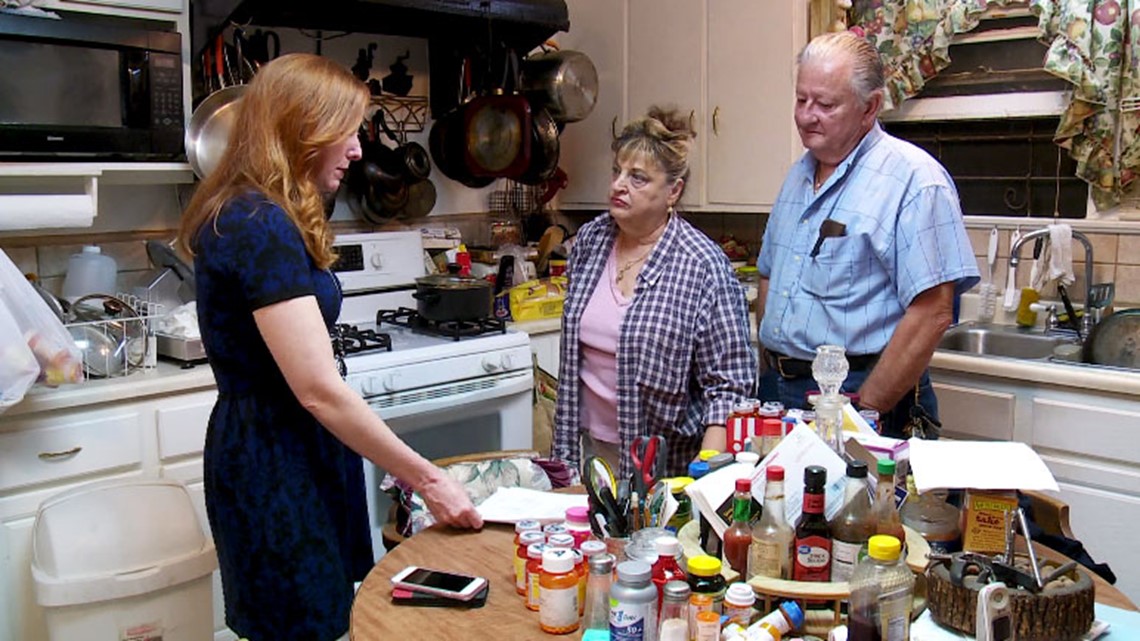 "They asked me if they could get into the computer and go through it, which was a mistake. I never should have done that. I'm lucky they didn't get my bank statements on there. My wife and I, we're on a limited income. That would have wiped us out," Laplaca said.
But after the work was allegedly complete on his computer, Laplaca still had problems with it and he said the customer service number for Client Care Experts LLC stopped working.
Laplaca filed two complaints with the state, first through the Louisiana Legislative Auditor's Report Fraud hotline. The auditor doesn't investigate that type of fraud, so the complaint was forwarded to the Louisiana Attorney General's Consumer Protection Division.
Records show Laplaca filed a separate complaint with the AG himself almost a year later when he got another suspected scam call.
"I received a phone call at my home phone from, they said Webroot Software Co. and they said they were located in Florida and took over client care," Laplaca's complaint reads.
Both of the complaints were entered into the AG's Consumer Protection database, but that division of the AG's office does not investigate crimes. A letter, sent to Laplaca by the AG's office, reads, "We recommend that all complaints you have related to criminal conduct, such as fraud, be directed to local law enforcement, which has jurisdiction over criminal activity."
After two complaints to two different watchdog agencies, Laplaca did not file a report with the NOPD.
Turns out, all Laplaca had to do was restart his computer to remove the pop up.
Little tracking of economic crime
Two years later, Federal prosecutors in Illinois said the company scammed 40,000 people out of $25 million in a federal indictment of the company's owners. Since, prosecutors have charged at least 12 others in the case.
"That's what needs to be done more and more. Once these scam artists find out that they can't get away with it, and they're gonna go to jail, they're gonna stop doing it. But they're gonna keep doing it over and over and over to everybody," Laplaca said.
The problem of economic crime is vast and it's tough to track. The FBI's Universal Crime Reporting system does not include economic crimes in gathering the nation's crime statistics.
The FBI website reads, "Embezzlement, confidence games, forgery, check fraud, etc., are excluded" from the more than 37,000 property crimes reported in the metro New Orleans area last year.
WWL-TV analyzed New Orleans Police Department calls for service data and found since the beginning of 2014, the department has received 10,256 reports of economic crimes, an average of five calls a day.
On a map of the data, it is clear not a single neighborhood was untouched by economic crime, with Bourbon Street a clear hot spot of criminal activity.
Only 537 of 10,000 calls to NOPD have been solved in 5 years
"When you look at things like embezzlement, that's when an employee has access to cash and they steal it. There's a lot of cash businesses on Bourbon Street," said NOPD 8th District Commander Nick Gernon.
His district encompasses the French Quarter and the Central Business District. He said the vast majority of his economic crime victims are tourists and adds drinking and prostitution help make it a target-rich environment for criminals.
"A prostitute will meet a john on Bourbon Street. She will gain access to his wallet and his credit cards. She will then leave him in the room, use his credit cards and then he has to go file a report now to recover money from his bank and also to perhaps for a story for his wife back in Idaho," Gernon said.
The shame associated with economic crime is one of the reasons metro-area detectives say economic crime is often a losing battle. It's labor and time intensive and it's difficult to prove.
"It's difficult for a number of reasons. Typically, once the person makes a report and they get reimbursed by their bank, they no longer want to be involved in the investigation. Especially if they're explaining to their wife back home why a prostitute charged $20,000 to their credit card," Gernon said.
Once the bank reimburses the person, the bank becomes the victim. That goes for old school swindles in the quarter and those that technology is making easier.
And the data show most economic criminals are getting away with it.
Since 2014, only 537 of the more than 10,000 calls to police resulted in arrests, so 95 percent of them didn't.
"It is rare that we will see an economic crime case that originates with a report to the police department. I think the majority of the cases that we see are cases where people have essentially walked into the office with a complaint," said Orleans Parish District Attorney Leon Cannizzaro, who is charged with prosecuting the suspects the NOPD arrests.
NOPD has 1 detective assigned to economic crimes
Cannizzaro handles all bad check cases, from investigation to arrest, with the help of an NOPD reserve officer assigned to his office.
Those economic crimes, with dollar amounts stolen under the tens of thousands, are investigated by street detectives in the eight police districts since the NOPD only has one detective dedicated to economic crime. "That one detective that we do have, certainly he's got to prioritize what cases he looks at," said Doug Eckert, Commander of NOPD's Criminal Investigations Division.
VIDEO: One officer on economic crime is one less on violent crime
"We can get better. But every economic crime detective that exists in this city is one less homicide detective. And every person who gets reimbursed by their bank is one less victim who cares about a case going forward," Gernon said.
When the victim is reimbursed by their bank, the bank becomes the victim and detectives across the metro area said getting cooperation from the major financial institution can be difficult, if not impossible.
The commander of the Jefferson Parish Sheriff's Office Economic Crime Unit, Stanley Brown, called it "very frustrating."
When the banks do cooperate, detectives say it can take months for investigators to get information and evidence from them, giving criminals more time to find new victims.
"A person who commits identity theft, they're not going to do it once, they're going to continue doing it. And we're finding that people are making livings off of this," Brown said.
JPSO said it could not provide economic crime data in a format similar to what the NOPD publishes online for analysis. A spokesperson would not provide specific numbers about the ECU's caseload or arrest rates.
Brown estimated the unit gets 1,200 to 2,400 new cases a year, compared with about 1,500 a year in New Orleans.
"Everyone can be a victim of identity theft in some sort, and everyone probably will become a victim of identity theft at some time in their life," Brown said.
Federal investigators step in when dollar amounts soar past the tens of thousands and the schemes cross state and national boundaries, as like they did in the client care experts case. How often that happens is also unclear.
"This is nationwide. It's not just Louisiana. It's the whole country and the government needs to do something," Laplaca said.
Last year, the FBI's Internet Crime Complaint Center, or IC3 received complaints with victim losses topping $1.42 billion. In Louisiana, victim losses logged by the FBI soared to $10.7 million. But those numbers don't include the Laplacas.
Just last month, another Internet scam cost the couple more than a hundred dollars in damage to their computer. Frank clicked on an ad for diet pills in an email that he thought was legit.
"It didn't freeze up until after I filled out the order form. I had to put my name, my email, my credit card. And once I clicked submit, that was it. Everything froze," Laplaca said.
It sent him back to the repair shop, costing him more of his fixed income, to remove yet another malicious virus.