Warning: This story contains graphic images of dead and dying animals that may be disturbing to some readers.
FOLSOM, La. - The Global Wildlife Center near Folsom seems like an animal paradise — deer, giraffes, zebras and camels wander freely over 900 acres as visitors hand-feed exotic creatures from wagons that criss-cross the park on daily tours.
Not only do the close animal encounters attract visitors, they're a large draw for people seeking to work at the non-profit park located just over the St. Tammany Parish line in Tangipahoa Parish.
But beneath the idyllic surface of the popular tourist destination, there's a grimmer reality, according to many former employees.
Story continues under the video. Can't see the video? Click here.
They say that animals are frequently injured by the tractor-pulled wagons that bring visitors eye-to-eye with wildlife.
And when animals are hit or run over — a common occurrence according to more than a dozen ex-workers — the protocol is to either to leave them to recover on their own or to euthanize them with a hammer, bat or gun.
"If it's a hurt animal, they say we'll call the vet out," said Jeremy Buisson, an ex-employee. "Nine times of 10, the vet's either a hammer or a .22-caliber rifle."
Accidents are common enough that the wagon drivers and tour operators have a code they use to alert other workers, say former employees who have provided graphic photographs of dead or dying animals that have been killed by the wagons. The pictures include bloody and mangled animals lying on the ground, as well as animal carcasses loaded onto a truck bed.
Story continues under the gallery. Can't see the photos? Click here.
Global Wildlife: Paradise Lost?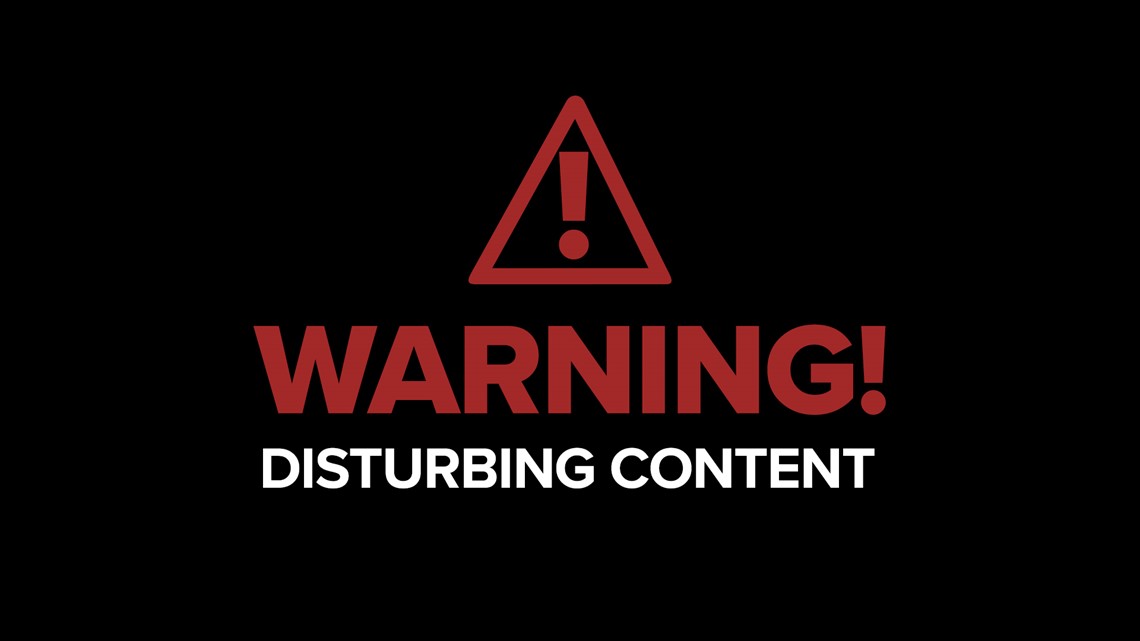 Owner Ken Matherne and Global Wildlife's managers did not respond to multiple requests for an interview. Matherne, who opened the attraction to the public in 1991, denied that there are frequent accidents and animal deaths in a recent interview with The Times-Picayune/nola.com, calling accidents rare and claims that euthanasia is administered by hammer or bat ridiculous.
A Global Wildlife Facebook post, responding to a visitor's account of injured animals, says that when euthanasia is needed it is done in "the most humane way...by a team of animal experts."
Facebook
In its post, Global Wildlife also refers to its "team of veterinarians...available at any moment."
When asked this week to expand on the previously published statements and respond to questions, Global Wildlife Operations Manager Jimmy Zamin again declined.
But Zamin on Thursday issued this statement via text message: "There were many issues with prior upper management and other employees here at Global. I was hired to assess the situation, and deal with it. Once the issues were identified, all involved were immediately terminated. Ten employees were terminated within one month. Obviously, you are pursuing this news report based on statements from the people that were actually causing the problem…Due to pending litigation, legal counsel has advised against too much information being disclosed in an open interview."
WWL-TV
Some of the former workers interviewed for this story were, in fact, fired. Some were part of the recent purge, others were let go years ago. But others quit, some out of frustration over conditions at the park.
The former workers, whose employment spans nearly 20 years, say that there was never a team of experts. No veterinarians are on staff to treat the 4,000 animals that the park estimates it has on hand.
"The vet has never been on his way"
The ex-staff say that a local livestock veterinarian is the only expert used by the park, and he was called only rarely to treat some of the larger animals, such as giraffes and camels.
"I don't know if that's the best business practice," said Jeff Dorson, director of the Humane Society of Louisiana, who said such an enterprise would be best served by a vet who specializes in exotic animals.
But former workers say that any vet visit was rare, and an IRS report from 2016, shows that only $168 was spent on veterinarian expenses that year.
Yet after animal accidents, employees were instructed to tell worried visitors that a vet was on the way.
WWL-TV
"The vet has never been on his way," said Russell Ellzey, who worked at the park from 2012 to 2015.
"We all knew that if the animal got run over and broke his leg, for example, that he was going to be put down," Ellzey said. "He wasn't going to get a cast. We've been instructed to tell people that he's going to get a cast, that animal is going to get a vet...he's going to be OK."
Brad Nethery, who worked at the park for 15 years, said that animals with injuries such as crushed legs had to be put down to end their suffering.
When asked how that happened, he said, "Twenty-two (caliber rifle), bat, hammer."
Animals with less serious injuries that could have been treated with medicine, such as a split ear or bite, usually didn't get any attention, Ellzey said.
"Resources were never allocated, it would turn into a fester and that animal come up to a tour, a zebra with pus coming out of its ear, leaning sideways," he said.
Ellzey and his wife, Sarah, said that workers who were not trained in medical care re would spend the night with ailing animals on a voluntary basis, such as the baby giraffe that they watched over in a 72-hour vigil before the baby died.
WWL-TV
"There were times where probably an animal would have been OK to just be nursed back to health by a veterinarian," former employee Paul LeBlanc said. But that didn't happen.
Visitors who witnessed accidents, especially children, would be traumatized, said Megan Smith, who left this year after working at the park for two years.
So would the workers. "You've sitting there, shaken, holding back tears for the rest of the day," she said.
Wagon accidents are most common during the breeding season, former workers said. At that time of year, females are more competitive for food, males fight each other to establish dominance and baby animals are not acclimated to the dangers posed by the wagons.
WWL-TV
"We honk the tractor horn, try to teach them to respond," Russell Ellzey said, and visitors were sometimes asked to stomp their feet to get the animals to move.
But despite those measures, and the fact that the wagons crawl along at less than 5 miles an hour, they still proved hazardous, the ex-employees say.
The workers said that they asked for improvements to the wagons to reduce animal deaths, and on social media, Global Wildlife cited the addition of mud flaps in front of the wagon wheels to prevent accidents. But the workers said that they were only moderately effective.
Several employees said they drew up designs — some used by other safari parks — that they believe could have virtually eliminated the animal accidents.
"We tried to suggest ways to improve the safety of the wagons, for this specific problem," former employee Drake Arnone said. "We gave them diagrams of very simple, cost-effective measure that were already in place in other places."
The employees said they volunteered their labor to install the modifications, but management wouldn't agree to it.
WWL-TV
"If this is a recurring pattern, surely you'd want to protect the animals placed in your care and not subject them to these kinds of accidents," Dorson said. "It's just very sad. These are wonderful animals. I don't think the public wants this...Do you want these animals to suffer and die? I mean, there's a value to them. What's the point if you can't invest in low-cost barriers to keep them away?"
Global Wildlife is considered an animal exhibitor, and as such it is required to be licensed and registered with the U.S. Department of Agriculture, which oversees the Animal Welfare Act of 1966, Dorson said. That law deals with food, water, shelter, sanitation and the safe transport of animals, he said.
His organization has received numerous complaints about animals at Global Wildlife being hit by vehicles and not getting treatment, he said, but the Humane Society is not authorized to investigate. He tells people to report incidents to the USDA, which does have inspection authority.
Matherne told The Times-Picayune that Global Wildlife has a clean inspection record with the USDA. But the most recent report, from February, says that in December, two animal workers shot and killed two deer at the center for sport.
WWL-TV
"Two of the facility's animal care staff hunted and killed one axis deer and one sika deer for sport," the report states. "The incident occurred while handling a small herd of various hoofstock for a sale. These actions resulted in a termination of these staff members and the facility replaced them with new employees."
"Correct: From this day forward," the report says.
Animal care complaints became more public earlier this year, when former employees took to social media to raise their concerns.
While the park has received hundreds of glowing reviews over the years, other visitors have posted stories about animal fatalities.
"I personally witnessed a baby animal get run over by a wagon while on a field trip with my son's school," one person commented on Facebook.
Global Wildlife Facebook
Another person wrote that she was at the park with her daughter when a deer "got ran over...so all the kids were screaming and crying and instead of going on with the tour we state there while they put a blanket over it."
Those visitors confirmed their comments to a reporter.
Former employees say that Global has asked people to delete bad reviews in the past, and just this week, when a flurry of critical posts appeared on the comment section of the park's Facebook page, the entire site was taken down.
There are even suggested answers in the employee handbook about how to handle questions about animals being run over or favorite animals that are missing, directing workers to "always place in the center in the best possible light."
Global Wildlife Employee Handbook
"You tell the same lie to somebody so many times, it gets easier to tell it," Russell Ellzey said.
Many of the former employees said they were drawn to work at the center because they loved animals. But they now say the image that lured them was a mirage.
"These are animals you fall in love with," Sarah Ellzey said. "They have names, they are eating out of your hands. I had 4,000 pets every single day."
"It was so sad," former worker Megan Smith said. "I would go home plenty of days and just cry."
---
Part two of the three-part Global Wildlife: Paradise Lost? investigation airs Monday, May 27 on WWL-TV.
Reporter Mike Perlstein can be reached at mperlstein@wwltv.com; Follow him on Twitter at @MikePerlstein