FOLSOM, La. — Ken Matherne didn't set out to create a wildlife park some 30 years ago, but after buying some deer, kangaroos and giraffes in the early 1990s and letting them roam free on the 900 acres he owns near Folsom, a public attraction was born.
And, as it turns out, a very lucrative one.
Global Wildlife Center is incorporated as a public charity, a nonprofit that claims its tax exemption by stating an educational mission on its tax forms. But it's also a money-making machine that generated more than $3.7 million in revenue in 2017, according to the most recent tax filing, up from $3.2 million in 2016.
Boasting 4,000 animals, including exotic and endangered species, the center is a popular destination for school field trips, family outings and tourists who pony up between $13 and $19 per person to take tractor-drawn wagon tours.
Visitors also pay to feed the animals, from $4 for a cup of pellets to $32 for a family bucket — provisions that animals crowd the wagons to gobble up, providing visitors a closeup interaction with wildlife.
But the park's wholesome, family-friendly reputation is under fire. Former employees are criticizing the care given to the animals, saying accidents with the tractor-drawn wagons are common and the resulting injuries are often put to death with rifles, hammers or bats rather than veterinary care.
Global Wildlife: Paradise Lost?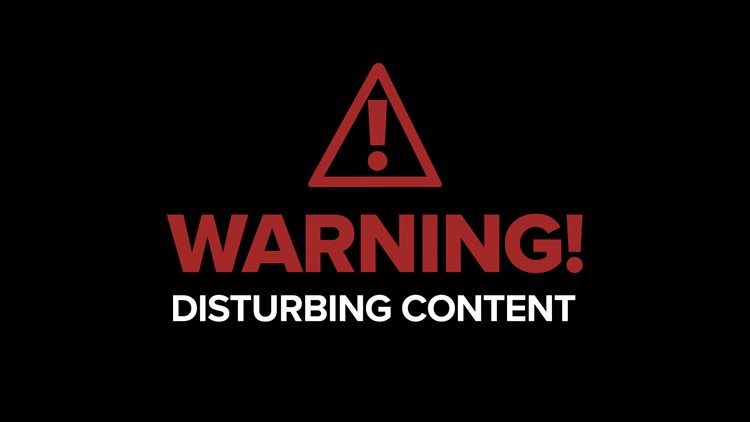 They are also raising pointed questions about who benefits from the money generated by the park, and nonprofit experts agree there are some obvious red flags.
"We're just told to tell people it's a nonprofit and all this money is a donation, and it goes back into Global Wildlife and does all this for the animals," former employee Megan Smith said. "When, in all reality, none of that happens."
The former workers say that Matherne profits from renting the land, animals and equipment to the nonprofit. On top of that, he lives in a large house on the premises, an arrangement that they are carefully instructed not to reveal. The ex-employees also recount being sent on errands while on the clock to buy food, alcohol and other personal supplies for Matherne using the nonprofit's credit card.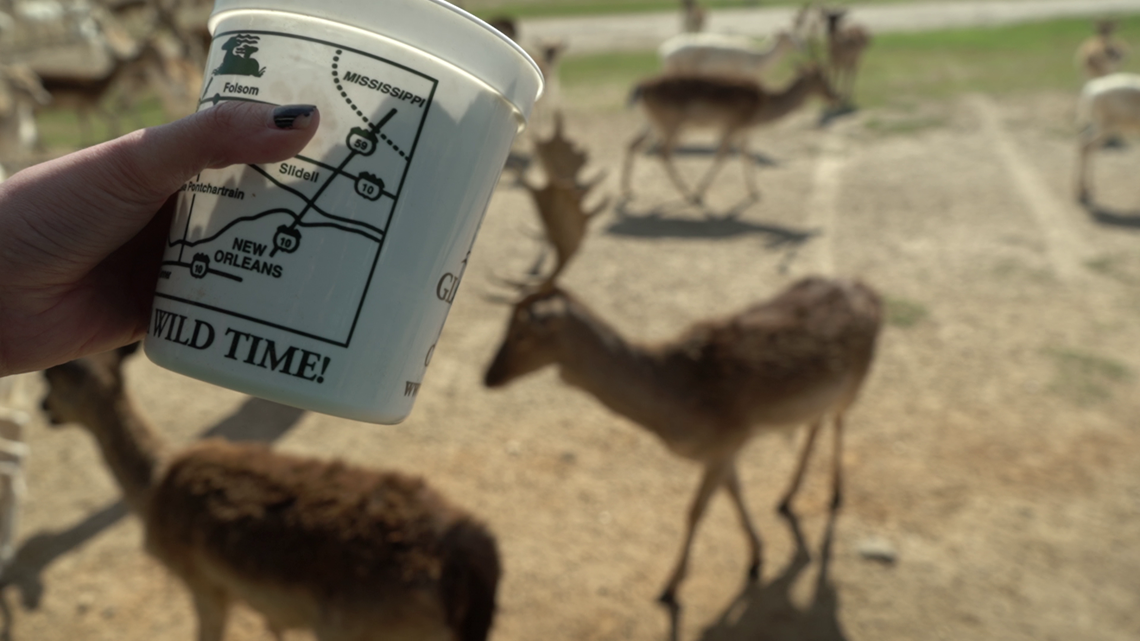 And in a twist that seems to run counter to the pro-conservation image Global Wildlife promotes, the employees say Matherne routinely sells deer to hunting camps. Sales of "inventory" brought in in $1.5 million in 2017, according to the foundation's tax form, although the documents do not give details about that inventory.
So how does Matherne, 61, profit from the nonprofit?
Matherne owns a for-profit business called Global Resources LLC, a private for-profit corporation that began as an oil-related business. Matherne owns the Northshore property through inheritance and buying out other heirs.
He makes no secret of his wealth. In a 2001 article about the animal park, Matherne said his family's success in the oil business allowed him to retire in his early 30s. He's given six-figure sums to charity and made contributions well over that amount to Republican candidates, including a single, $100,000 donation to the Donald Trump Victory PAC in 2016. He also owns a massive two-story yacht, called The Boardroom, which former employees estimate was a million-dollar purchase.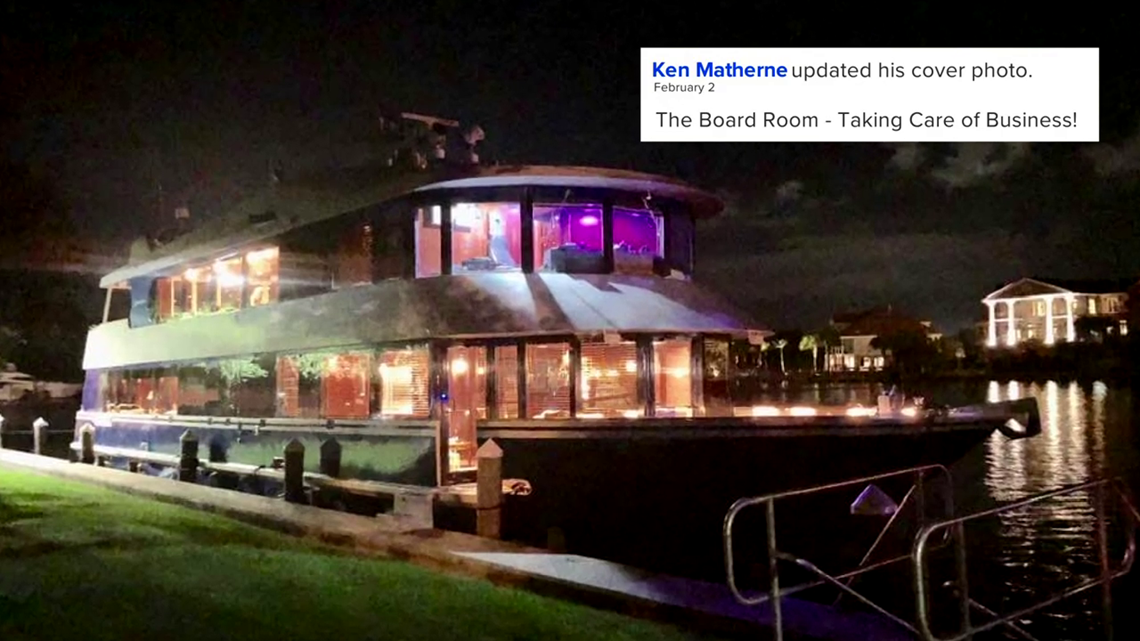 Global Resources rents the land, the animals and equipment to the nonprofit, according to former employees and a recent Times-Picayune article about the park. But Matherne is listed as the property owner in property tax records.
Rent and contracts make up the largest expense for the foundation, according to the tax form, at $1.2 million in 2017. The next biggest category listed is for employee salaries, at $682,000.
Matherne has declined requests for an interview and, in a brief phone conversation, did not answer any questions about the financial arrangements. Jimmy Zamin, the newly hired general manager of Global Wildlife, said he is not familiar with the park's finances.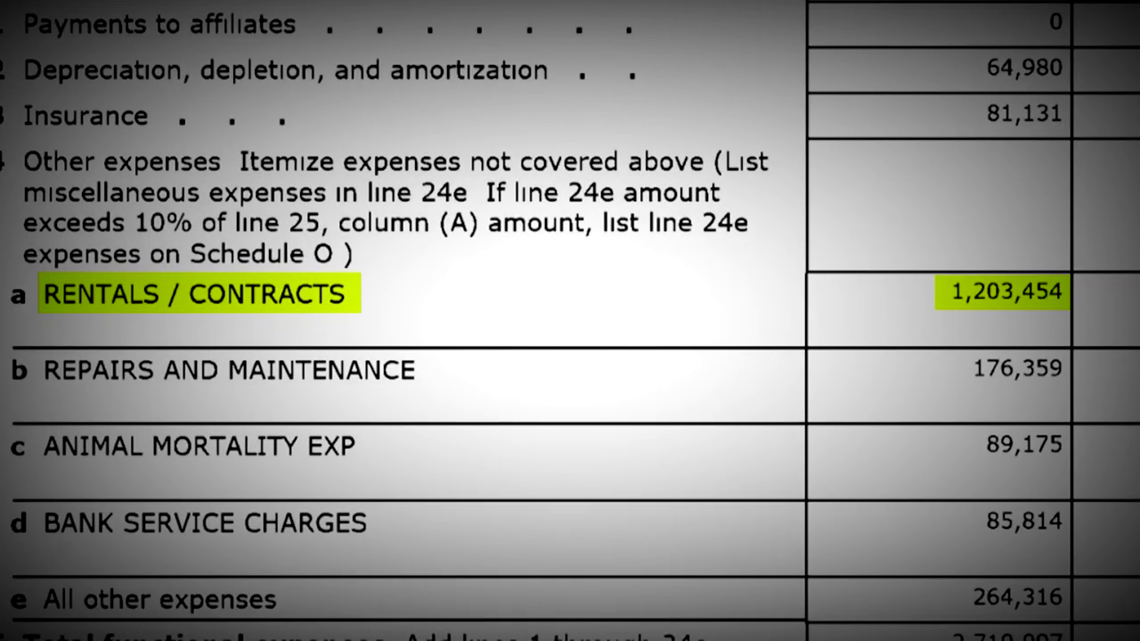 But the lines between Global Wildlife and Global Resources are blurry. The for-profit company's Facebook page is almost exclusively devoted to information about the wildlife park. Matherne is the only officer listed for Global Resources with the Louisiana Secretary of State, and is also listed as the agent. The address for Global Resources is the same as for the park.
Tax rules don't flat-out forbid charities from doing business with directors or other nonprofit officials, but there are tight restrictions on the ability of private individuals to benefit from charities, according to Khrista McCarden, a Tulane law professor who specializes in non-profit tax law.
The rental of the land and animals must be set at a fair market value to be within the rules, she said, and a charity is required to have a record justifying the rental payment being charged.
"That really raises what is known as (an) excess benefit transaction issue," McCarden said. "We can't have a situation where a director or an officer is receiving an excessive benefit from doing business with a charity."
Max Stephenson Jr., director of the Institute for Policy and Governance at Virginia Tech University, said that he would never recommend the rental arrangement because nonprofits should avoid the appearance of a conflict of interest and what's known as a private inurement, or benefit.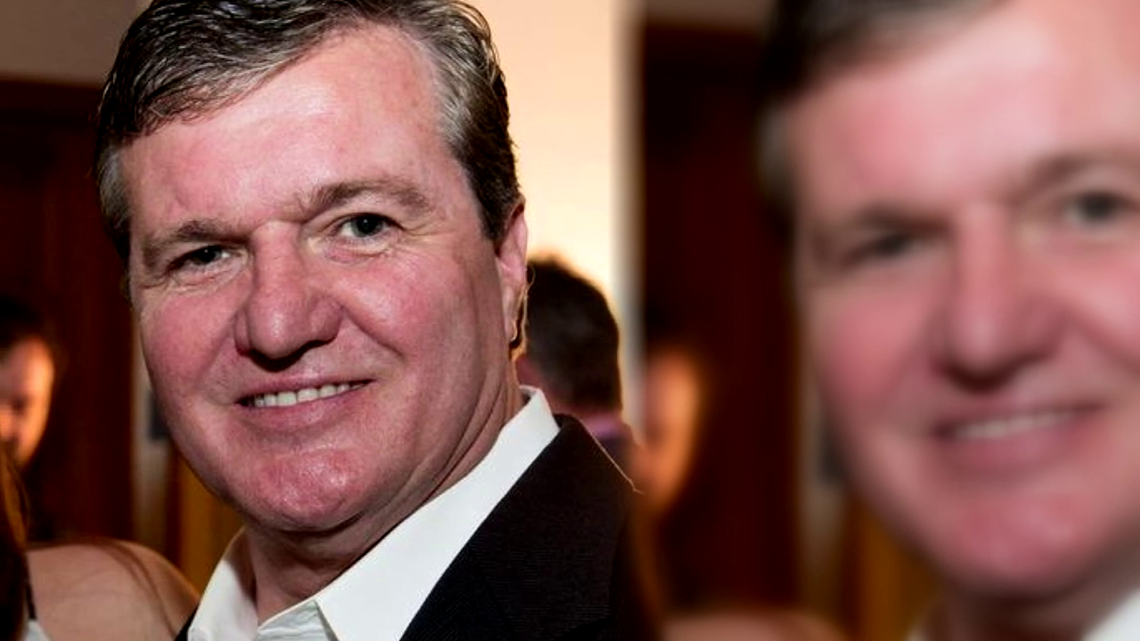 "His (Matherne's) interest and that of the nonprofit's board should be insuring that no appearance of concerns of any kind arise concerning the issue of potentially self-dealing – whether it exists empirically or not," Stephenson said. "This situation does not pass that test in my view."
Global Wildlife's revenue isn't limited to what it brings in from visitors and memberships. The non-profit also sells animals, and while the employee manual instructs workers to say that they are sold and traded to zoos, former workers say that the animals – mostly deer – actually are sold to hunting camps.
"They don't want anyone to know that they're making this extra money by selling these large stock animals to hunting-fishing camps," Ellzey said.
Ex-employees Brad Nethery described the process of tranquilizing deer and then putting them in a trailer. "We would catch 20, 30 fallow deer at a time and put them in a trailer and bring them to their spot, and they were hunted," Nethery said.
While the tax forms don't detail Global Wildlife's $1.5 million in
"inventory" sales, a March 1 U.S. Department of Agriculture report found that two deer were shot and killed by two members of the animal care staff "for sport."
"The incident occurred while handling a small herd of various hoofstock for a sale," the report states.
Another potential conflict is raised by Matherne's living arrangements.
According to government records and more than a dozen ex-employees spanning 20 years, Matherne lives on a large house on the Global Wildlife property, known as The Bungalows. He has a homestead exemption on the house, and tax records show it is valued at $430,000. The home is also listed as Matherne's domicile for his voter registration.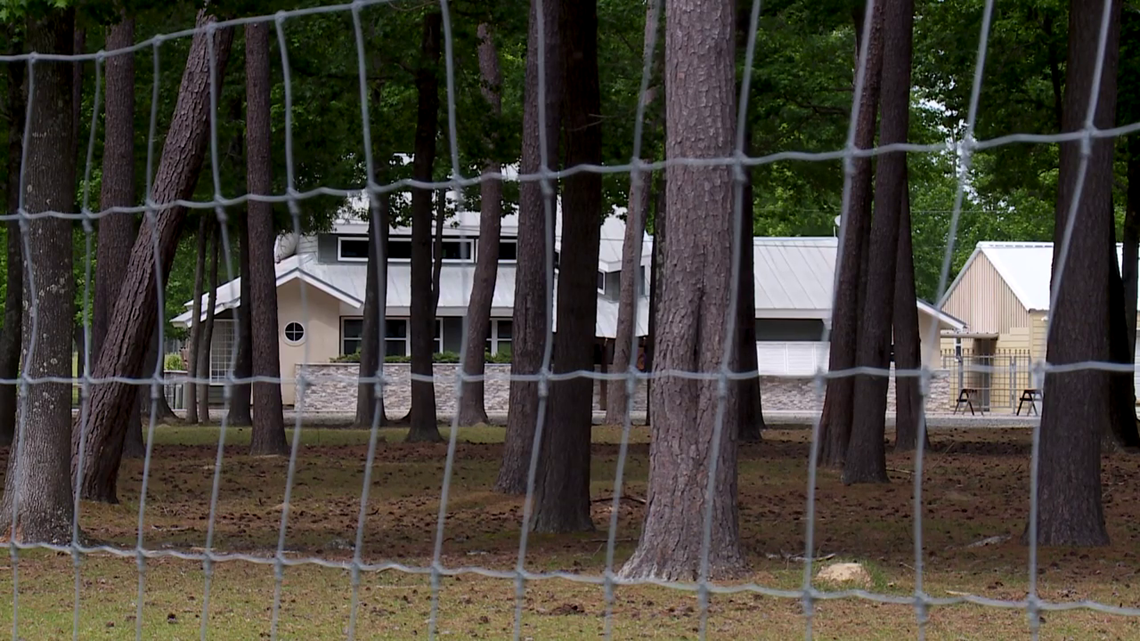 But in the Global Wildlife employee manual, workers were instructed to say that the bungalows were for "visiting directors, media, corporate sponsors and VIP guests."
"We were supposed to remain completely hush that there was anyone that lived there on the facility or that anyone profited from the facility," former employee Russell Ellzey said.
Another former worker, Corissa Gioia, described the living arrangements as "one of the top 10 things of what not to say when you're trained."
"He lives at the Bungalows. That is his residence. We're to deny that until we're blue in the face," Ellzey said.
McCarden said she consider his living on the property to be problematic.
Experts were most emphatic on the issue of using nonprofit funds for living expenses, which McCarden said would raise the "inurement red flag."
Former employees said they were routinely sent to buy things like wine, food and other personal items for Matherne using the Global Wildlife credit card.
"I've had to personally go grocery shopping, on the clock...with Global Wildlife's credit card and then bring the groceries back to the bungalows for him, Gioia said.
McCarden said any type of purchase that doesn't relate to advancing the charitable purpose violates the rule against benefiting a private individual.
Stephenson said it would be a problem even if Matherne reimbursed the nonprofit every month.
"It is an apparent misuse and breach of fiduciary trust and use of resources that simply should not occur," he said.
It's not clear that the nonprofit's board – which would typically review agreements to police any conflicts of interest – is exercising any real oversight.
Penny Dastugue, the former chairwoman of the state Board of Elementary and Secondary Education and Matherne's sister, is listed as one of six board members on the 2017 tax form. Dastugue recalled her brother asking her to be on the board more than two decades ago, but said she had never been invited to or attended a board meeting.
"We have never met as a board in those 20-plus years," Dastugue said. "I personally don't have any input into or knowledge of any of the financial arrangements between my brother and Global Wildlife Foundation. I've never seen a lease, never seen a partnership agreement. I've never had access to any of that."
"My knowledge of Global Wildlife is as visitor – that's about it," she said, adding that she typically visits that park in a social capacity several times a year.
Global Wildlife's tax forms show that the non-profit is sitting on more than $4.2 million in assets, but there's little in the form to show how that is going back to the animals. There was only $15,000 listed in the 2016 form for animal care and supplies and $168 for veterinary care. The most recent form does not break down those expenses.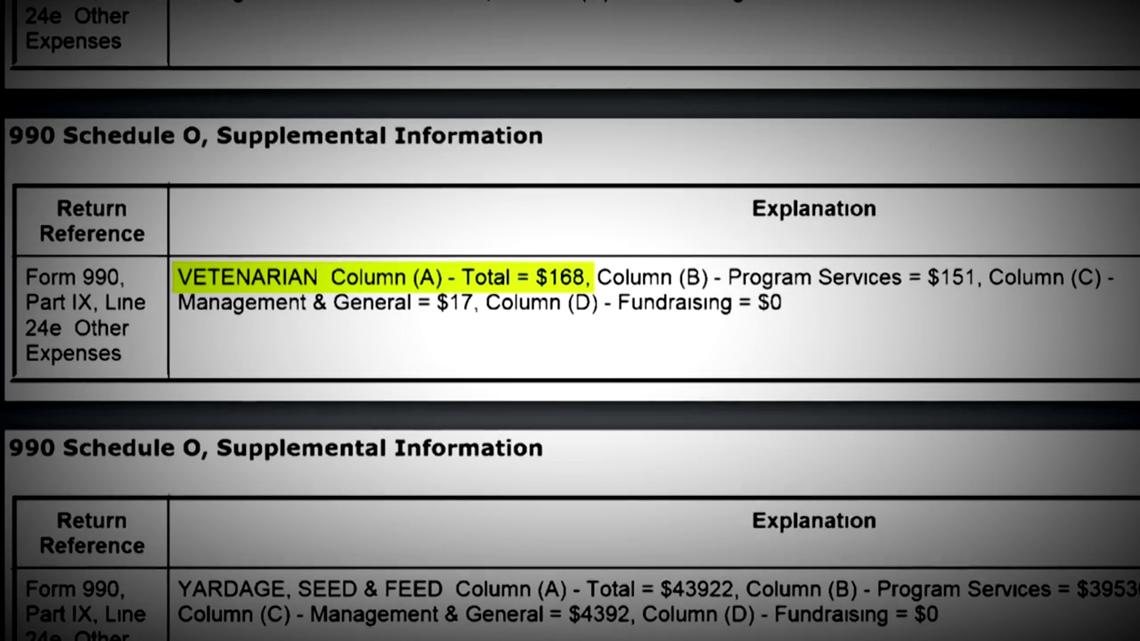 Of the $4.2 million listed in assets, more than $3.6 million of that is stockpiled in cash, according to Global Wildlife's tax forms.
But even with the cash reserves, and relatively little paid in animal feed, medical expenses, or safety improvements, Matherne launched an online fundraiser in October 2017. A Facebook post by Matherne states, "I'm raising money for Global Wildlife Foundation. Every little bit helps. This cause means a lot to me, and I believe that we can make a difference together."
A couple of months later, in 2018, Matherne launched another fundraiser, which he called "Ken's Birthday Fundraiser for Global Wildlife Foundation."
Both of the efforts show that they easily raised the stated $1,000 goal. But when some people raised questions about the fundraisers, including an observation that Matherne posted about his trip to a luxury spa resort in Texas around the same time, another message appeared under Matherne's page: "Sorry – this was a total joke – playing with Facebook & friends."
Education – about wildlife, conservation and endangered species – is the charity's stated purpose. On the tax form, Global Wildlife says free lesson plans for teachers are available on the non-profit's website. But none appear there. The only programs listed under the education tab cost an extra $5 per person – on top the entry fee.
"This isn't about conservation or education," Ellzey said. "The conservation wasn't there. The love wasn't there. It had become a money machine."
---
Part three of the three-part 'Global Wildlife: Paradise Lost?' investigation airs Tuesday, May 21 on WWL-TV.
WWL-TV Reporter Mike Perlstein can be reached at mperlstein@wwltv.com; Follow him on Twitter at @MikePerlstein