Move over UCF, Tulane has its own "National Championship" to celebrate.
Tulane's current students may be too young to remember, but the University's football team went 12-0 in 1998, proof that NOBODY could beat them, right?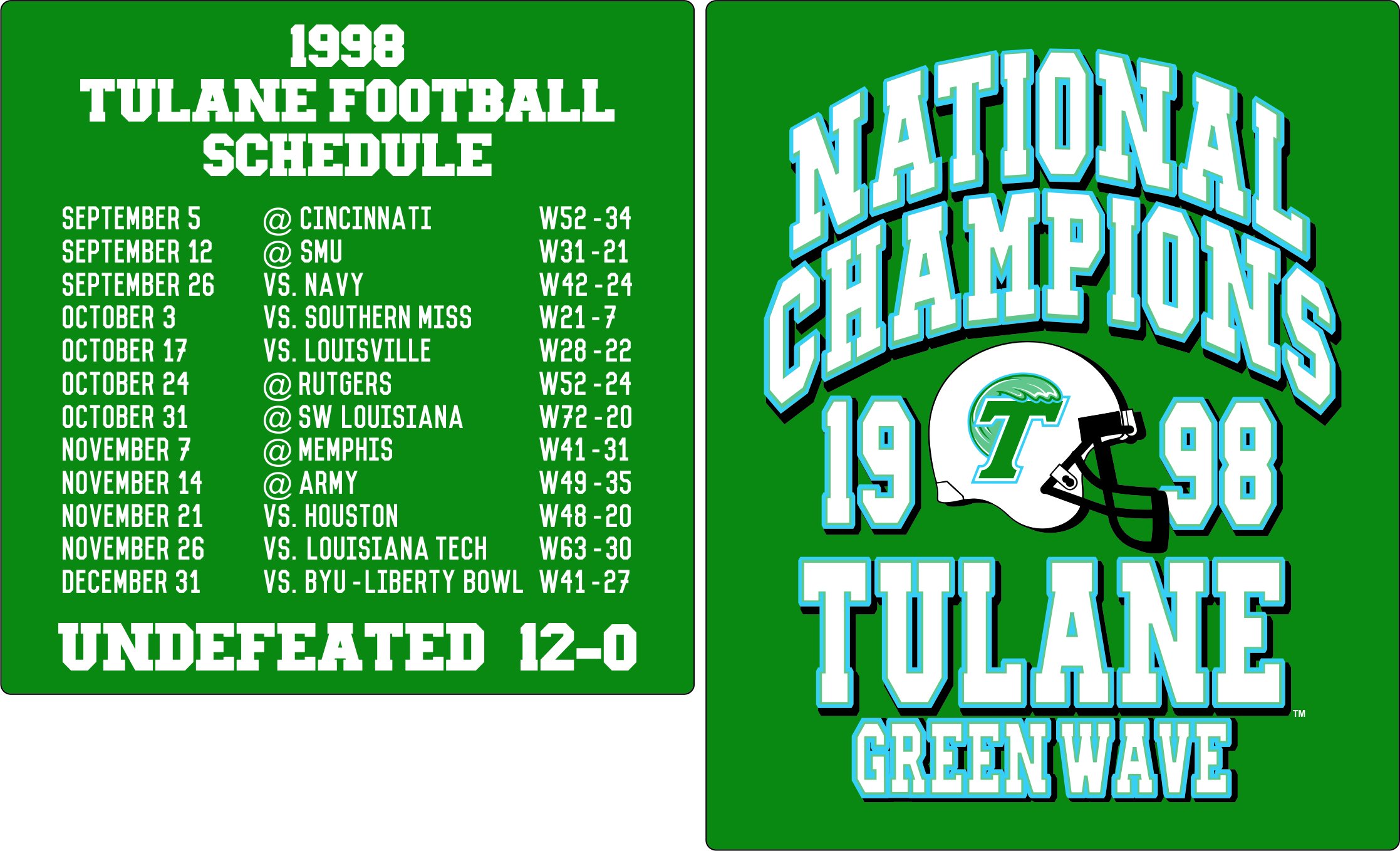 Well, that's the standard the University of Central Florida is holding themselves to this year, so Campus Connection though, why not celebrate ourselves?
"If they're going to claim themselves as national champions, we can posthumously claim ourselves as national champions," owner Dave Cariello said.
Cariello, a Tulane alumnus, created the tongue-in-cheek shirt after getting permission from the university. So far, the response from customers has been bigger than expected.
"I thought they'd be pretty popular, but they've been more popular than I expected," Cariello said.
Demand has been so high that Cariello put the shirts up for presale, so that customers can guarantee they'll get one.
Meanwhile, in Orlando, the University of Central Florida plans to hang a championship banner for their 13-0 season and pay $325,000 in bonuses to the team's coaches and staff.