COVINGTON, La. — An arrest has been made in the Covington double homicide that shocked a community.

Antonio Donde Tyson was taken into custody Monday afternoon and booked with two counts of first-degree murder, two counts of second-degree kidnapping, two counts of obstruction, one count of resisting an officer and one count of possession of stolen things.
The arrest comes after two severely burned bodies were found Monday behind a glass company's building in downtown Covington.
Father Daniel Brouillette confirmed to WWL-TV that retired Priest Otis Young and Pastoral Associate Ruth Prats have not been seen since Sunday. He said that he is "unsettled and staying prayerful" about the situation as he awaits the identification of the bodies.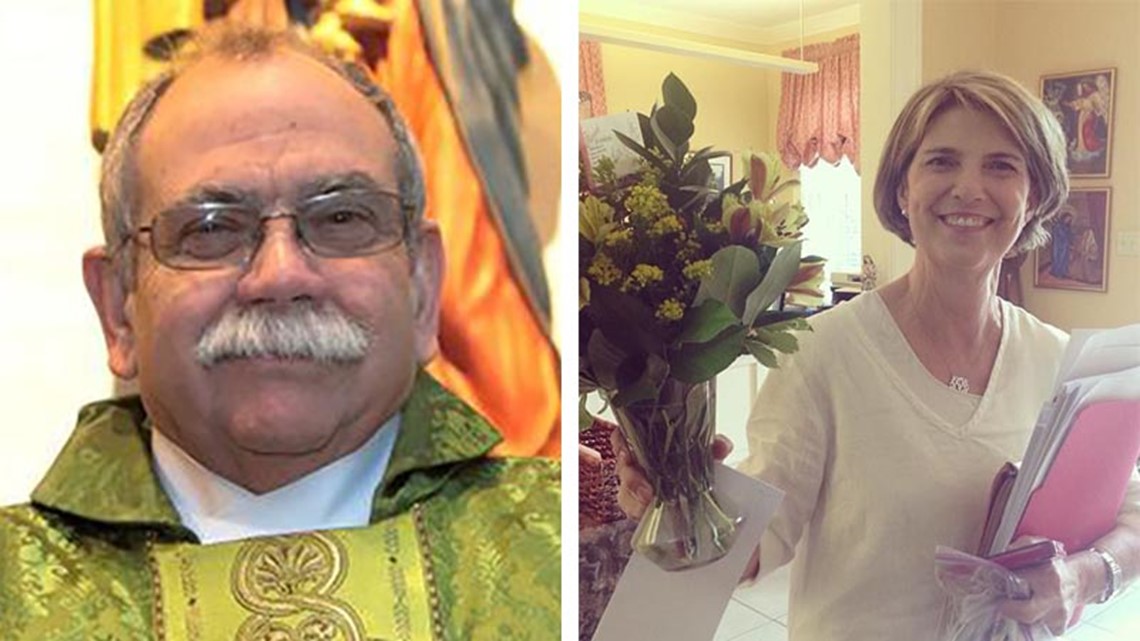 The news comes as Covington Police investigate the deaths of two as yet unidentified people. The bodies, burned beyond recognition, were discovered outside behind the Dependable Glass building by the owner of the company. WWL-TV's Erika Ferrando said that the owner told her that he got to work at 5 a.m. and when he opened the back door, he saw two bodies badly burned and called 911.
St. Peter Church held a prayer vigil Monday afternoon in response to the double killing.
Photo: Antonio Donde Tyson

Father Young retired from St. Peter after 10 years this past July due to health issues that included a stroke and heart surgery.
"There is an appointed time for everything," said Father Young in a letter to parishioners in November 2021, announcing his retirement, effective July 1, 2022.
St. Scholastica Academy and St. Peter School in Covington were releasing students from class early due to the proximity to the scene and police investigation activity, according to the Archdiocese.
"Our hearts have been shattered by this unfathomable crime," said Parish President Mike Cooper in a social media post. "We stand behind the Covington Police Department and St. Tammany Parish Sheriffs Office as they investigate this heinous action. Please join me in praying for the families and friends of the victims and the entire Covington community."
► Get breaking news from your neighborhood delivered directly to you by downloading the new FREE WWL-TV News app now in the IOS App Store or Google Play.