On Sept. 14, 2017, Stephen and Rae Ann Gruver experienced the worst day of their lives. They got a call telling them their oldest son, 18-year-old Max Gruver, a freshman at LSU, was dead.
"I was about to leave work when my phone rang," Rae Ann Gruver said. "It was a Baton Rouge number and I answered it and it ended up being the hospital."
"It was the worst thing to happen in my life," Stephen Gruver said. "I can't imagine anything worse."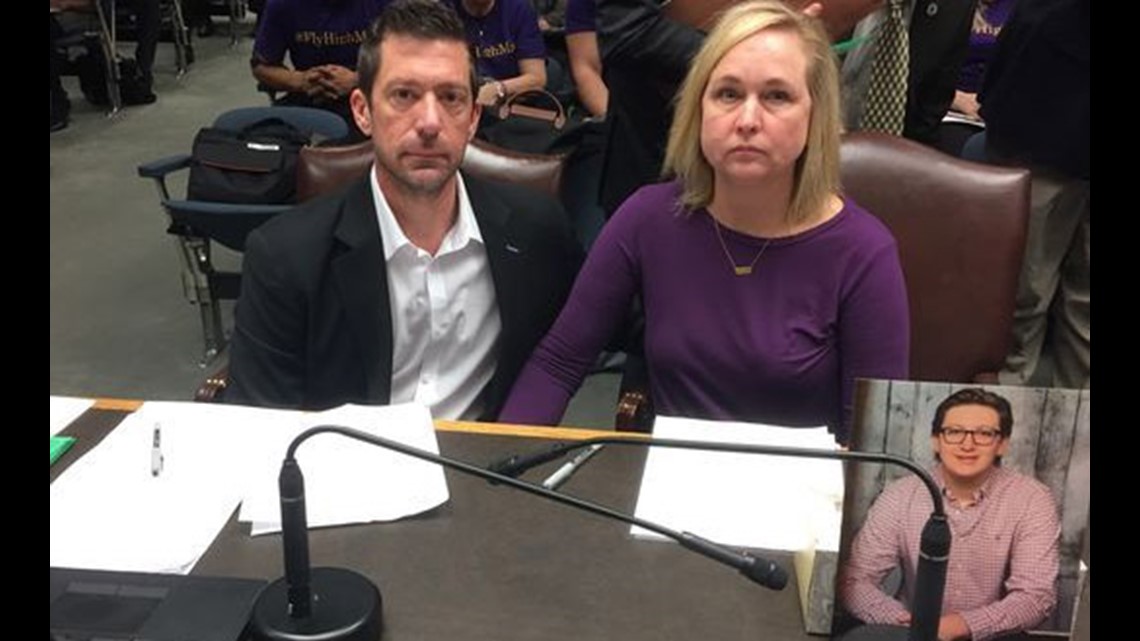 As the days went on, more details emerged about their son's last night. According to authorities, Gruver was forced to participate in a hazing trivia game while pledging to the Phi Delta Theta. During the trivia game, which members called "bible study," pledges were forced to recite the Greek alphabet and answer questions about the fraternity.
But if they answered wrong, they were forced to drink high proof alcohol. According to the arrest affidavit, one pledge stated that Gruver was forced to take 10-12 shots of 190-proof diesel, while the rest of the pledges only took between 3-4 shots.
Gruver's autopsy revealed his blood alcohol level was at 0.495. Alcohol and drug abuse experts tell us that a BAC of 0.4 can kill you.
Since Gruver's death, Louisiana has changed its laws surrounding hazing. If someone dies or is seriously injured while being hazed, the "Max Gruver Act" creates felony charges with a penalty of up to 5 years in prison. Other penalties for hazing include up to 6 months in prison. Organizations that knowingly allow hazing can face up to a $10,000 fine and be banned.
Meghan Kee can be reached at mkee@wwltv.com