NEW ORLEANS -- Edward Patterson had been locked up inside the Orleans Justice Center for nearly three years, waiting to go to trial on an attempted murder charge. Besides being an inmate, he was a husband, a father, and when he died last week, a 28-year-old man who left behind a trail of grief and unanswered questions.
"It's been hard. For the last couple of days, it's been outrageous to know my son died in the jail," said his father, Edward Lee Wilson.
The Orleans Parish Sheriff's Office said Patterson had no signs of trauma or injury, and that his death remains under investigation.
Patterson's family said they have yet to be contacted by the sheriff. But using information from other sources, including inmates, they have pieced together a troubling picture of a death that could they believe could have – and should have – been prevented.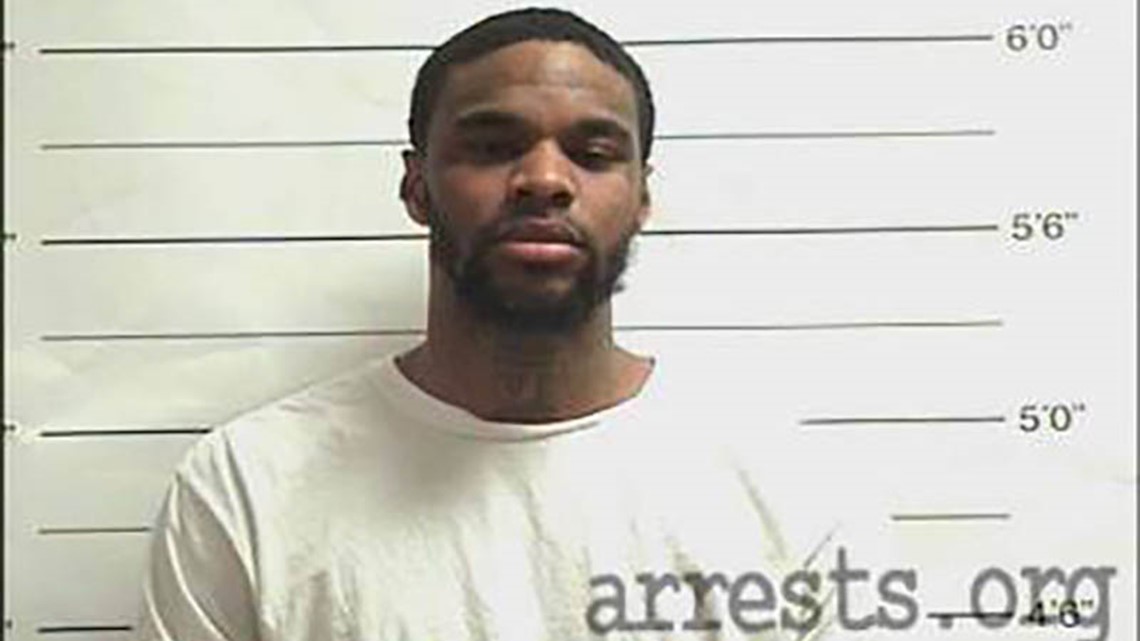 The first red flag came on Dec. 1 with a call from an inmate that Patterson was unresponsive on the floor of a jail cell floor for an alarming length of time before he got help.
"That hurt me the most, knowing my son was laying on the floor for 45 minutes. It's sad," Wilson said.
Stunned by the information, the family went to the jail for answers.
"We reached out to them," Wilson said. "Got the door slammed in my face, saying get an attorney. You want to talk, get an attorney."
The family did just that, and with his help, they found Patterson at University Medical Center on life support.
Attorney Eric Santana said the sheriff's office offered no explanation.
"It's been difficult getting information from proper authorities. We've actually had to be proactive in that regard," Santana said.
Santana said deeper concerns quickly came to light.
"The family actually had a chance to visit Mr. Patterson while he was in ICU at the hospital and they noticed a medical band," he said.
On that medical bracelet was the admission date of Nov. 29th, revealing that Patterson had been treated and released from the same hospital two days before his final collapse.
Multiple sources who spoke to the family and WWL-TV said there has been rampant drug use in the area where Patterson was being held.
"We think, and we've heard that there were some drugs found, potentially fentanyl and synthetic marijuana," Santana said.
Contraband, especially illegal drugs, has been a persistent problem at the jail. Some inmates have overdosed, even died, despite the jail being under a federal consent decree to improve its dismal track record of medical and security problems.
Just two weeks ago, a man was arrested trying to bring contraband into the jail by scaling a concrete fence near a recreation yard. Police said they recovered heroin, cocaine and marijuana from rubber gloves discarded by the suspect as he tried to flee.
Patterson's family said that as they prepared to take him off life support at the hospital, they noticed another disturbing clue: on Patterson's fingers were burn marks, a tell-tale clue of drug use in a lock-up where inmates are not supposed to have access to anything that could spark a fire.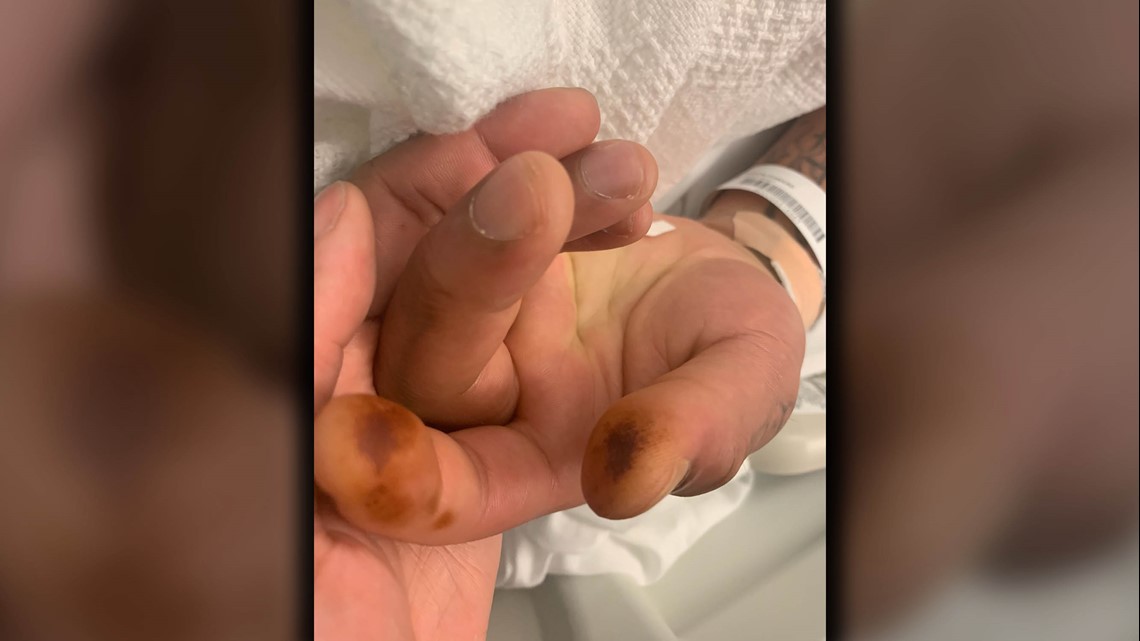 "They need to get a handle on it ASAP because that's a prison," Wilson said. "It's supposed to be for detox, not for drugs to be in there."
Even worse in Patterson's case, the family found out that he was on a mental health tier, an area that is supposed to be constantly monitored by guards.
"Mr. Patterson told his mom he was, in fact, on suicide watch," Santana said.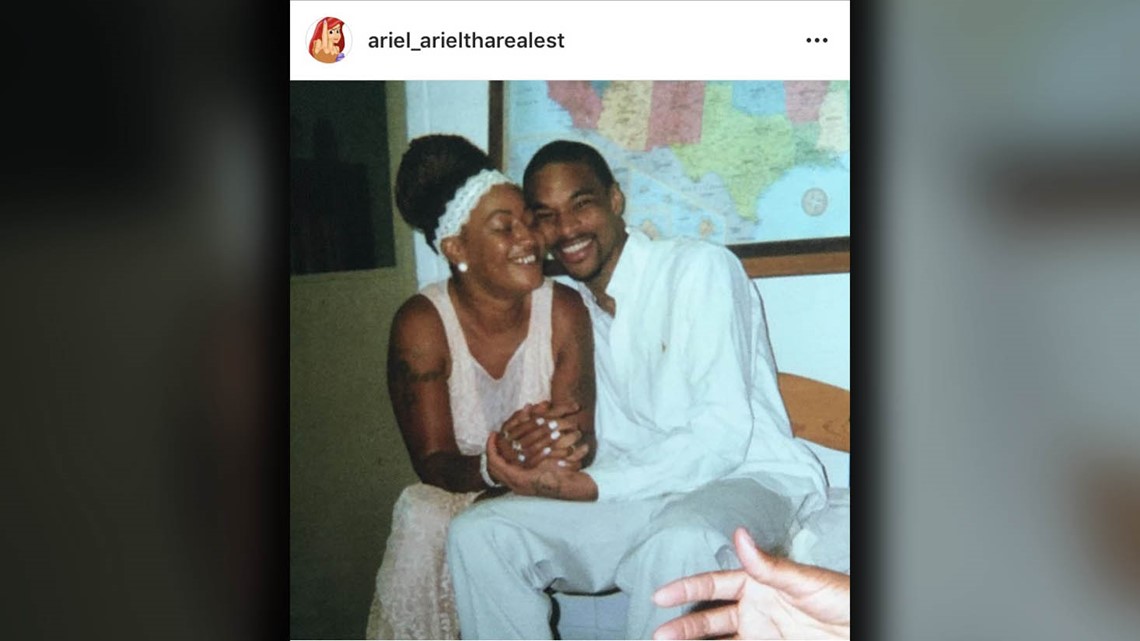 Alicia Patterson, the inmate's mother, was the last family member to visit him in the jail. It was on Nov. 28, one day before his first trip to the hospital.
What she saw was ominous.
"When I last visited him on Wednesday, the 28th, he couldn't even hold a decent conversation," she said. "He couldn't hold his head up. He couldn't even look me in my eyes."
A few days later, her worst fears became a reality.
"Everybody's hurt. Everybody's hurting. Because I just don't feel it's right," she said.
Now a family is not only grieving a loved one's death, but demanding to know how it could have happened.
"I'm still in the dark with no answers. I want answers and I want justice for my son," Patterson said. "And I'm going to get it."
The sheriff's office declined to address any of the family's findings or concerns, stating that Patterson's death remains under investigation.
The coroner's office said the FBI and an Orleans Parish Jail monitor were alerted about the death and the office is now waiting on toxicology results before determining an official cause of death.