GRETNA - A family is a bit closer to justice seven decades after a case of police brutality dating back to 1948.
It was a story that remained largely untold for years, but one group is helping bring to the light what exactly happened on that day in late February.
As Roy Brooks Jr. walked through the city of Gretna recently, he pointed out what has changed over the years but one thing remains the same - the overwhelming emotions that come flooding back when he sees the unassuming street where his grandfather was killed.
"He just dies right there. Nobody did anything about it," Roy said. "I was never able to say grandpa. I was never able to say grandfather."
It was Feb. 27, 1948, eight years before Roy was born. His grandfather, Royal Brooks, a union worker, was getting on a bus. A white woman in front of him put her 5 cents in only to realize she was on the wrong bus.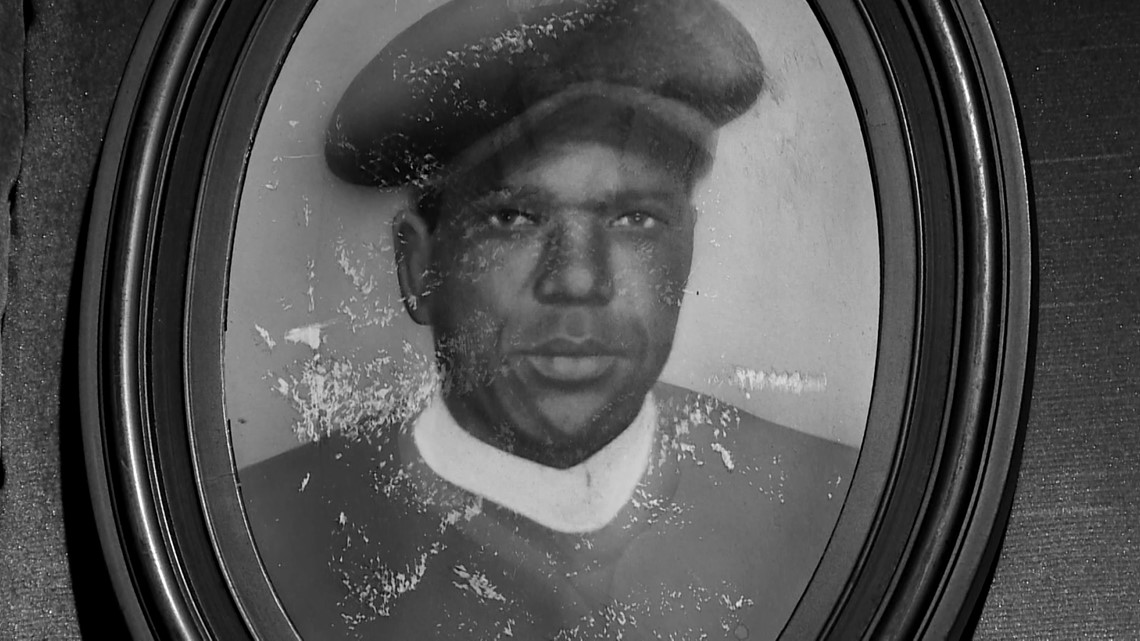 "He gave her his nickel to go ride on another bus. The bus driver didn't like that very much. You got to remember this was 1948," Roy said.
According to Roy, that's when Gretna Police were called. Patrol officer Alvin Bladsacker arrived a short time later. Witnesses say, he ordered the unarmed 44-year old off the bus and walked him at gunpoint down the street to the courthouse grounds, which is now the Post Office on Huey P. Long Ave, and shot him twice in the back.
"My father was able to make it the scene of the crime before the ambulance was able to pick him up and bring him to hospital so he died in my father's arms," Roy said.
The case did eventually go to trial. According to a Times-Picayune article dated Tuesday, June 28, 1949, the defense argued Royal hit the policeman and appeared to be reaching for a weapon. The trial lasted two hours. Deliberations were only seven minutes before the all-white, all-male jury acquitted Bladsacker.
"He went back to work, you know his daily life and everything else with his family and all. My family had to bury my grandfather," Roy said.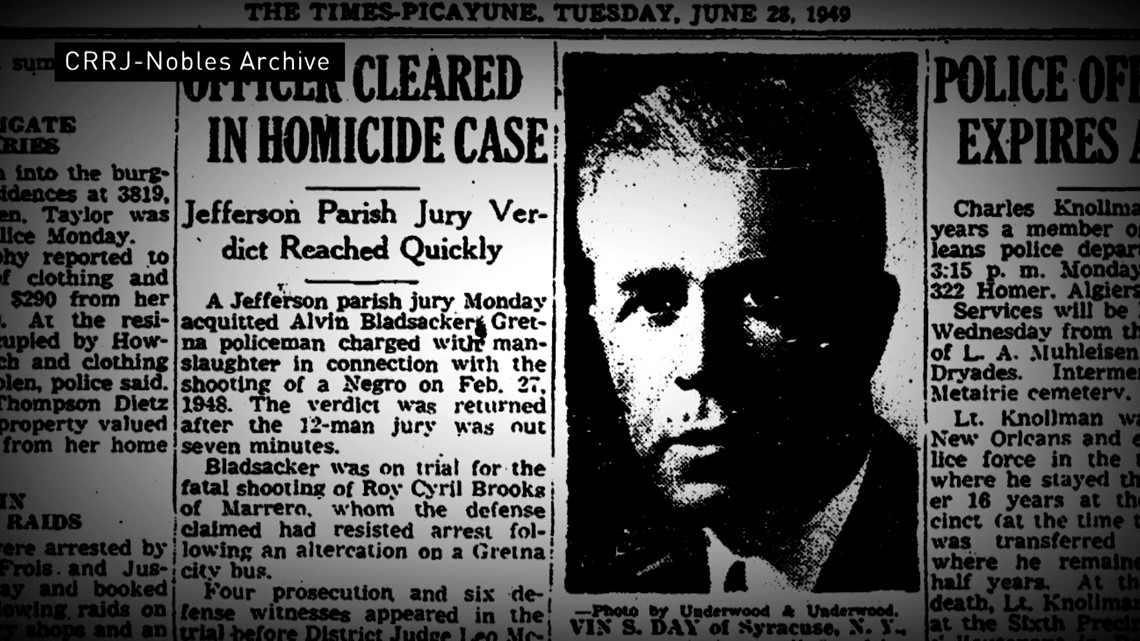 Though there were pleas to the Attorney General and letters to President Harry Truman, the story seemed destined to fade into history and likely would have had it not been for one photo. It was published by the Louisiana Weekly on March 6, 1948 showing Royal next to his son, Roy Brooks Sr., as he died.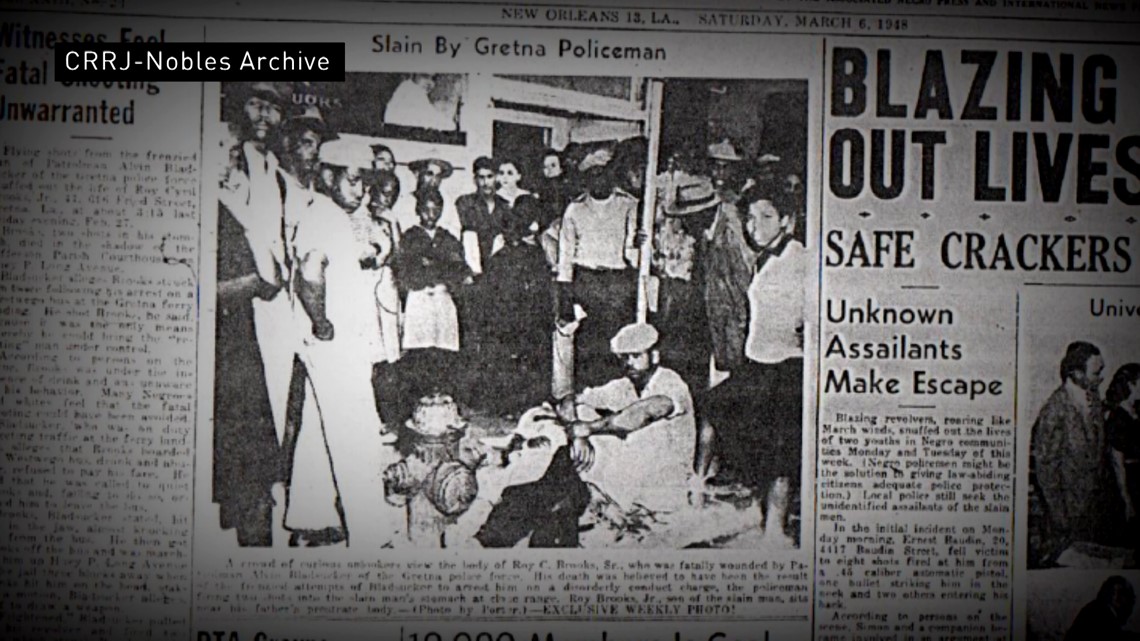 It was a picture that almost never made it to print. According to a story published in the Centennial Review in April of 1968, the photographer handed the camera plate to a friend only seconds before Gretna Police smashed the camera. The article with the picture was discovered in 2015 by the Civil Rights and Restorative Justice Project from Northeastern University in Boston, a group of law students, lawyers and professors aimed at preserving the history and righting the wrongs of the civil rights era.
"We picked up the Royal Brooks case from Gretna in 2015 and we began investigating based on an article in the Louisiana Weekly," said the group's founder, Margaret Burnham.
Along with the photo, the group was able to gather a considerable amount of other evidence. Things like NAACP and court records, Royal's death certificate and other newspaper articles but most notably, since it happened in broad daylight, there were witness accounts, including at least four who testified against the policeman saying Royal posed no threat, according to the Times-Picayune.
"There were many witnesses who observed the police behavior and who observed Royal Brooks' behavior, our account comes from the accounts of these witnesses," Burnham said.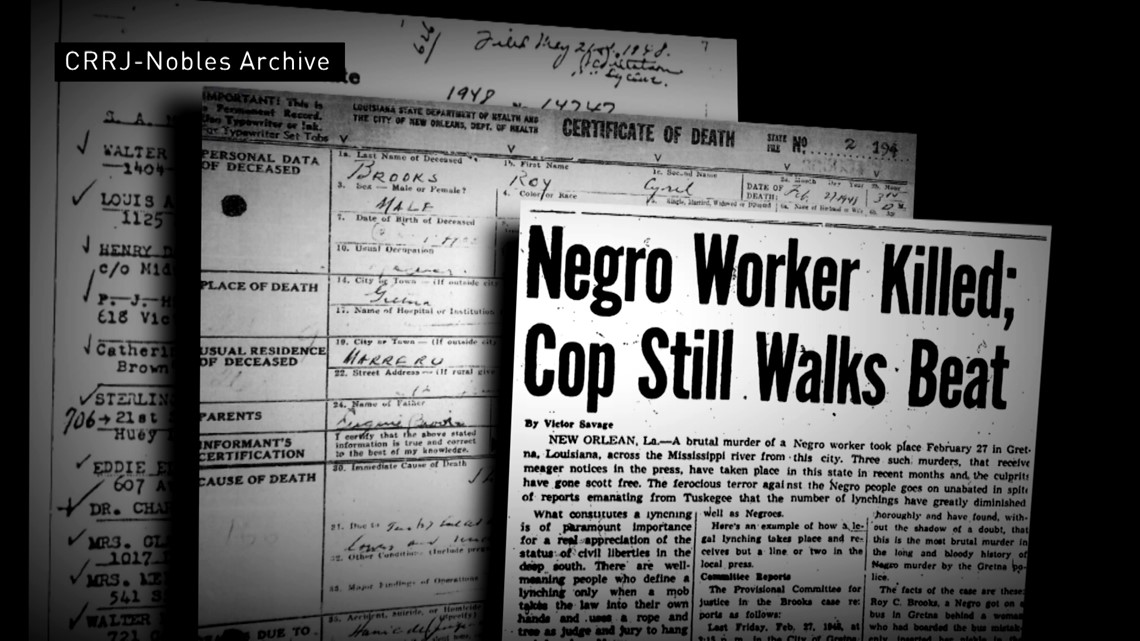 After years of work, the CRRJP eventually showed the case to the city of Gretna. Mayor Belinda Constant said she was deeply saddened by the report. She is expected to acknowledge the injustices during a ceremony at the Mt. Pilgrim Baptist Church in Harvey on Saturday, April 28. Roy says it's a step but a small one.
"To me, I think everything is pretty much the same. You are afraid to do anything because the cops are going to stop you. Even if you get a traffic ticket they come up on you in two or three cars like it's a homicide," Roy said. "It's embarrassing."
We attempted to ask Gretna police about the case and if they have any plans to apologize or offer any type of monetary accommodations to the family. They never returned our calls.
Professor Burnham says though police brutality is still a very real thing, the work made on the Royal case is an important move forward.
"If we are understand our current reality we have to understand this very difficult and unfortunate yet very real history" Burnham said.
Though Roy thinks so much more work needs to be done, he is pleased people will finally know what really happened in late February seven decades ago. It's not clear if there is an official apology coming but it's something he would like to hear.
"For me it would be a little closure," Roy said. "I think that would be taking the responsibility for the actions that were taken back in the day."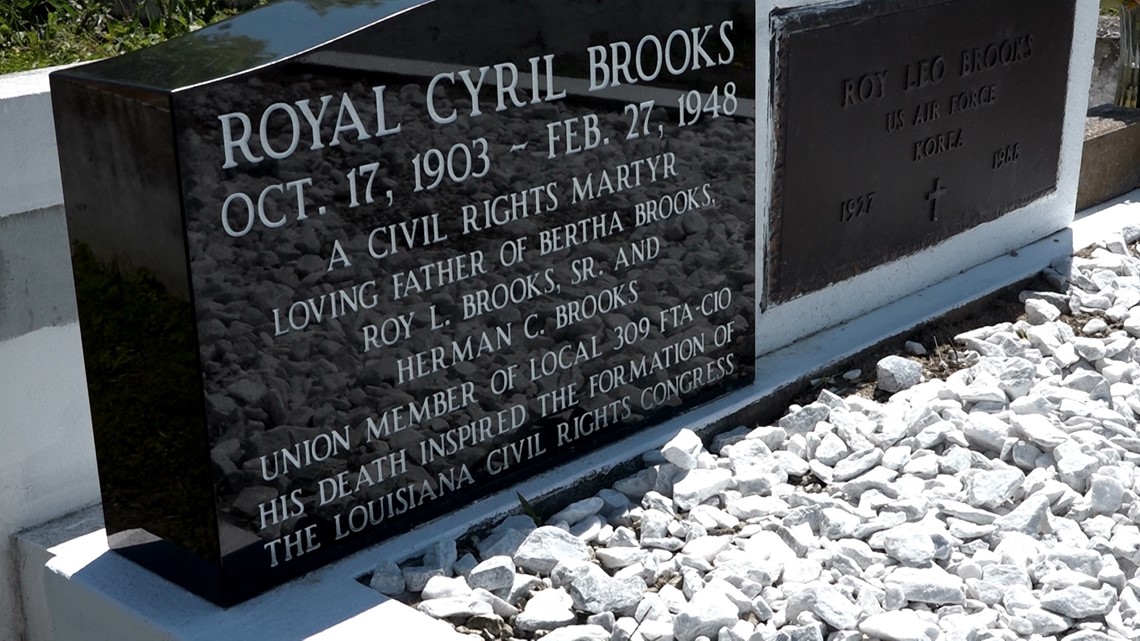 The Civil Rights and Restorative Justice project organized the event planned for Saturday, April 28. It's open to the public. They plan to commemorate the life and legacy of Royal Brooks and honor the Louisiana Weekly, whose photo helped sparked the investigation. The group also secured a new head stone for Royal. It's in Gretna next to his son's grave.