GRETNA, La. - A 25-year-old woman was strolling her young son with a man who had a previous history of beating her when at some time he took out a knife and fatally stabbed her 29 times in the "torso, head and face area," according to Gretna Police Operations Commander Russell Lloyd.
Traniel Gray died of her injuries. Her young son was able to climb out of his stroller and was found crying near his mother's body, according to police.
Story continues under video
The man accused of the crime - 41-year-old Damone Ussin - is said to have had a 'dating' relationship with the victim. Lloyd said he was not the father of the child.
Wakesha Gray, the sister of the victim, returned to the scene of the crime Friday, but had a hard time containing her emotions.
"I don't know what to say - I don't know what to say," she muttered. "He didn't have to do this. He didn't have to stab her so many times. He didn't have to kill her. She walked away from him and he ran behind her."
Due to an investigation of a previous incident involving Gray, Ussin had a restraining order against him by Gray, according to the police.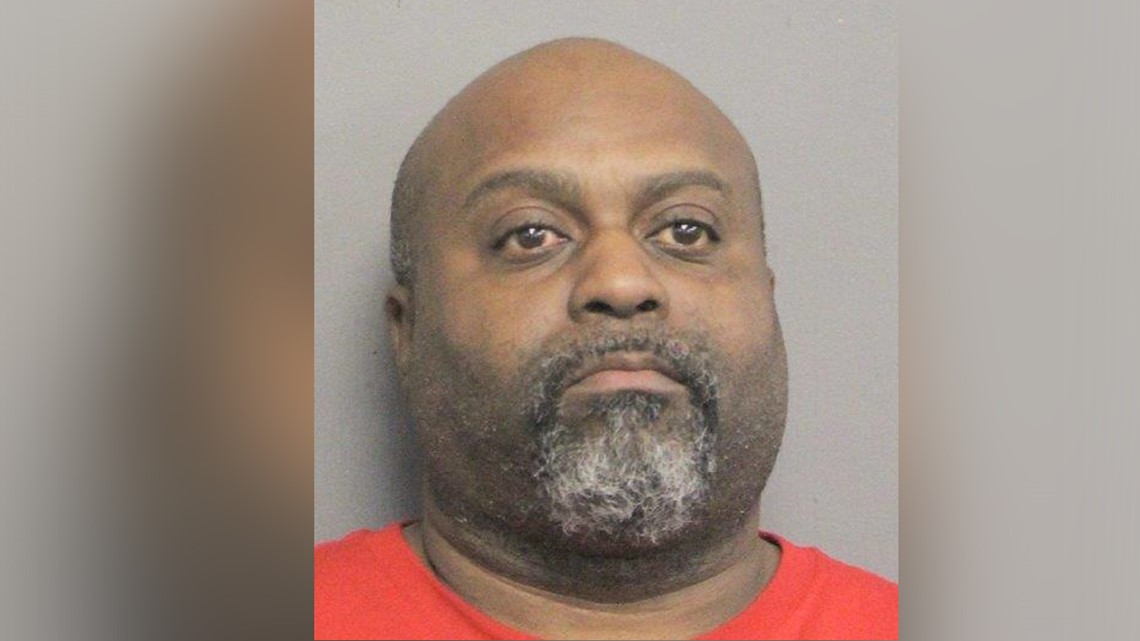 The incident occurred around 5 a.m. in the 1200 block of Amelia Street.
"It was very gruesome," said Lloyd.
The Department of Family Services is currently caring for the child.
Police said they identified Ussin as a suspect from interviews and crime cameras nearby.
Ussin was arrested on second-degree murder counts in the 800 block of 5th Street in Harvey around 11 p.m. Thursday.
Ussin has previous arrests for aggravated battery, several narcotics violations, several simple battery charges and numerous other misdemeanors.
The Metro Center for Community Advocacy provides services and group support to domestic violence survivors. In Louisiana, they know, domestic abuse is a serious problem.
"It's a high amount, compared to other states," Young said.
Last year, a report released by the Violence Policy Center showed Louisiana ranked 3rd in the nation for men murdering women.
The Governor signed several bills this year expanding domestic violence laws. Still, advocates sasy they need stronger protection.
"I think we need more shelter space. We need more help for women who want to set up residence to have access to affordable housing, because even if they were working and sharing expenses with a partner, it's hard to live on one salary if they decide to leave, especially if they have young children," Shirley Young said.
"Once you're capable of raising your hand, then that's who you are! Once you recognize that that person is capable of that, then they're going to be capable of it. Maybe that's time to start thinking about things," Vince Castillo, Legal Advocate with Metro Center for Community Advocacy said.