METAIRIE, La. -- "I just give all the glory to God," said Michelle Sochia of the abortion protest group Operation Save America. "I get goose bumps to know that not one more baby is going to be torn apart and killed, and not one more woman's life is going to be ruined."
Sochia, a longtime abortion protester, said the clinic shut down more than two weeks ago, and this week she took photographs as workers cleaned out the office.
"They are gutting the place, and as you can see, you know, yesterday we saw the ultrasound machine being thrown out, with the sticker on it with the prices," Sochia said.
Louisiana Right To Life Federation Executive Director Benjamin Clapper also said it is a good thing.
"We don't need abortion facilities in our state profiting off the destruction of human life, so any time there are less abortions happening in our society, that's a good thing," Clapper said.
Louisiana Right To Life heard it could be a temporary closure, but Clapper said they still see it as a victory.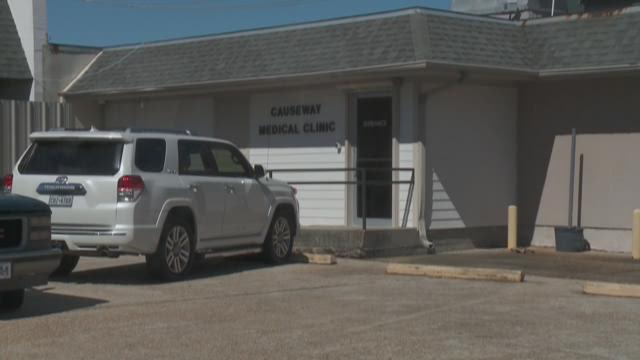 "We see progress happening as people begin to understand that the unborn child deserves the rights, and women deserve true alternatives to abortion, such as adoption," said Clapper.
The closing also impacted the one remaining abortion center in this area, the Women's Health Care Center Uptown. 
"We've seen increased volume in our patient load since they closed, and we understand they closed because their primary physician retired," said Women's Health Care Center Director Sylvia Cochran. "Nevertheless, we are able to meet the demand of the women in the New Orleans area."
Clapper said it's sad that a business would make itself somehow be the bastion of abortion in Greater New Orleans.
But Cochran said it's very important the clinics remain open. "We've been under attack for years and years," Cochran said. "You know women need these services."
Planned Parenthood has a new facility under construction on Claiborne Avenue, but the opening date is unknown.
A Planned Parenthood spokeswoman did not respond to calls from WWL-TV.