JEFFERSON PARISH, La. — A house in Metairie which caught fire on Sunday, rekindled early Monday morning forcing firefighters to return to extinguish the remaining smolder.
The home in the 600 block of Lake Avenue, caught fire Sunday evening and Jefferson Parish firefighters arrived on the scene to battle the blaze.
The homeowner, who lived in the Old Metairie home since 1972, says his wife heard the fire crackling.
"I was watching TV, and we kept hearing loud popping noises. And when my wife went to look at the back she said it was on fire. It all started in the corner and went straight up into the tree and then came over to the back of the house," the homeowner tells Eyewitness News' Meg Farris who was on the scene of the fire.
Fire crews got the fire under control and eventually extinguished it. No one was injured in the fire.
Early Monday morning the charred remains of the home reignited. Firefighters returned and put out the rekindled fire.
The Lake Avenue house fire is the fifth fire to erupt across both Jefferson and Orleans Parishes over 48 hours.
Later that evening, Jefferson Parish firefighters responded to an apartment on fire in the 4800 block of Yale Street just behind Gambino's Bakery in Metairie. No one was hurt in that fire, but a dog trapped in the burning apartment was rescued and is OK.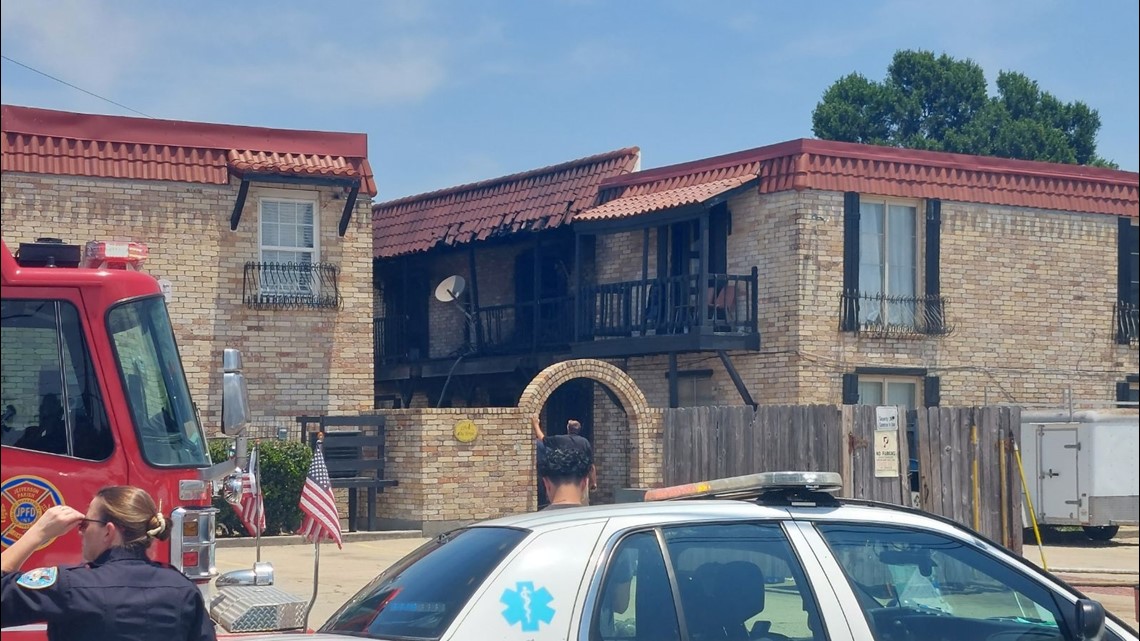 In each of those incidents, the cause of the fire remains unknown and is being investigated.
The fires continued into Monday morning.
The New Orleans Fire Department reports fire crews battled a two-alarm house fire in the 3100 block of Marais Street in the St. Claude neighborhood.
It is unclear what caused the fire or if anyone was injured.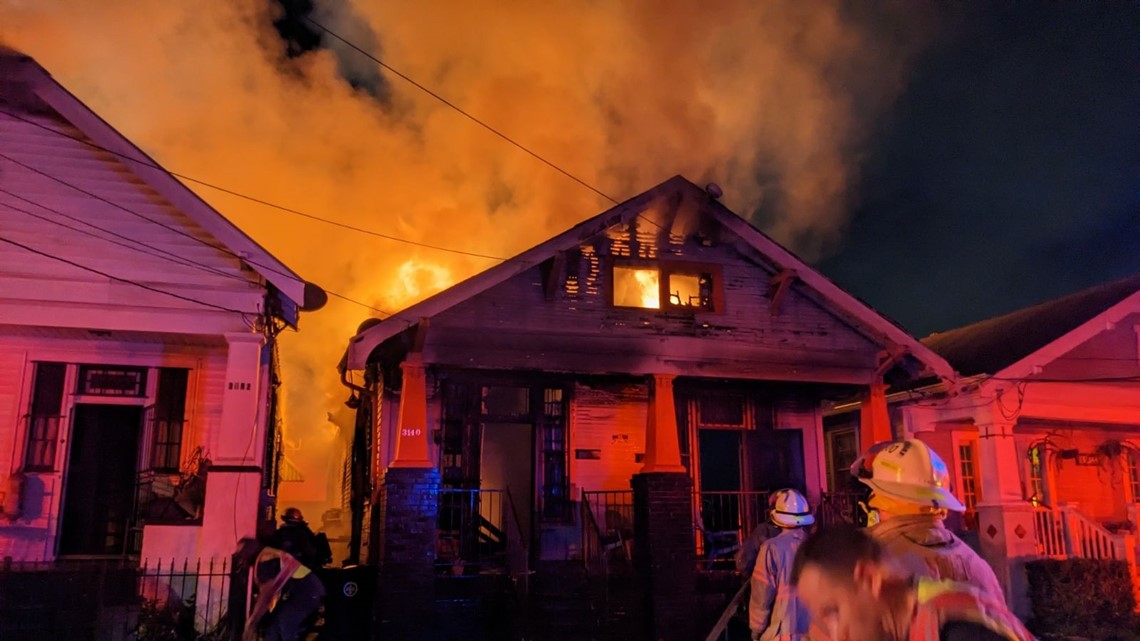 Over in Algiers Point, NOFD firefighters were on the scene of a three-alarm house fire that broke out early Monday morning.
That fire erupted at a house in the 300 block of Belleville Street at about 1:43 a.m. It's not clear how the fire started.
According to an NOFD report a woman and two of her dogs living in the duplex escaped the fire safely, unfortunately, a cat is believed to have died in the fire.
The home was completely involved in flames when firefighters struck a third alarm when the fire threatened to spread to another occupied home on the left and the Hubbell Public Library to the right of the burning house.
► Get breaking news from your neighborhood delivered directly to you by downloading the new FREE WWL-TV News app now in the IOS App Store or Google Play.