HAMMOND, La. — A Hammond man is in custody and police are looking for a second suspect in Thursday night's chaotic shooting at Southeastern Louisiana University.
In a split second, the Hammond High School graduation ceremony at the SLU University Center Hammond went from joy to panic.
Shots were fired just outside gate three, as people attending the ceremony were filing out of the auditorium.
Some of them were so scared they literally ran out of their shoes.
Penny Lepre was at the ceremony to watch her son's girlfriend receive her diploma.
"We actually crawled and we got to the ground and kind of hovered down and crawled and we lay flat next to where we thought was hopefully the safest area next to the brick wall there," Lepre said.


Hammond Police Chief Edwin Bergeron revealed at least 10 shots were fired.
He says Trent Thomas, 20, and a juvenile got into some sort of altercation, pulled guns, and started shooting at each other in the crowd.
"Right now, we're investigating possible gang affiliation of sorts," Bergeron said. "That is a sad scenario when you have people that are bringing guns to high school graduations. I think gangs are a thing. They're juveniles, a lot of them are involved in (gangs). It's something that we are actively working in this area."


SLU Police Chief Michael Beckner says Thomas was arrested just minutes after the shooting.
"One of our officers actually saw him fleeing and chased him on foot and took him into custody," Beckner said.
Police are still looking for at least one other shooter.
Bullets hit three bystanders.
Another victim was injured trying escape the chaotic crime scene.
Only one of the shooting victims remains in the hospital with what was described as non-life-threatening injuries.
Thursday, students at Hammond High stayed home and attended classes remotely as a precaution.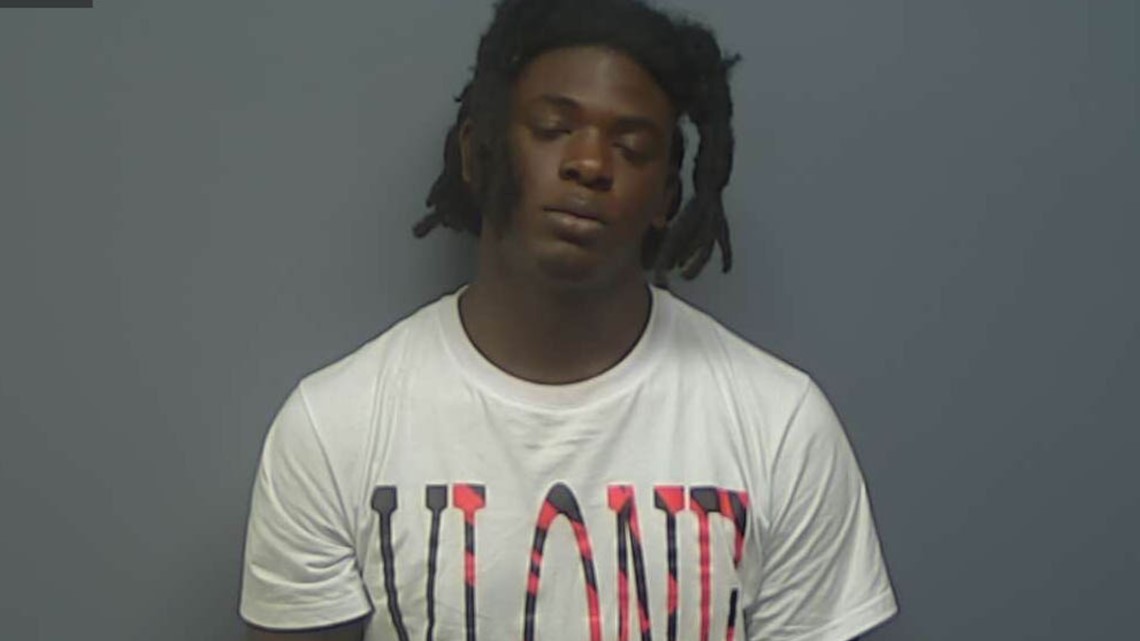 Penny Lepre says coming back to SLU a day after the shooting gave her chills.
"Driving back up here, it's hard to go back through that," Lepre said. "You see where you were laying at and where you or your loved one could have never made it up. That's heart wrenching to know it could have been one of us that got shot."
Trent Thomas faces a list of charges including three counts of attempted second-degree murder.
There are three other graduations at SLU this weekend.
There is expected to be additional police at the ceremonies.
Police ask graduates and their guests to leave their bags at home or in the car.
Only cameras and cellphones will be allowed inside the University Center.
► Get breaking news from your neighborhood delivered directly to you by downloading the new FREE WWL-TV News app now in the IOS App Store or Google Play.