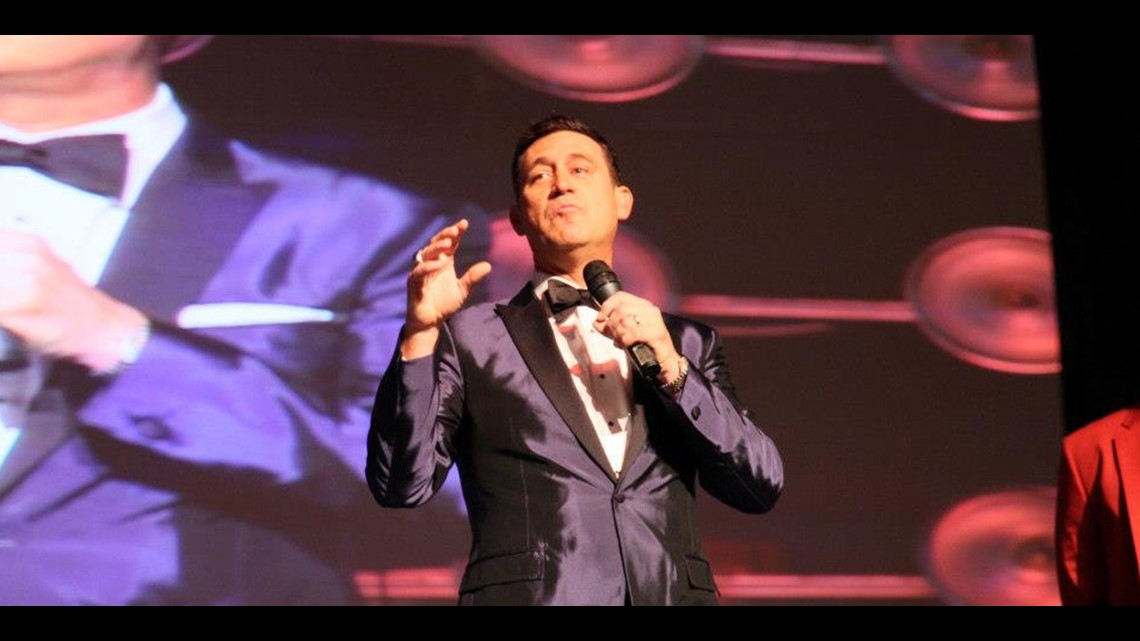 NEW ORLEANS – Police have filed a public report stating they will likely arrest the husband-and-wife pastors at a New Orleans East megachurch and two other church leaders, less than a month after WWL-TV exposed alleged financial abuses there involving public money.
In a police report dated May 20, police say an arrest warrant will likely be issued charging leaders at City Church of New Orleans, a 4,000-member congregation with a sprawling campus along Interstate 10 in New Orleans East, and its affiliated grammar school, Bishop McManus Academy.
Lead pastors Owen and Tammy McManus are likely to be charged with filing false public records seeking Louisiana film tax credits, the police report says. It also says a warrant will likely be issued for the arrest of Bishop McManus Academy's principal, ToniLynn Tyson, and the school's executive pastor, Keith Barnes, for theft by fraud of federal education grants.
The McManuses' attorney, Pat Fanning, said his clients "vehemently deny any wrongdoing. They haven't committed any crimes, they haven't attempted to commit any crimes."
Attempts to reach Tyson and Barnes by phone and email Wednesday were unsuccessful.
The police report details evidence provided by four witnesses, all of whom have also spoken with WWL-TV and confirmed what they told investigators.
The report uses two of the informants to lay out the case regarding the state film tax credits.
Mikey was played by a former City Church deacon and employee, Robert McGill Jr., who confirmed he is one of the informants mentioned in the police report.
After making "The Good Life" using City Church money, McManus started to make a sequel, called "The Good Life: Awakening," but the project fell apart when McGill, as the main character, refused to complete it.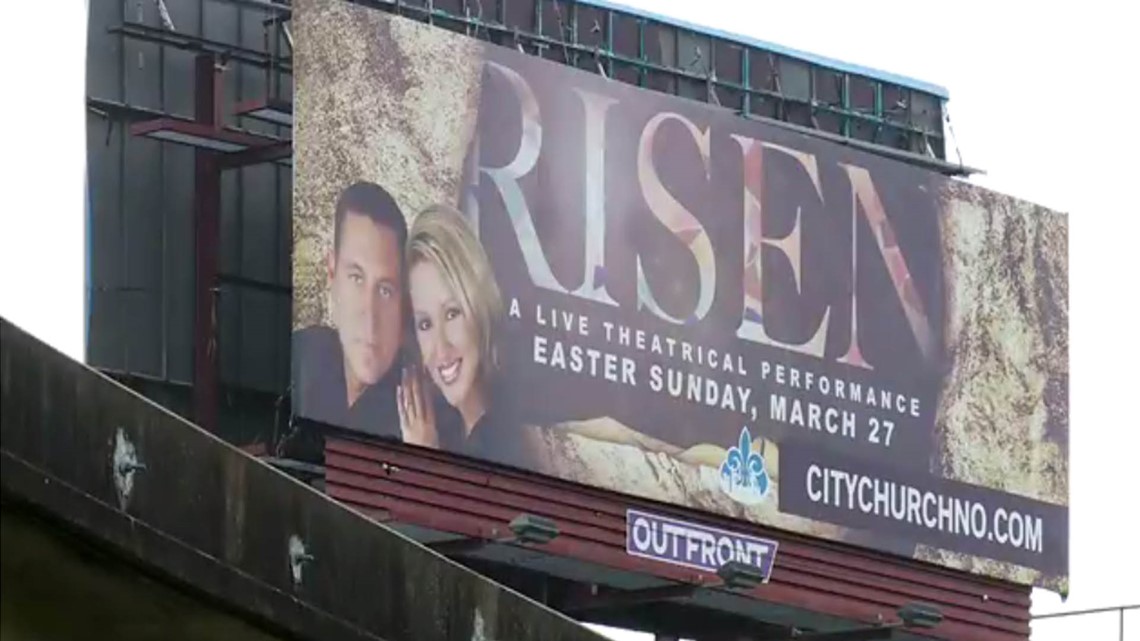 The police report alleges McManus overstated how much it would cost to produce the sequel so he could defraud the state's film tax credit program.
The report bases that allegation on witness statements from an informant who is in state prison for writing bad checks in an unrelated matter. He was interviewed by an NOPD sergeant and an Orleans District Attorney's investigator in January, and he told them that Owen McManus had approached him before filming "The Good Life: Awakening," wanting to learn how to tap into the state's film tax credit program.
The informant gave WWL-TV a telephone interview from prison on condition of anonymity, and said what McManus said after they had reviewed film production costs and the tax credit process together in 2013.
"These were his exact words: 'You make a film for $150,000, you bill for $500,000 and you end up making a film for free,'" the informant said.
Using state formulas, WWL-TV estimated the costs the church listed on its film tax credit application could have meant more than $133,000 in credits to the church. The church is tax-exempt, but if it had received any credits it could have sold them for about 85 cents on the dollar.
But the church never received any credits because it never finished the film. Fanning said the costs outlined in the tax-credit application were only a proposed budget, not a request for actual state funds.
"The proposed budget is an estimate and it's, 'If we do this, will we be eligible if we come in and apply later and submit audits and show that we actually spent this amount of money,'" Fanning said. "They never got the point where they said they spent any money or asked for any film tax credits."
Fanning also denied that Owen McManus ever plotted to defraud the state tax credit program, as the police report alleges.
"So we have some an unnamed informant, hiding behind his anonymity, now saying Owen McManus told me something, which, even if he made those statements -- which he did not -- would not be a crime," Fanning said.
The police report says the D.A.'s office has also subpoenaed bank records for McManus, the church and a for-profit film production company McManus created called Redd Bone Productions. The police report says that another informant alleged that City Church illegally transferred funds from the nonprofit church to Redd Bone.
McGill, the former star of McManus' films, says he is that informant, and he made the same allegation to WWL-TV in March.
"A non-profit, tax-exempt entity was funneling money to a for-profit LLC under the banner of Redd Bone Productions," McGill said.
The tax credit application lists a $19,600 salary for McGill to work on the movie, but he said he never received that much from City Church and what he did receive was under an employment contract as the church maintenance supervisor, not for his work on the movies.
But Fanning said there were no improper transfers from City Church to Redd Bone.
"I understand that the City Church Film Account got reimbursed a lot of money, also, by Redd Bone or the McManuses whenever they got revenues in," Fanning said. "It ended up being a net-loss. Redd Bone never made any money."
The police report also focuses on the school attached to the church, Bishop McManus Academy. An anonymous informant alleged to the police and the D.A.'s investigator that she falsified curriculum for teacher development classes, causing a contractor to be falsely billed for federal grant funds, the report says. The same informant spoke to WWL-TV in March, and made the same allegation on camera.
"Me personally, I would have to make up courses and slides and say we did these hours and log them and submit them and allocate how much everybody got paid, but in reality we were cleaning floors, scrubbing, cleaning upholstery, anything that needed to be done in the school or the church, we were doing that week," the former teacher said. "We never sat in a single course."
The report says that informant told law enforcement that Tyson, the school principal, ordered that procedure at Tammy McManus' direction, knowing it to be fraudulent.
The police report says the D.A.'s office and police also spoke to another anonymous teacher this month.That teacher reviewed public records showing six stipends were paid from federal grants for her to take professional development courses, the report says. She said she never took those courses and never received any of $1,260 the records show were paid from the federal education grants, according to the police report.
Fanning says he has other witnesses lined up who will say the classes were real, will provide documents showing they earned the federal funds and were paid them properly and will testify that the McManuses never got anything out of it.
"When the D.A. and investigators see the documents that we have, they'll see that the allegations being made by these people are not supported by the documents and the facts of the case," Fanning said.
The state prisoner who spoke to WWL-TV said he made the initial complaint to law enforcement in January after hearing about McGill's Facebook posts railing against the McManuses' treatment of him and his family. The inmate said he will not get his sentence reduced for his help, but after spending most of his youth around the McManuses, wanted to see them held accountable.
"When I heard about this, I said, 'Finally some people are seeing it.' Because I used to say, 'Don't they see it? ... How come no one has ever stopped them?'" he said. "And it's always, 'Oh, their day will come, their day will come.'"
But Fanning said these are just disgruntled people making baseless allegations.
"For these people to come in now, who didn't get their way -- these disgruntled former employees at the church or the school -- and say that this is some bogus operation is nonsense," he said. "Anybody who wants to can go out there and look at this school and this church and see what a legitimate operation it is and how much good it does for people in the New Orleans East area of the city."