BATON ROUGE, La. — Baton Rouge Police Department announced the arrest of two men for a shooting at a homecoming party just outside of Southern University's Baton Rouge campus on Friday around 1:50 a.m.
11 people were injured outside of the Kappa Luau, a homecoming party put on by the Kappa Alpha Psi Fraternity every year for homecoming.
28-year-old Daryl Stansberry and 24-year-old Miles Moss were arrested. They are both charged with 11 counts of accessory after the fact to attempted first-degree murder, and illegal use of a weapon.
Police said the 11 victims all have non-life threatening injuries.
"They thought it was people dancing until there was a flashlight shining on them and it was people fighting," freshman Jason Odel said. "Then the fighting, which they thought was dancing, turned out to be a gun."
It's not the start anyone wanted for Southern's homecoming weekend – arguably their biggest celebration of the year.
School leaders tell WWL-TV that official school events like the parade and homecoming game are still on.
We spoke with campus security, who said that there's no need for them to increase security after Friday's shooting because they already have several extra officers from multiple police departments on hand for the weekend.
"We are doing everything possible for the safety of our family here at Southern," SUPD Capt. Harold Williams said. "I'd say that you can feel safe."
That's what alumni like Maurice Knight want to hear.
Knight said that he isn't worried about Friday's violence spilling onto campus or into any of this weekend's big events.
"I think the rest of the weekend is going to be fantastic," Knight said. "We have alumni in town, the Jaguar Nation is going to be here and it's going to show up strong."
Police are asking for any witness or partygoer with photos, videos, or information related to this incident is urged to contact the Baton Rouge Police Department at (225) 389-2000 or Crime Stoppers at (225) 344-STOP (7867).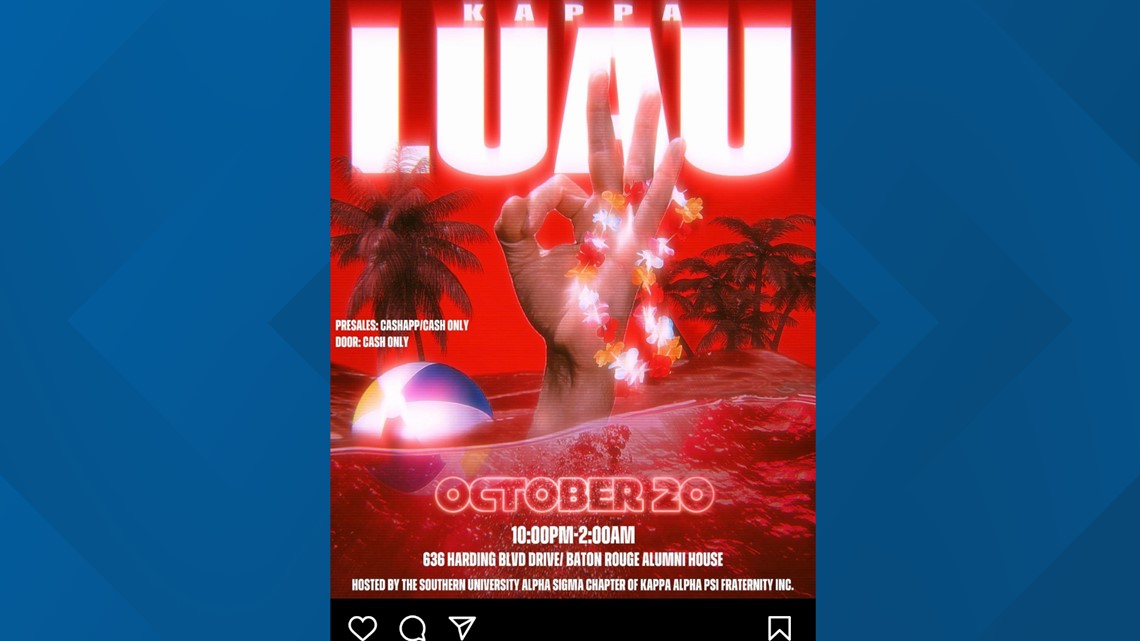 SU released a statement on the shooting saying:
This morning, a shooting occurred near Southern University and A&M College. The Baton Rouge Police Department is investigating. While this unfortunate incident happened off campus at a non-University sponsored event, the University strongly condemns any act of violence. We are keeping anyone affected by this incident in our thoughts. Officials, including the Southern University Police Department, are continuing to work to ensure that students, employees, alumni and other visitors to campus are safe during this Homecoming weekend. Details, including any changes to security protocols and Homecoming activities, will be shared as they are updated.
► Get breaking news from your neighborhood delivered directly to you by downloading the new FREE WWL-TV News app now in the IOS App Store or Google Play.