Officials confirm four people were wounded in an explosion at a natural gas well in the inland waters of St. Mary Parish on Tuesday.
Workers from Wild Well Control, an oil spill response company, were trying to get a blowout under control at a well owned by Texas Petroleum Investment Co. when a spark ignited the natural gas coming from the well, according to Patrick Courreges of the Louisiana Department of Natural Resources.
The Wild Well personnel sustained burns to their hands and face, Courreges said.
The well is located in the marsh along Big Wax Bayou, west of Belle Isle near the Atchafalaya River delta. A review of state oil and gas data shows the well was first drilled in 1965. TPIC received a permit to plug and abandon the well in March and had been working on that when the blowout began Sunday.
"Contractors working to cap a well in the Belle Isle Field were injured when a spark ignited natural gas," TPIC spokesman David Margulies said in a written statement Wednesday. "The incident began on Sunday while workers were attempting to plug the abandoned well. The gas flow at the well has stopped and the fire is out. The workers are receiving medical treatment and crews are on the scene to protect the environment and bring the well under control."
Margulies updated his statement Wednesday afternoon to add that Tuesday's fire "was extinguished within two hours and gas flow has been minimized."
The company had called in crews from Houston-based Wild Well Control, which says on its website that it's the world's leading provider of emergency well control response services. Its offices at 5:00 p.m. Tuesday and could not be reached for comment.
TPIC says on its LinkedIn profile that its a Houston-based privately owned company that operates more than 2,000 producing wells along the Texas, Louisiana, Mississippi and Alabama coast.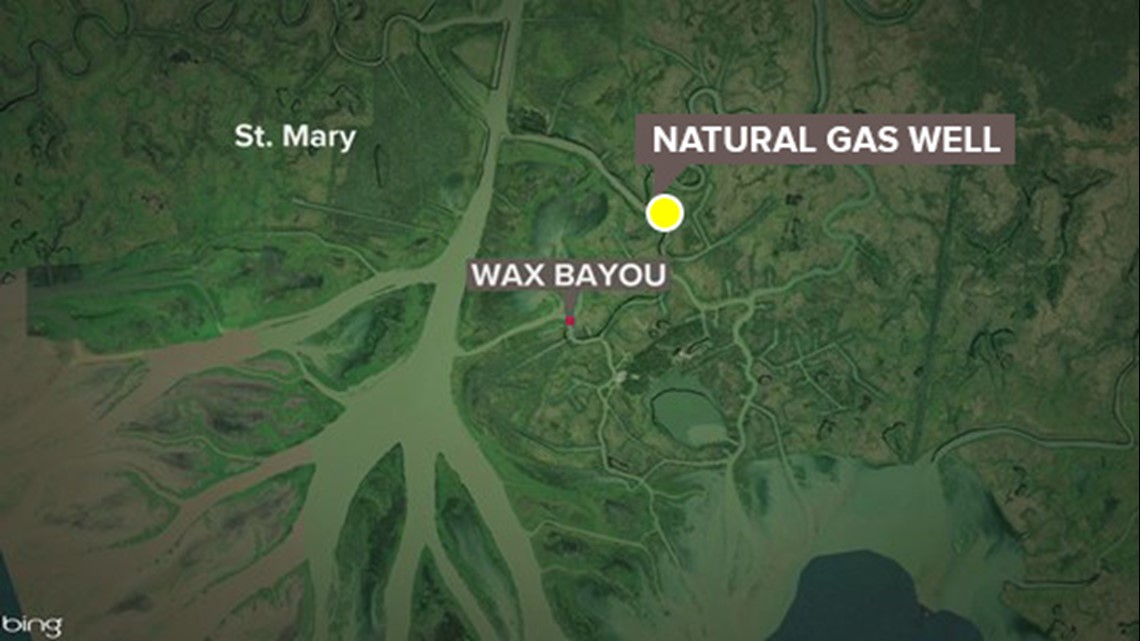 The Louisiana State Police Emergency Response Unit was on the scene Tuesday afternoon around 5:00 p.m. with HAZMAT equipment, Trooper Thomas Gossen said.
Randall Mann of Acadian Ambulance said four helicopters and five ground units responded to take four patients to area hospitals. One went to New Orleans by helicopter, two by ambulance and another was taken to a Lafayette hospital by helicopter.
Authorities say crews had been working to stop the well blowout since Sunday and the emission of gas seemed to be under control when it ignited. The fire stopped burning after Tuesday's accident, but Courreges said Wednesday that crews were still working to make sure the well is secure.
He said once the well is secure, state officials would begin an investigation into what caused the blowout in the first place.
► Get breaking news from your neighborhood delivered directly to you by downloading the new FREE WWL-TV News app now in the IOS App Store or Google Play.