GREENSBORO, N.C. — Two Triad women have been shot and killed by their spouses in domestic violence incidents in the past two days, according to investigators.
Winston-Salem Police said Melitha Metaits Lee and her husband, Edwin Colon Jr. got into an argument in the early hours of Monday morning. Colon shot at his wife and her two teenage daughters before he turned the gun on himself. Lee and Colon were rushed to the hospital where they both died.
On Monday night in High Point, investigators said Elizabeth Smith went with police officers and her two kids to get property from their house. As they approached, they say her husband Alvin Smith emerged from the house and shot her. Elizabeth later died at the hospital and Alvin turned himself into police.
As two officers approached the home, Alvin Nathanael Smith came out from the back of the house, shot Elizabeth Smith several times and went back inside according to a release.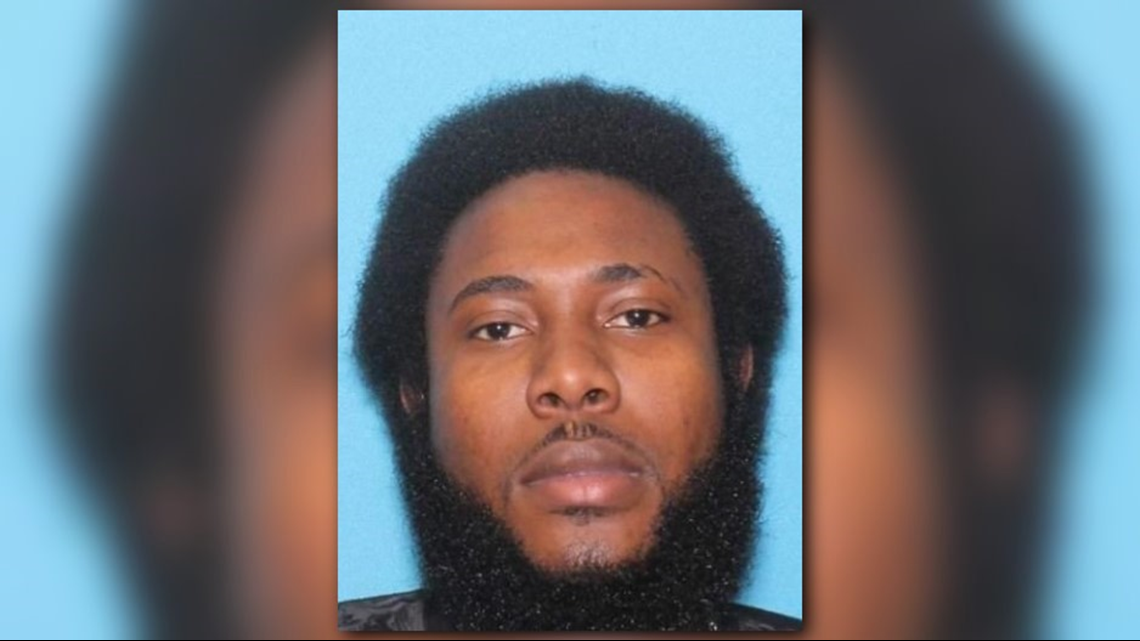 These recent crimes are just some examples of how deadly domestic violence can get. Prevention advocates said it is important to not only know how to identify red flags but also how to take action to find help.
The Sherri Denese Jackson Foundation, a domestic violence prevention center and the Family Justice Center are some places in Greensboro that can offer assistance and direction.
"I have been saying it for the last 10 years and I will keep saying it that domestic violence kills. it's real, it's a real situation," said Portia Shipman who set up the foundation in memory of a victim of domestic violence. It is located at 2200 Market Street. The center also operates the Purple Door House, a resource center which is also located on Market Street.
Both Lee and Smith themselves had taken steps to leave their situation. Lee filed a protective order last year but later withdrew it to seek alternatives. Smith requested the police's assistance with the process of leaving her home after a fight. That's when her husband shot her.
"The steps of getting a protection order, telling someone, getting out of the relationship, leaving the relationship are the same steps that cause him (the abuser) to murder," said Shipman who advised that victims should be very discreet when they get to this stage.
"The worst time for a victim of domestic violence is when they want to leave. Most murders start there."
In this case, both victims were women, but experts say domestic violence can happen to anyone.
"1 in 4 women will be a victim of domestic violence and 1 in 7 men will be a victim of domestic violence as well. Domestic violence does not discriminate," said Sonya Desai, a clients services coordinator at the Guilford County Family Justice Center.
"There may not be any physical abuse going on in the relationship but there could be a lot of verbal abuse, there could be threats. Threats to harm her, threats to take the children away. there can be lots of different signs other than physical abuse.
Coordinators like Desai, inform clients about the different forms domestic violence could take and help them find resources and services throughout the county. Some of those include child advocacy, legal aid, local law enforcement, adult or child protective services, counselors among other things.
Staff at the domestic violence center assist victims with different types of resources and go to great lengths to protect a victim. Shipman gave insight about one of such cases where a victim's husband had repeatedly threatened to kill her and was seeking to make good on his threat.
"Through her landlord, we found a place for her to stay through her job we contacted them so that if he came to her job everybody had a poster of him so that everyone was aware," said Shipman. The victim was safe, but unfortunately, someone else fell victim to her husband.
While the focus is on the safety of victims, Shipman had a message for abusers.
"If you are an abuser out there and you are hurting someone and you are coming to a point where you want to take someone's life, stop and go get some help because something is wrong with you."
Desai also has a message for people who witness domestic violence or know a person going through such a situation.
"One of the most important things as a community or family member, as a friend or neighbor is to sit and to listen, and to support that person who is going through domestic violence."
You can reach the Sherri Denese Jackson Foundation at 336-510-9292 and the Guilford County Family Justice Center at 336-641-7233