NEW ORLEANS — Louisiana politicians swiftly condemned U.S. Rep. Steve King after the Iowa congressman insulted Hurricane Katrina victims during a town hall meeting Thursday night.
During the meeting, King cited Hurricane Katrina victims in New Orleans as an example of bad disaster victims when compared to his own constituents in Iowa. King said New Orleans residents were more interested in what the government could do for them than helping each other in the storm's aftermath.
"I've worked with FEMA people for a long time, by the way, I made four trips to Katrina in New Orleans -- I was the first member of Congress to go in there," King said. "Here's what FEMA tells me: We go to a place like New Orleans and everyone's looking around saying 'Who's going to help me? Who's going to help me?' We go to a place like Iowa and we go knock on the door (I'll make up a name) John's place and say 'John, have you got water in your basement? We can write you a check. We can help you.' And John will say 'Well wait a minute, let me get my boots. It's Joe that needs help, let's go down to his place and help him."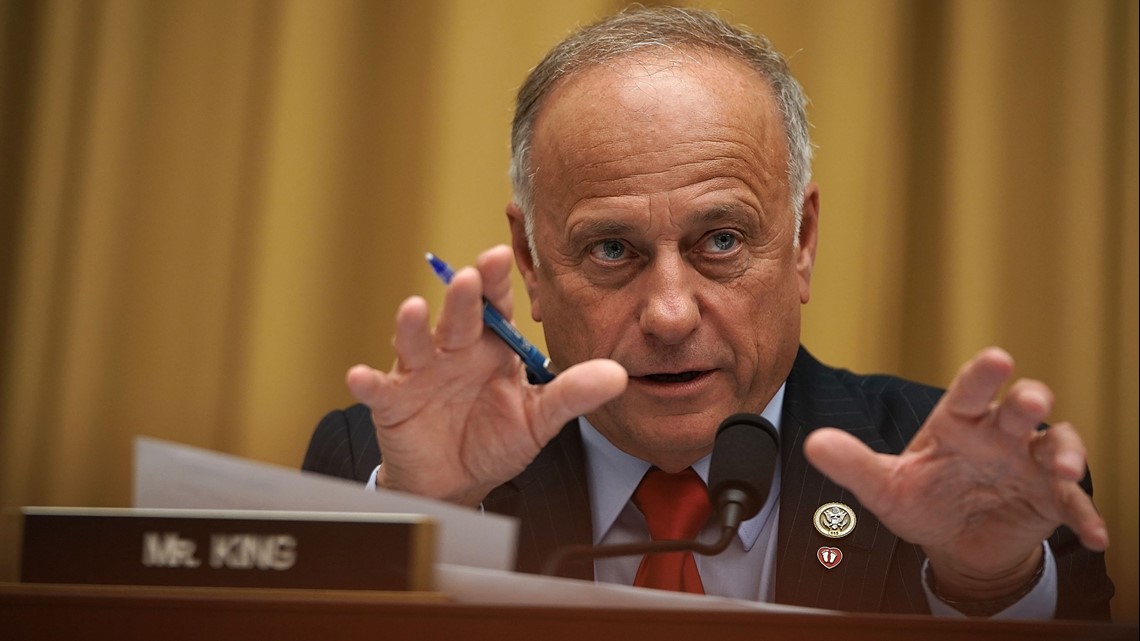 Elected leaders in Louisiana quickly condemned King's statements. Louisiana Governor John Bel Edwards called the comments "disgusting and disheartening."
"When communities are affected by disasters, we come together to help each other, not tear each other down," Edwards said.
Louisiana State Senator Karen Carter Peterson called King's remarks "hate-filled" and calling for U.S. House Minority Whip Steve Scalise and the rest of the state's congressional delegation to condemn them.
"Hurricane Katrina devastated Louisiana leaving 1,800 dead with tens of thousands more homeless and impoverished. He has no right to comment on what our people have been through or continue to spread these falsities," Peterson said. "His dog whistle comments today are a further display of his racist, white supremacist beliefs and call on prejudiced, hate-filled stereotypes that he has no problem displaying. There is no place for this sort of hateful rhetoric in our government and we need our leaders to show that they will not tolerate it."
Scalise issued a statement to The Advocate calling King's remarks "absurd and offensive" and "a complete contradiction to the strength and resilience the people of New Orleans demonstrated to the entire nation in the wake of the total devastation they experienced,"
Red. Cedric Richmond, a New Orleans Democrat, joined Peterson in calling King a "white supremacist."
"My heart goes out to all Iowans," Richmond wrote. "Though it unsettles me that Steve King would dare compare them to the countless victims of Katrina, many of whom lost their lives. When people show you who they are, believe them. Steve King is a white supremacist and I won't stand for it."
New Orleans' population was about 67 percent African American when Katrina made landfall near the city in 2005.
King has faced backlash several times before for his stance on race and immigration. Recently, King was stripped of his House committee assignments after questioning why "white supremacy" is considered offensive.
Senate Majority Leader Mitch McConnell called on King to resign after those comments.