WASHINGTON — Thousands of water bead kits sold exclusively at Target are being recalled after one infant died and at least one other suffered serious injuries after swallowing one of the beads.
Target said it stopped selling the kits in November 2022.
"We extend our deepest sympathies to the families affected by these tragic incidents. We no longer sell this product, removing it from stores and online in November of 2022. Guests who purchased this product should immediately return it and contact Target for a full refund," a Target spokesperson said.
If a water bead is swallowed by someone, it then expands and can cause ingestion, choking and intestinal obstruction hazards inside a child's body, resulting in severe discomfort, vomiting, dehydration and a risk of death to a child, the recall from CPSC and Buffalo Games stated.
The recall involves about 52,000 Chuckle & Roar Ultimate Water Beads Activity Kits sold in a purple box with UPC Number 079346627035 on the back. The kits were sold at Target stores and online at Target.com from March 2022 through November 2022.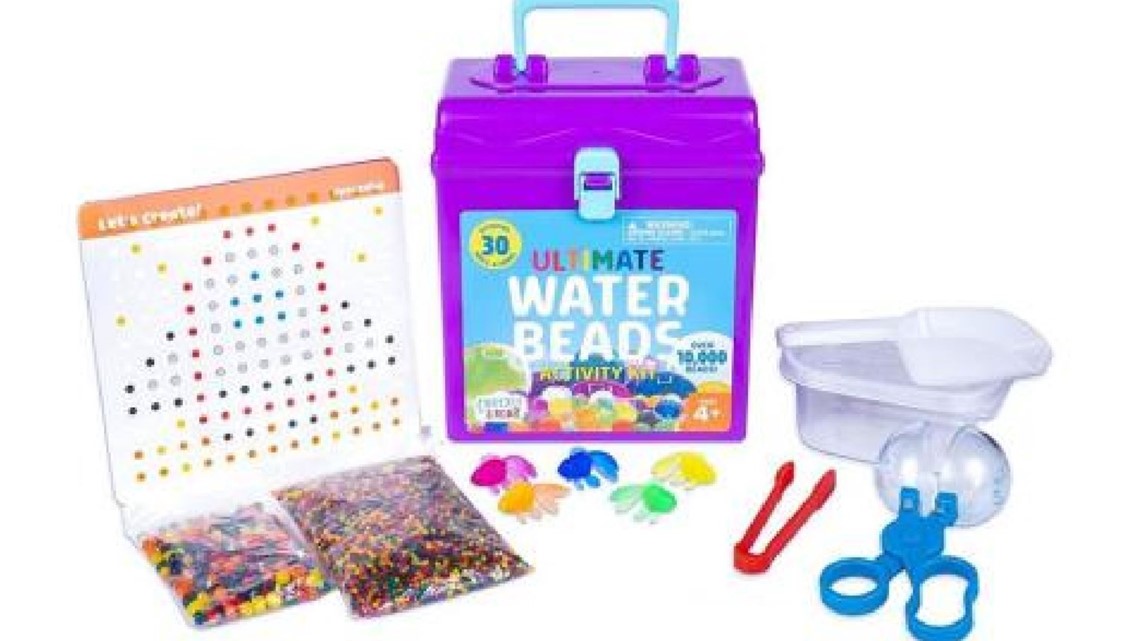 Consumers should immediately take the recalled water beads kits away from children. There are two options to receive a refund: consumers can bring the product to any Target store or fill out a form online to get info on how to return the product in a prepaid mailing package.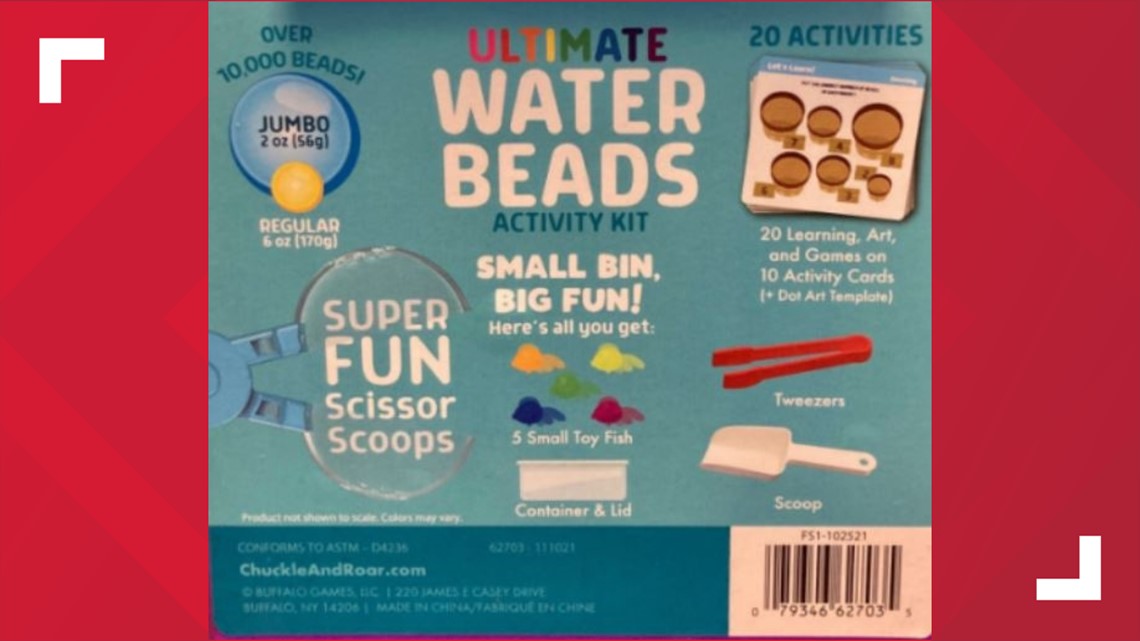 CPSC chairman Alexander Hoehn-Saric said they'll continue to work to address the dangers associated with water beads, which may include updating current safety standards.
"Water beads are marketed as fun sensory toys for kids but can be deadly to babies and small children if they are ingested," CPSC chair Alexander Hoehn-Saric said in a statement. "CPSC urges all families, schools, camps, and child-care centers to keep water beads out of any spaces that babies and small children may enter."