KATY, Texas - A Katy couple is frantic this evening after they say their 13-year-old daughter left school yesterday and boarded a bus destined for the Mexico border.
They believe their daughter, Ashlee Hattermann, was on her way to meet a man with whom she had been corresponding on social media, covert messaging apps and through phone calls for the past year.
"We found a note in her room," said Ashlee's father Keith Hattermann. "She calls the guy 'daddy' and herself 'baby girl.' [The note read] 'Daddy owns my body and my soul,' over and over and over again down this sheet of paper."
Images obtained from surveillance video at the Greyhound bus stop in Katy show the young teen along with an unidentified woman.
KHOU 11 spoke with the woman pictured in the surveillance image. She has asked that her name not be used.
The woman says she was approached by Ashlee in Katy on Friday and was mislead into purchasing the bus ticket for the young teen.
"I asked her how old she was; she said 18," the woman told KHOU 11. "She told me she was here all week, visiting her boyfriend. She told me that [her parents] lived in Laredo and that she had been up here to visit her boyfriend and she was trying to get back to her family."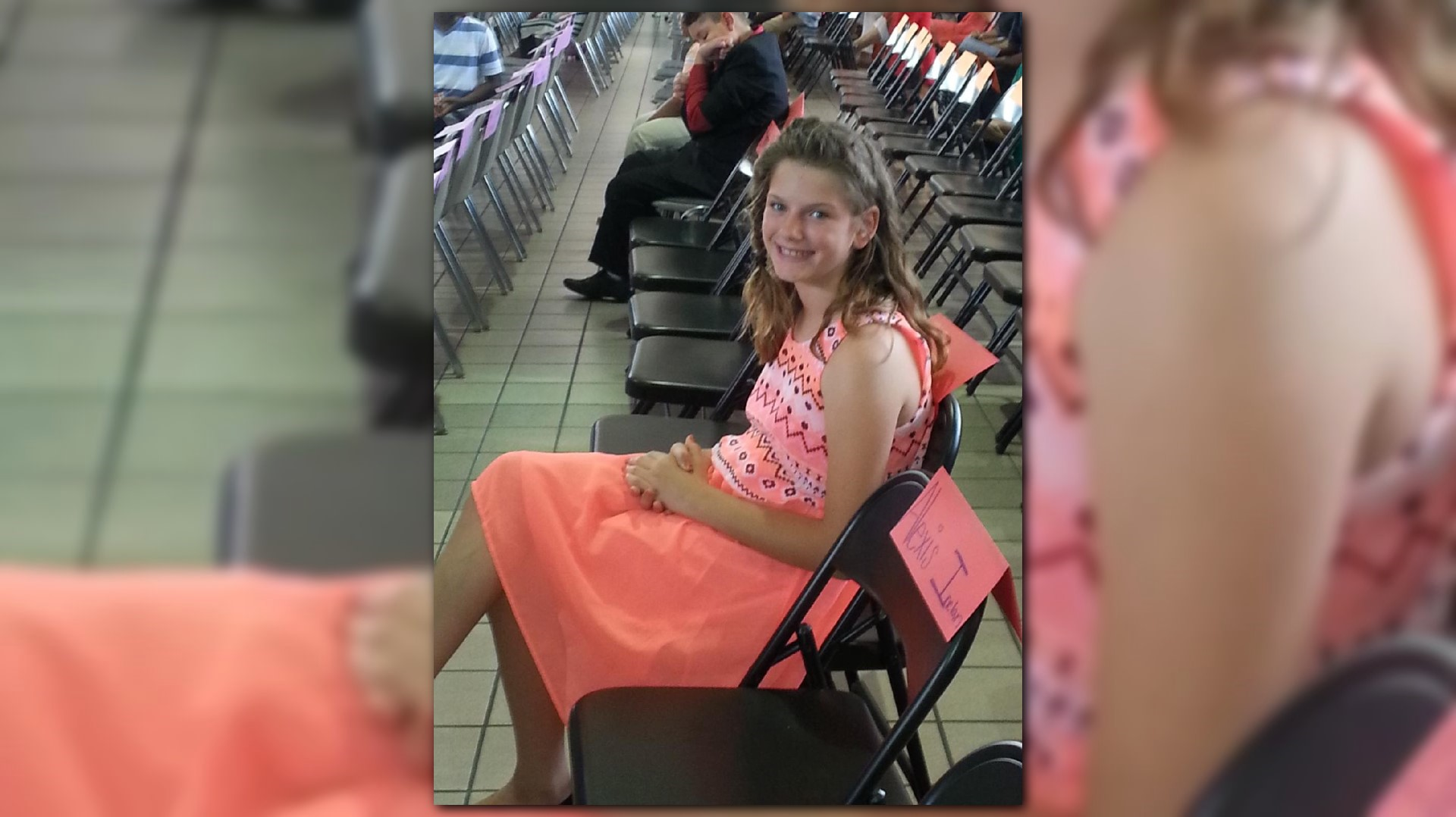 The woman says she bought the girl lunch and the bus ticket to Laredo.
"I'm just devastated, I'm so upset," the woman said. "I'm devastated for this little girl. I'm devastated for her family."
Keith and Tiffany Hattermann say they discovered their daughter was exchanging graphic sexual images and messages last May through her phone, by using the covert messaging apps.
The couple says they took away their daughter's phone and turned it over to HCSO's Cyber Crimes Division. They say when they tried to get updates on the status of their case, deputies would not return their phone calls or emails.
The Hattermanns say they learned yesterday from one of their daughter's friends that Ashlee had been communicating with someone on an iPhone for months in the Thornton Middle School library.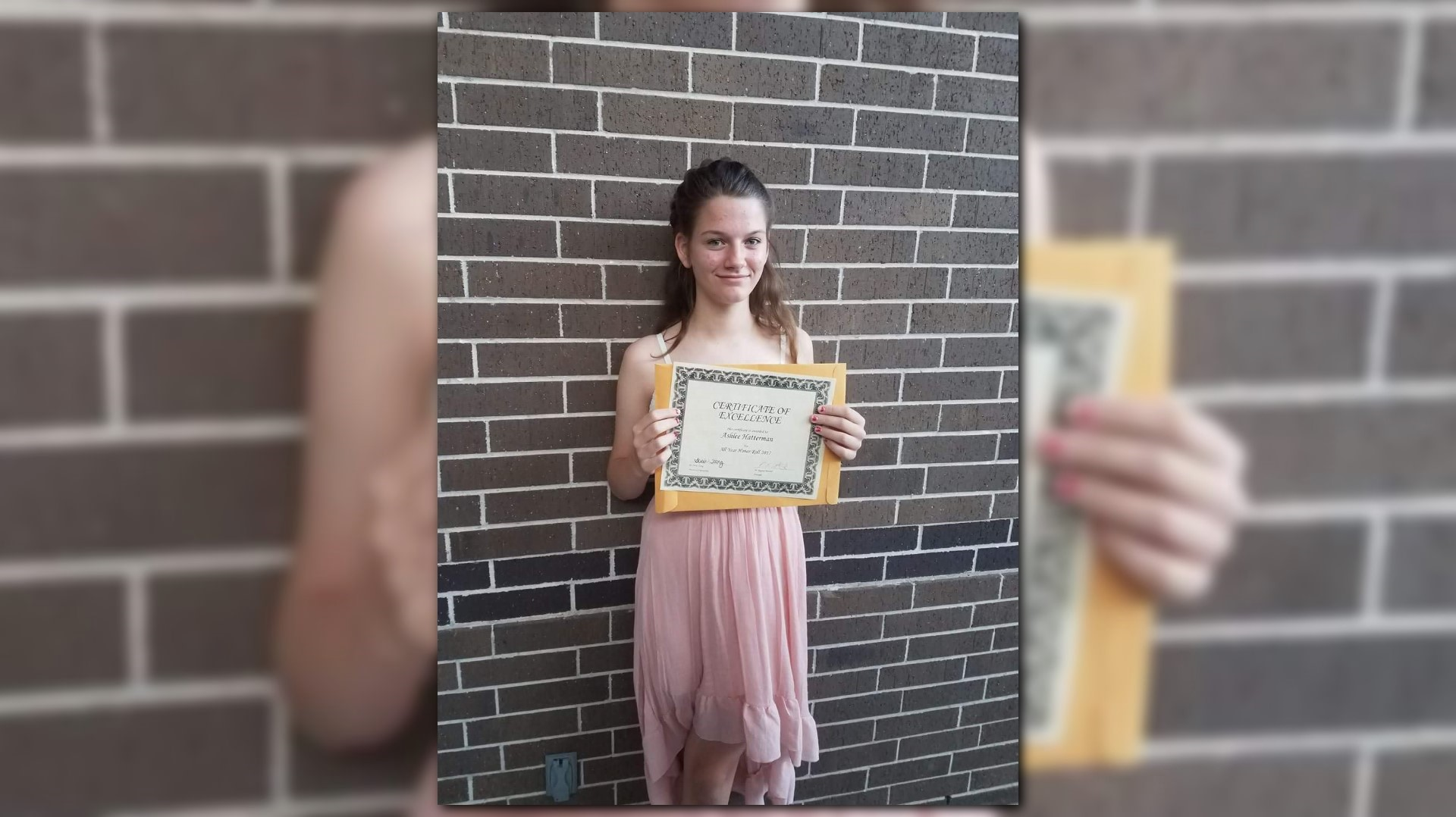 The parents say they do not know where Ashlee may have gotten the phone.
Tiffany Hattermann said her daughter told her last spring the man she was communicating with is 29 years old and lives in Mexico.
"We just feel helpless," Keith Hattermann said. "We just want her back. We just want her safe."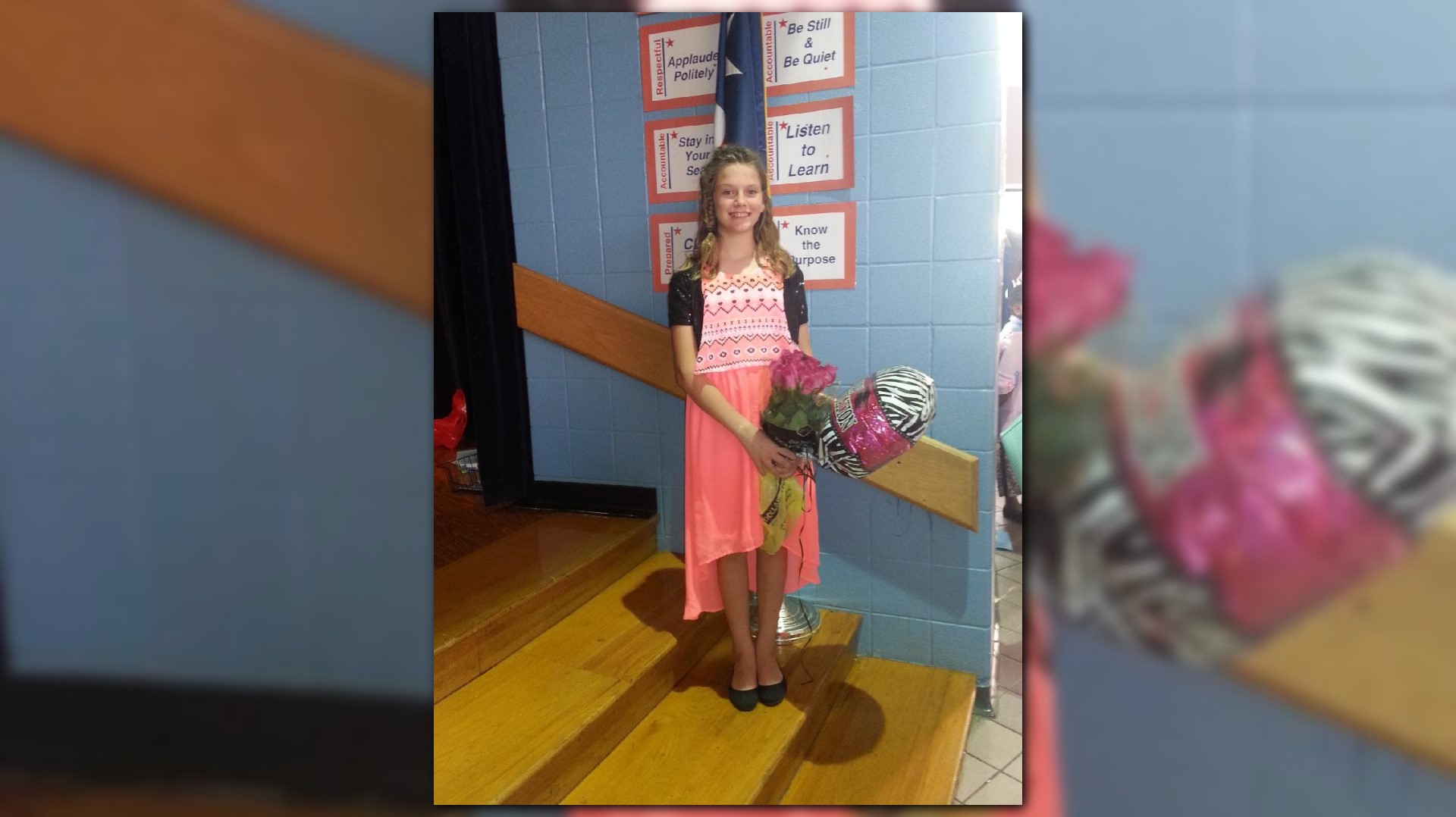 A Houston sex trafficking expert told KHOU 11 on Saturday, the man's behavior shows classic signs of grooming of young girls for the sex trade.
To learn more about grooming and how American girls are being targeted watch the video below or click here.