NEW ORLEANS -- The dangers of the New Orleans jail are many and well-documented: riots, suicides, airborne human waste and frequent attacks by inmates on guards.
But the inmates aren't responsible for all the hazards. Six current and former employees of the Orleans Parish Sheriff's Office say the jail's many female deputies have to deal with a pervasive culture of sexual harassment from their male colleagues.
Female deputies are openly evaluated based on their looks, and sex between supervisors and line deputies is common, current and former employees said. Some allege that to make matters worse, sexual harassment complaints are either ignored or downplayed by jail management.
"They treat them like they're candy," former deputy Christine Conner says of male deputies. "They pass them off to each other. … They get in groups and talk about who's going to get after who first. It's disgusting."
The jail administrator appointed by a federal judge to fix the lock-up declined to comment on a long list of specific allegations uncovered in a joint WWL-TV/New Orleans Advocate investigation, and dismissed them all in a one-sentence statement.
"We're not going to respond to this gossip," Darnley Hodge Sr. said.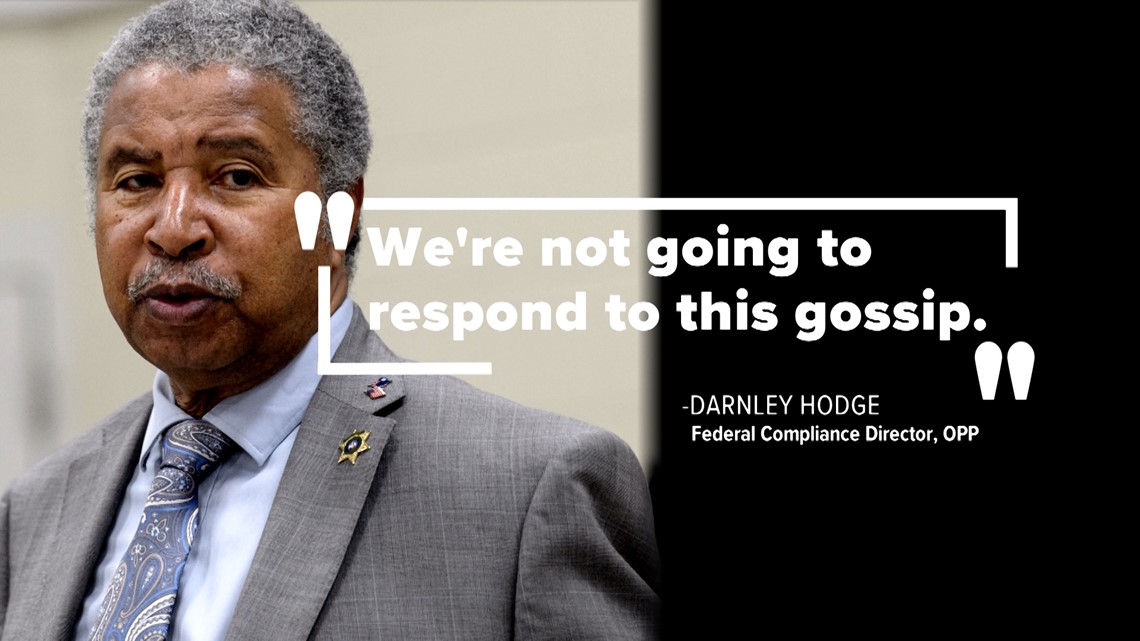 Sheriff Marlin Gusman, who has been stripped of most of his powers by the judge, did not respond to requests for comment.
The New Orleans jail has been under a reform agreement with the federal government since 2013, spurred by the deplorable conditions outlined in a lawsuit from a private non-profit.
The jail's struggles since then have been many. But jail managers say their troubles stem mostly from a lack of manpower. They have too few deputies who are paid too little, they say.
The jail's staffing has fallen from 800 employees in July 2017 to 678 as of March.
As jail officials made strenuous efforts to hire new deputies over the past few years, a new pattern emerged. Training academy classes were filled with young, female deputies, most with no previous experience in law enforcement.
One deputy who asked to remain anonymous said she has worked at the jail for nearly a decade. She has watched as the new deputies encountered what she said is a hostile environment for women. She has also faced sexual harassment from supervisors, she said.
"I've applied for several positions and I was qualified for it, but usually, they will want something in return. A date. Sexual favors. Just … you entertaining them. And usually, if you didn't play that game they wanted to play, then you didn't get that position," the deputy said.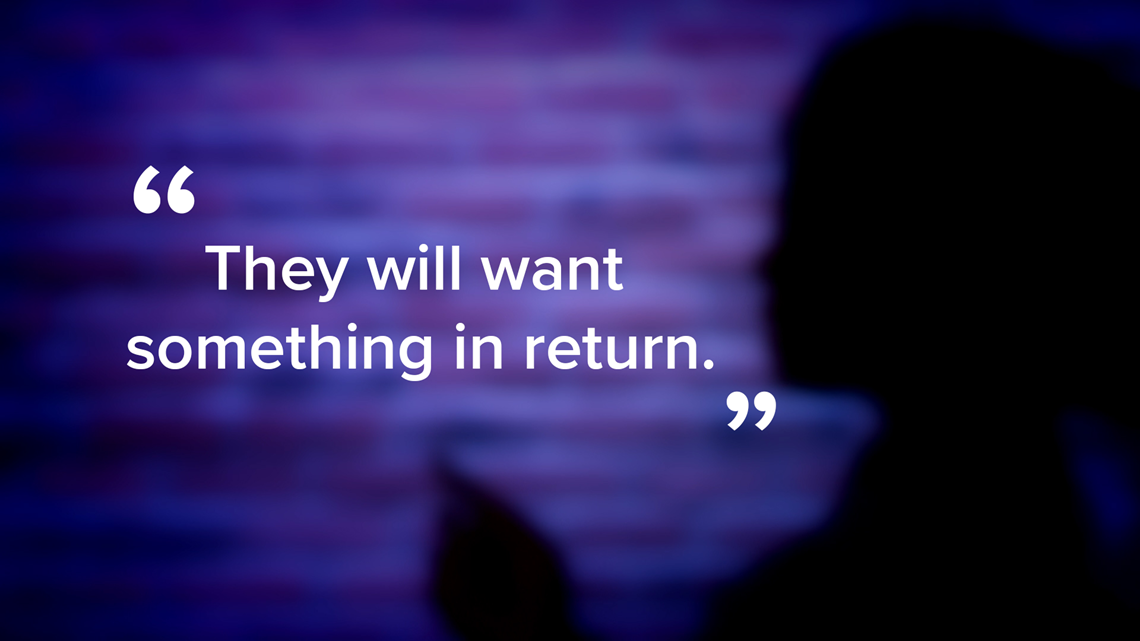 The deputy says the general problem became personal for her in February, when she heard that a sergeant was showing other deputies – and possibly even an inmate – a video of a man and woman having sex.
Sgt. Aaron Lacey claimed the video depicted him and her – the anonymous female deputy -- having sex, she said. She said she had never had any kind of physical relationship with him at all.
Lacey declined to comment and referred questions to the Sheriff's Office, which did not address the allegation.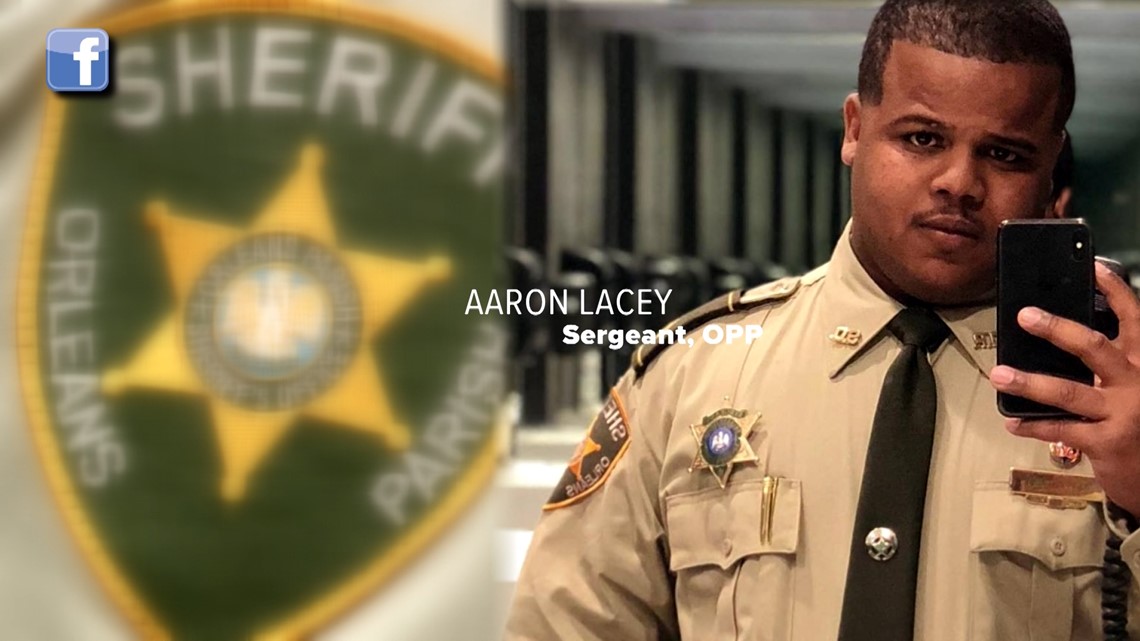 On March 1, the woman sent formal complaints to Internal Affairs and to Gusman. Department emails show Gusman expressed concern about the deputy's allegations and asked his general counsel, attorney Blake Arcuri, for advice. The attorney wrote, "I suggest you just let the investigative process proceed on."
Gusman promised the deputy her complaint would be investigated and that "appropriate action will be taken."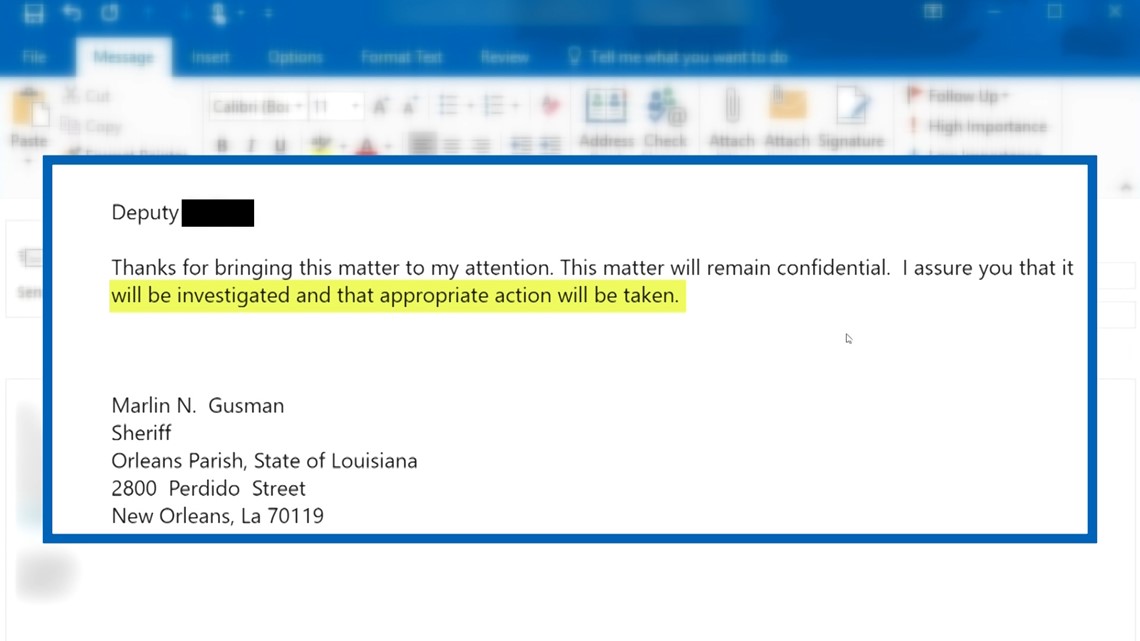 That was more than two months ago. The woman says she has not heard an update since.
Last week, Lacey began serving a 25-day suspension in connection with the incident, according to a law enforcement source. The Sheriff's Office would not confirm or deny Lacey's suspension.
Although the Sheriff's Office official human resources policy says complainants are supposed to be notified about the outcome of their complaint, the woman says she has not heard an update since the email exchange with Gusman.
"To this day it hasn't been dealt with," she said.
The woman has separately filed a complaint with the federal Equal Employment Opportunity Commission.
In another case, Conner, the former deputy, said she had a consensual relationship with another deputy named Clemont Griffin. She had a child with Griffin, she said, but then cut the relationship off when she realized that he was married.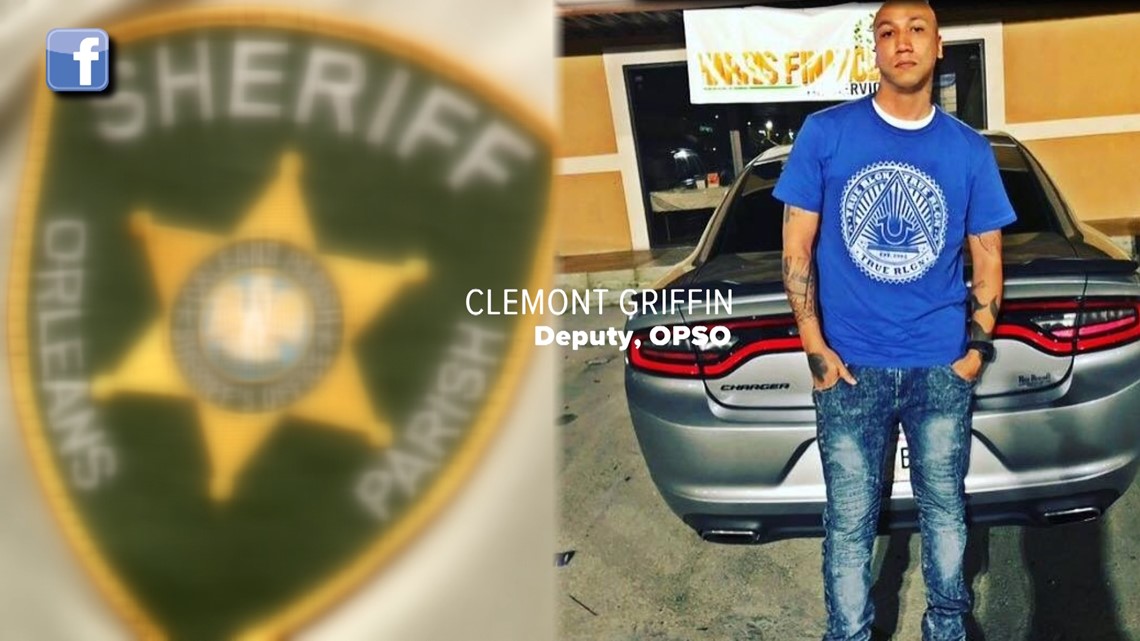 Conner said Griffin acted aggressively toward her on the job when she returned from maternity leave in 2016. When he spotted her having a casual conversation with a male deputy he cornered her and chastised her for "embarrassing him" and "making him look bad," she said.
Conner said her supervisors did nothing when she complained. She did not file a written complaint.
"I let them know that I wasn't comfortable working with him on the same shift and they did nothing about it," she said. "They were all trying to make excuses for him."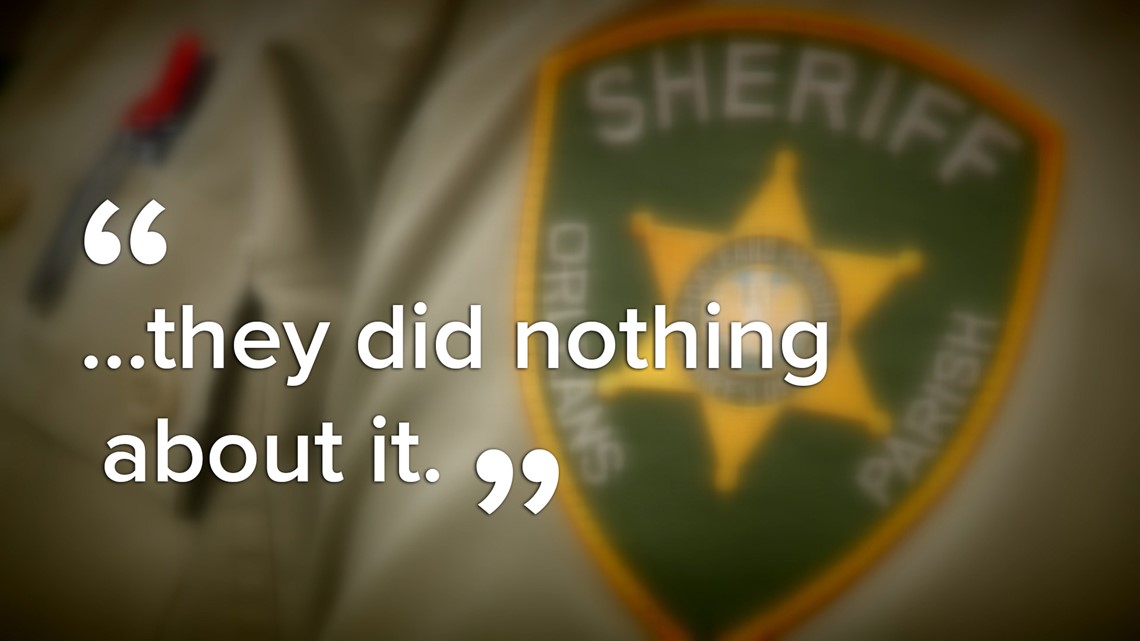 Conner said the stress of sharing a workplace with Griffin, who was promoted to sergeant while she worked there, made going to the jail unbearable.
"I debated for months about whether to put in my resignation. I really didn't want to quit my job. I loved my job," she said.
She resigned Jan. 28. Two weeks later, she filed a police report alleging Griffin had been calling her and sending harassing messages on social media. A judge ordered him to stay away from her for 18 months, according to court records.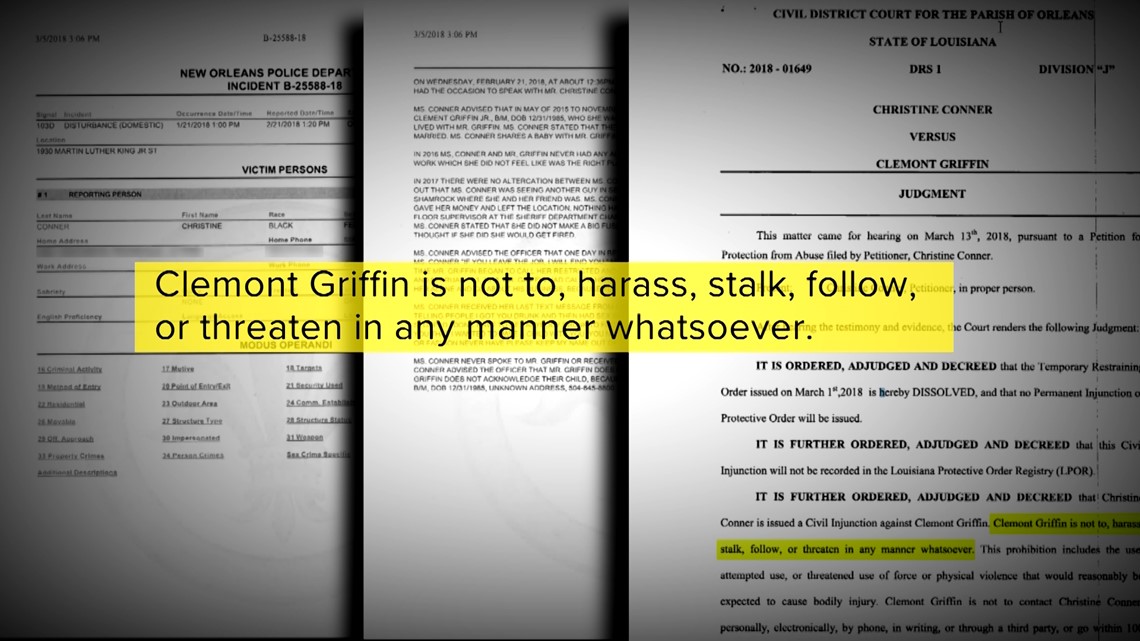 Griffin did not respond to multiple requests for comment. The Sheriff's Office did not respond to questions about his interactions with Conner.
It is not just deputies who accuse jail management of non-responsiveness. In a lawsuit filed May 1, a former nurse for the jail health contractor Correct Care Solutions says she and other nurses were "being physically and psychologically sexually assaulted on numerous occasions by inmates" between November and February.
Complaints to the company and jail staffers were ignored, nurse Natalie Henderson alleges. She says that she was suspended and then fired after making complaints and hiring a lawyer last month.
The company did not respond to a request for comment.
The Sheriff's Office says that employees who encounter sexual harassment must make a complaint to the human resources department. The complaints are supposed to be investigated by the Internal Affairs Division.
After the former human resources director was fired on Feb. 21, that department lacked a permanent leader until May 7, when a new director began work.
New Orleans attorney Tracie Washington was hired by Gusman in 2014 to be a liaison with federal monitors overseeing the jail's compliance with the consent decree. Her position eventually grew to include sexual harassment training for deputies, she said.
Washington and others say some sexual harassment complaints go to Human Resources, others go to Internal Affairs and still others directly to the sheriff. Complaints often end up in a black hole, unresolved, she said.
"This isn't IBM, right? This isn't one of those organizations where there's real structure," she said.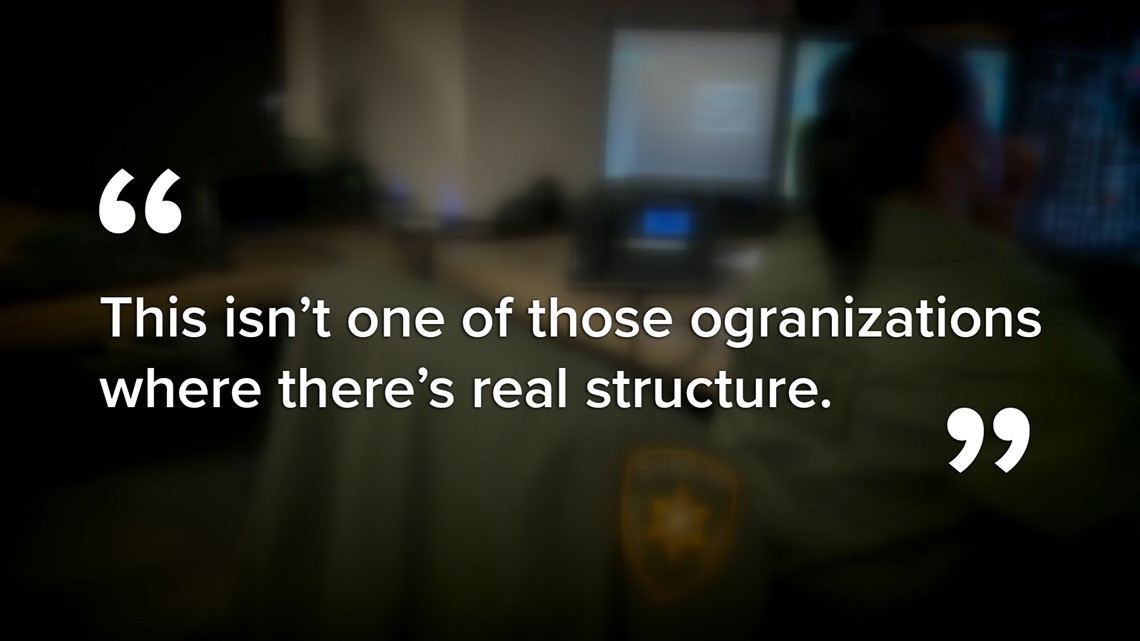 Washington claims the conditions for deputies have gotten worse under federal oversight.
"If an inmate has a problem with a diet, they can make a complaint directly to the compliance managers and directly to the judge, and (U.S. District Judge) Lance Africk will be all over it. But let two or three black women come in and say, 'I've got an issue with this sergeant, I've got an issue with this captain, but I'm here at night and I don't know what to do and I'm afraid…' No one listens to them. They are voiceless," she said.
Washington believes sexual harassment is a driver of the high rate of turnover among deputies working at the jail. The jail had an attrition rate of 44 percent last year.
"There's not enough money you can pay to a woman to be subject to harassment, humiliation, even assault," she said.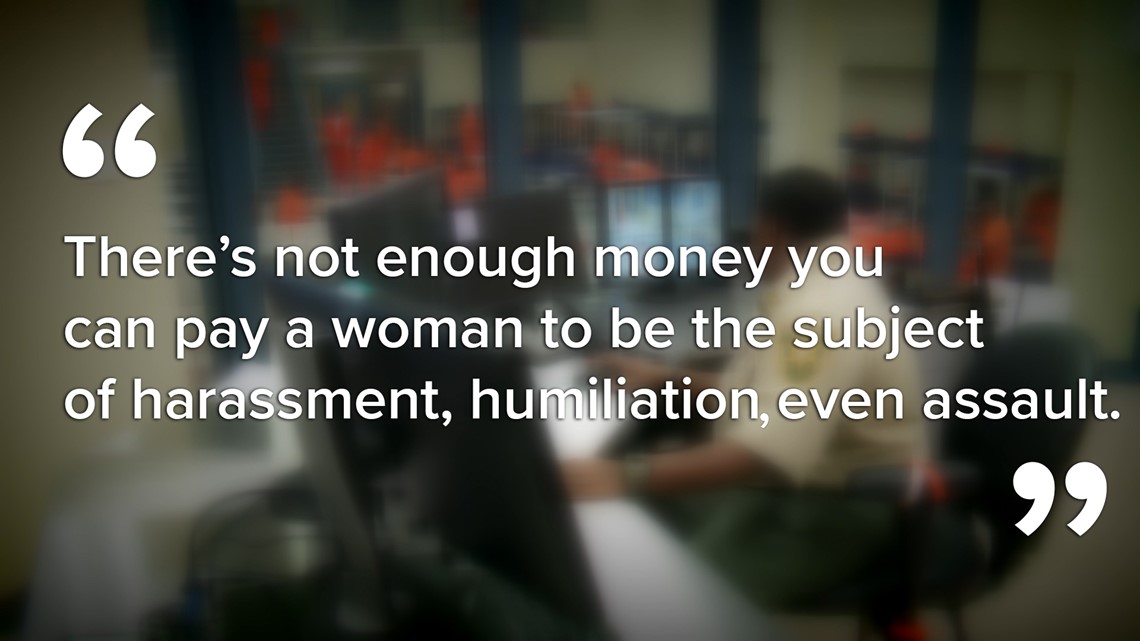 Washington is a controversial figure. She has made her name as a lawyer and activist in part by leveling accusations of racial bias in housing, schools and politics. And she claims that she, too, encountered sexual harassment from a top jail employee, former chief of corrections Michael Tidwell.
Tidwell managed the jail's day-to-day operations in two separate stints in 2014 and from 2017 to early this year. Washington said her work relationship with Tidwell was rocky from the start. In his first stint at the jail, he made comments about her clothing and body parts until she told him to stop, she claims.
Tidwell, who was hailed by federal monitors for bringing a new level of professionalism to the jail, said her claims were a "total fabrication."
"Never said anything like that at all," he said.
In February, Tidwell tried to have Washington's office moved from the jail's kitchen and warehouse building to the main headquarters. Tidwell said that was because he wanted to keep a closer eye on her: He had recently learned that Washington had been issued a summons for simple battery for an incident at Dillard University involving a pregnant student. Tidwell said he had never been informed that Washington was teaching classes there during work hours.
The incident at Dillard in October was ugly, according to a police report. Washington called campus police complaining that a pregnant woman had thrown a water bottle at her in the parking lot. But the pregnant woman and her friends said she only threw the bottle after Washington cursed at them for parking next to her and slammed her car door into the pregnant woman's belly. The students also allege Washington threatened to make the woman "drop that baby right now" and said she hoped the baby dies.
Washington was later acquitted of the battery charge, according to court records.
Both Washington and Tidwell agree they had a confrontation on Perdido Street outside the kitchen building in February. But their recollections of exactly what happened there diverge in one key respect.
"He pulled up and he says, 'This isn't working. I need you outside my office so I can watch you,'" she said. "I walked back over there and I'm a little perplexed. I'm like, 'What?' And when I said that, I glanced down, and he'd exposed himself."
Washington said she angrily responded: 'Do it again and it will get chopped off."
Tidwell strenuously denies Washington's allegation. He said his conversation with Washington lasted no more than 30 seconds, and stresses that he was fully clothed the entire time.
"You know, it's amazing the level of lies this woman tells. I was fully dressed. I was down the street. I was in my car, driving to the office. Of course, I was fully dressed. Certainly didn't expose myself," he said. "It's just unbelievable what she's saying."
Washington did not file any written complaint at the time, saying she only shared what happened with a girlfriend because she felt she had "dealt with it."
Tidwell resigned shortly after that in March, citing poor health. He says that in his two stints at the Sheriff's Office he heard about no more sexual harassment there than he has seen in other large workplaces.
"I don't believe it was anything that was catastrophic. I mean, it was a problem. We had a lot of problems there," he said.
Meanwhile, two other deputies interviewed by WWL-TV and The Advocate said they saw Tidwell as an ally in the fight against sexual harassment. They said he seemed to take their complaints more seriously than some other top jail brass.
Washington was in contact with a reporter for this story for a month before she first raised the allegation about Tidwell in an April 23 email to Gusman and Arcuri, two months after the incident.
Two days later, Washington was fired.
Hodge, the jail administrator, told her in a letter that it was because Gusman had given her the title "chief legal officer" without proper authorization.
Although Hodge declined to respond to the allegations of current and former deputies, the Sheriff's Office maintains that it takes such claims seriously.
"We have a zero-tolerance policy that applies to all OPSO employees (including contractors and volunteers) and inmates. Whenever complaints of sexual harassment are brought to our attention, we investigate immediately and take action," a spokesman said.