The Athens-Clarke County Police Department said 20-year-old Devin Willock died in a single-vehicle crash on Barnett Shoals Road around 2:45 a.m. Sunday.
The driver, Chandler LeCroy, 24, who worked for the team as a staff member, was taken to the hospital where she also died as a result of her injuries.
The initial investigation found that a Ford Expedition "left the roadway, striking two power poles and several trees," the statement said.
Offensive lineman Warren McClendon, 21, and staff member Tori Bowles, 26, were also hurt in the crash. McClendon was released from the hospital Sunday evening; Bowles was still listed as critical, according to 11Alive's UGA insider with UGASports.com.
Ceciliey Pangburn lived in the neighborhood where the crash happened. She said she was trying to go to sleep when she heard a loud noise and her power went out.
"I can't even tell what happened because they hit a power line, they hit a light pole, they hit a tree, and then they hit the building," she said.
Pangburn, who graduated from UGA said she is a fan and was just celebrating the Bulldogs' win Saturday.
"I was in shock," she said. "They must've been coming home from a celebration."
In a matter of hours, the Bulldog Nation went from celebrating to grieving.
"Devin was an outstanding young man in every way. He was always smiling, was a great teammate and a joy to coach," head coach Kirby Smart said in a statement. "Chandler was a valuable member of our football staff and brought an incredible attitude and energy every single day."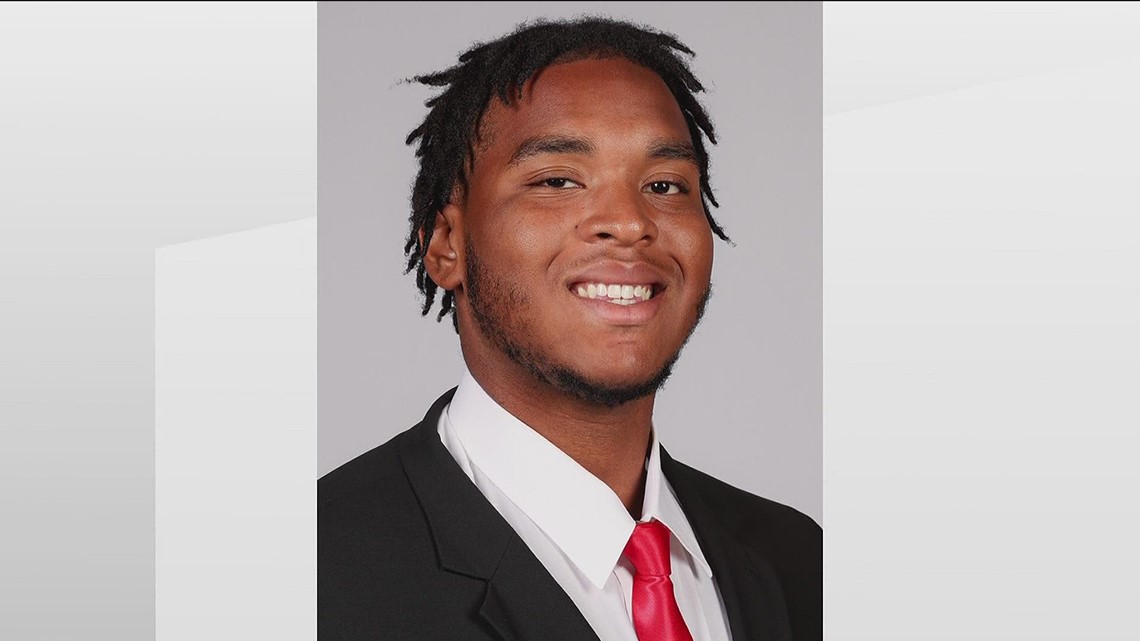 Willock was a 6-foot-7, 335-pound redshirt sophomore from New Milford, New Jersey.
He played extensively as a backup during the 2022 season and started at right guard in Southeastern Conference victories over Tennessee and Kentucky.
With McClendon and offensive lineman Warren Ericson headed to the NFL draft, Willock likely would have been competing for a starting position in 2023 as the Bulldogs go for a third straight national title.
Athletic director Josh Brooks said Willock and LeCroy were "two special people" who "meant the world to our football program and athletic department."
Full UGA Athletic Association statement:
"The entire Georgia family is devastated by the tragic loss of football student-athlete Devin Willock and football staff member Chandler LeCroy. Two other members of the football program were injured in the accident. They are both in stable condition, and we will continue to monitor their status with medical personnel.
"Devin and Chandler were two special people who meant so much to the University of Georgia, our football program and our athletic department. We ask that everyone keep their families in your prayers during this very difficult time.
"The UGA Athletic Association will work with our medical team as well as our mental health and performance personnel to make sure we are providing the best support possible for our staff and student-athletes who are processing this grief. We can provide no further comment at this time but ask that everyone continue to keep those involved in your prayers."
Download the 11Alive News app and sign up to receive alerts for the latest on this story and other breaking news in Atlanta and north Georgia.