NEW ORLEANS — Cheated, robbed and stolen were the words spoken most outside of the Mercedes-Benz Superdome on Sunday, about a critical pass interference fans say was never called.
That no-call ended up being the only thing people could talk about, angry and hurt after a heartbreaking play ended the Saints post-season for the second year in a row.
RELATED: 'We were robbed' | Saints fans react to loss to Rams
Eyewitness News listened to fans who saw the game with their own eyes say it best:
"Legacies were changed because of that one play that one call that one call that's a tainted Super Bowl that they're going to," one fan said.
"I am in section 606. The call is in the opposite end. The entire section was cheering and somehow no flag comes out," another said.
RELATED: Saints fans devastated in local bars watching Saints loss
"I think it's going to go down as the worst non-call in history," one said.

"We didn't know the refs were going to be the 12th man for the Rams," one man said.
Images from the New Orleans Saints' heartbreaking loss to the Los Angeles Rams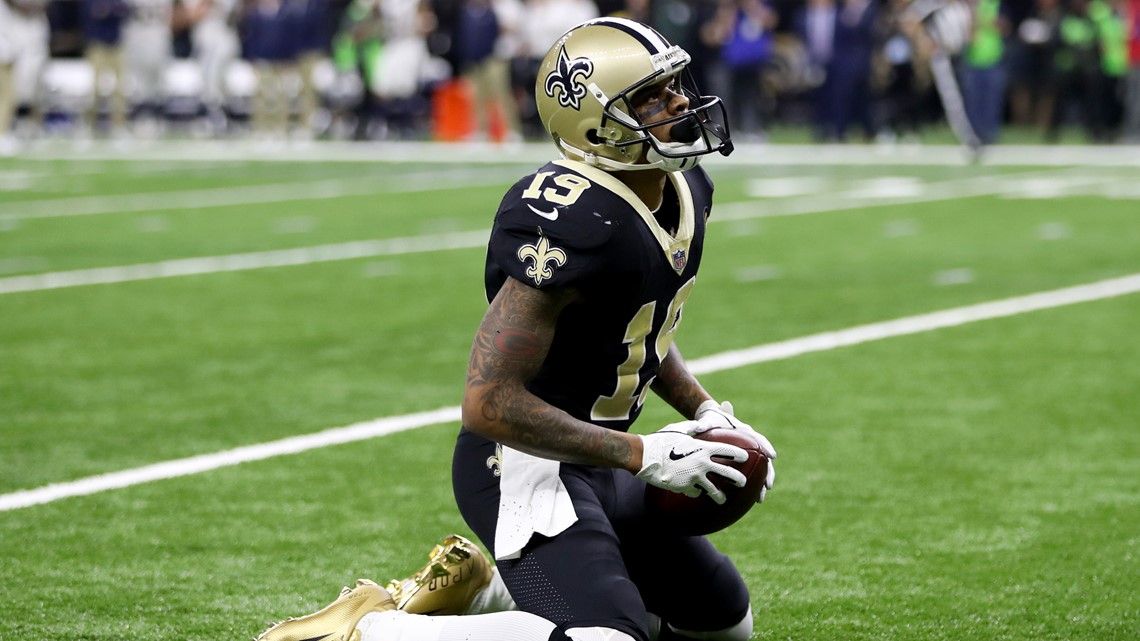 RELATED: The NFL's worst nightmare - what they're saying about the non-call
"In the wide open field pass interference they did not throw a flag they took it from us, they robbed us of it."

"I can't say what I want to say but Lord Jesus, they took it away from us."
"New York needed to call in and tell the them they had to throw a flag on
that play, it was too egregious."

"I sit right there at the very top row we could see it from there it was unreal everybody saw it."
RELATED: Brees: 'I feel pretty positive' about returning next season
"Call the police we got robbed did you see that."

"It's bad, it hurts to come here and see that."

"The only thing I'm going to say is I'm going to pray for those referees."
The word "conspiracy" was even being thrown around.
"Who dat say dey gonna cheat dem Saints?"
RELATED: Rams DB: 'I got away with one tonight'
"If we can find an attorney in the City of New Orleans worth his salt or her salt willing to take on the NFL, I'll put my house on the line."

"The NFL wants the Patriots and Los Angeles they don't want these small town markets."
"Roger Goodell does not want the Saints to go back to the Super Bowl, because of BountyGate."
RELATED: Mouton: Saints had 98 percent chance to win if not for missed call
Some talked about the their dedication to the Saints and a city and culture they love.

"We're in the middle of Carnival we're about to have fun everybody else lost and just goes home and has a bad time we're about to go home with a loss and have a good time,"
RELATED: Harry Connick Jr. pens letter to NFL Commissioner
"We still made it this far and i'm still going to be a saint fan til the day I die baby."
Above all, many said a familiar refrain in New Orleans: there's always next year.