NEW ORLEANS — The southbound bridge of the Lake Pontchartrain Causeway has reopened after crews retrieved a pickup truck that drove off the bridge Tuesday morning.
Dive team recovers truck after Tuesday crash off Causeway Bridge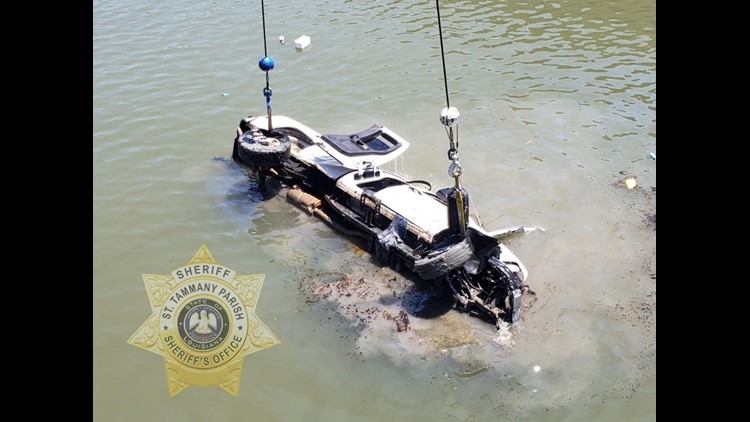 The Causeway Police Department says southbound lanes reopened around 12:30 p.m., more than an hour earlier than expected.
Two people and their dog were rescued after their pickup truck drove off the bridge around 6 a.m. Tuesday near mile marker 18. Authorities say the driver was in the right lane with his cruise control on when he started looking at Google Maps on his phone and the dog snapped at him.
The truck hit a curb and swerved from one side of the bridge to the other before driving through the railing and into Lake Pontchartrain.