NEW ORLEANS — One person is dead and others were hurt after a line of severe weather passed over Louisiana, flooding streets and spawning several tornados.
Baton Rouge Mayor Sharon Weston Broome confirmed that one man drowned after their car stalled on Chippewa Street after heavy rain flooded streets making the road impassable. First responders pulled the man from the car, but he later died.
RELATED: VIDEO: Woman rescued from sinking car in Baton Rouge floodwaters
The state transportation department said some low-lying roads and underpasses were closed due to high water as a band of heavy rain moved across south Louisiana. There were numerous reports of flooded cars in Baton Rouge and Lafayette.
A possible tornado also caused heavy damage in nearby Assumption Parish where five people were reportedly hurt. Authorities say the most severe injury was a broken leg.
PHOTOS: Tornado and storm damage across Louisiana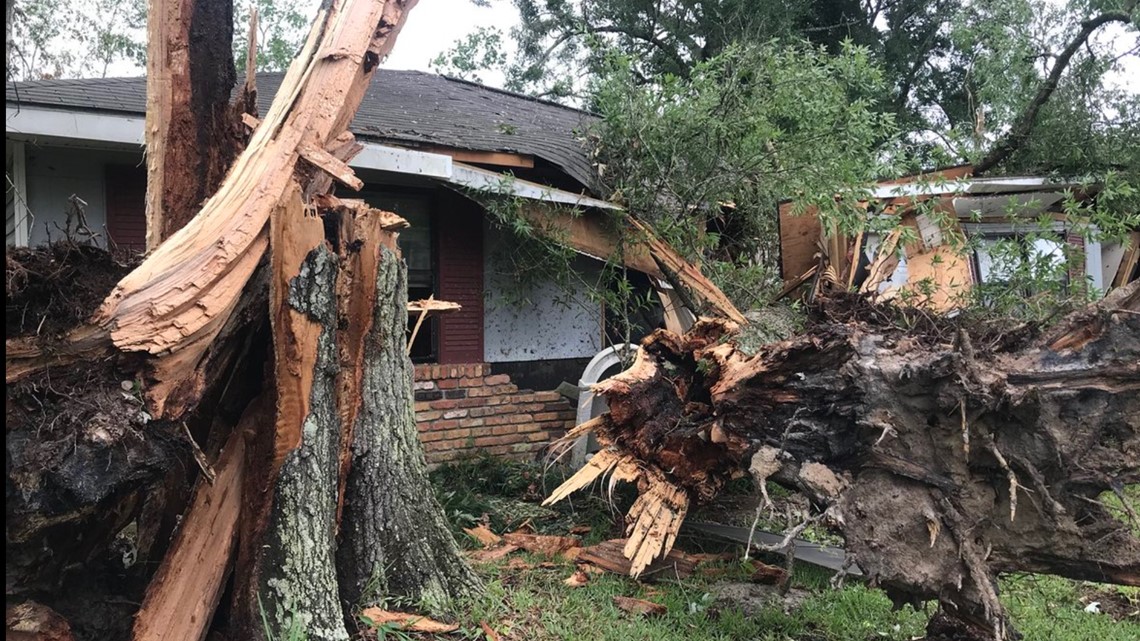 ExxonMobil in Baton Rouge reports that a possible tornado at its plant in Sorrento, Louisiana, caused five injuries.
The oil company said the five were immediately taken to a hospital. There were no details available on their conditions.
The company also said in a statement on its Facebook page that it was assessing the Sorrento site for damage following Thursday morning's severe weather.
Tornado warnings were issued for several parishes across South Central and Southeast Louisiana. Dashcam video captured what appeared to be a tornado, up close in Convent, Louisiana.
RELATED: Video: possible tornado near Convent
---
The Associated Press contributed to this report.