NEW ORLEANS — Colorado State University has released its first hurricane season outlook of 2022 and it calls for another above-average season. CSU calls for 19 named storms, nine hurricanes, and four major hurricanes.
The 30-year average is 14 named storms, seven hurricanes, and three major hurricanes.
The reason for the busy forecast includes several factors. El Nino is not currently expected through the peak of hurricane season. El Nino typically means more wind shear in the tropics and wind shear typically keeps the tropics quiet. The subtropics are also expected to be warmer than average.
This forecast comes after 2021, the third busiest hurricane season on record. It also follows the sixth year in a row we've seen an above average hurricane season. That's something we have never seen before.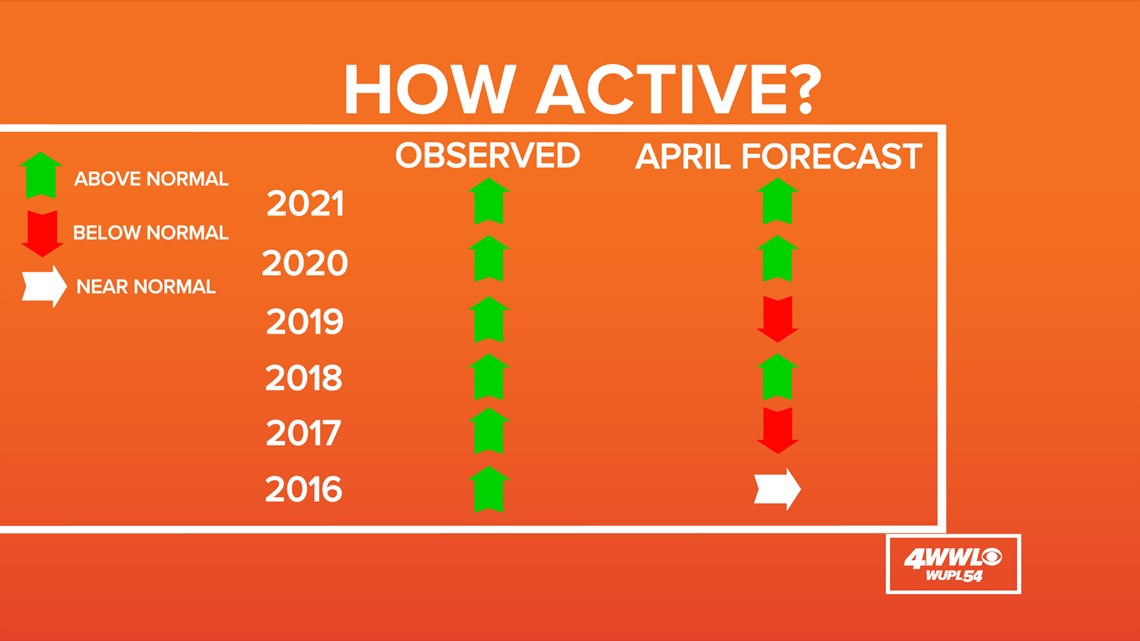 The 2021 Hurricane Season produced 21 named storms, including the Category 4 Hurricane Ida. The 2021 season saw seven hurricanes, four of which were major hurricanes.
Hurricane Season 2022 starts June 1st, but the National Hurricane Center will start issuing twice-daily regular tropical weather forecasts for the Atlantic Ocean, the Gulf of Mexico, and the Caribbean Sea starting May 15th.