Jefferson Parish's 9-1-1 services have been restored. Emergency calls should be directed there.
Unfortunately, the parish's administrative line, which was what they used to route emergency calls while 9-1-1 was down, has itself experienced an outage. It's unclear when that outage will clear up.
Everyone is asked to stay home and NOT venture onto the roads unless it is absolutely necessary. Many roads are blocked by downed trees and other debris and all traffic signals are not functioning.
LAFOURCHE
Cell Service and phone lines are down, including 911. If you have an emergency, you can call one of the numbers below for EMERGENCIES ONLY!

(985) 772-4810
(985) 772-4824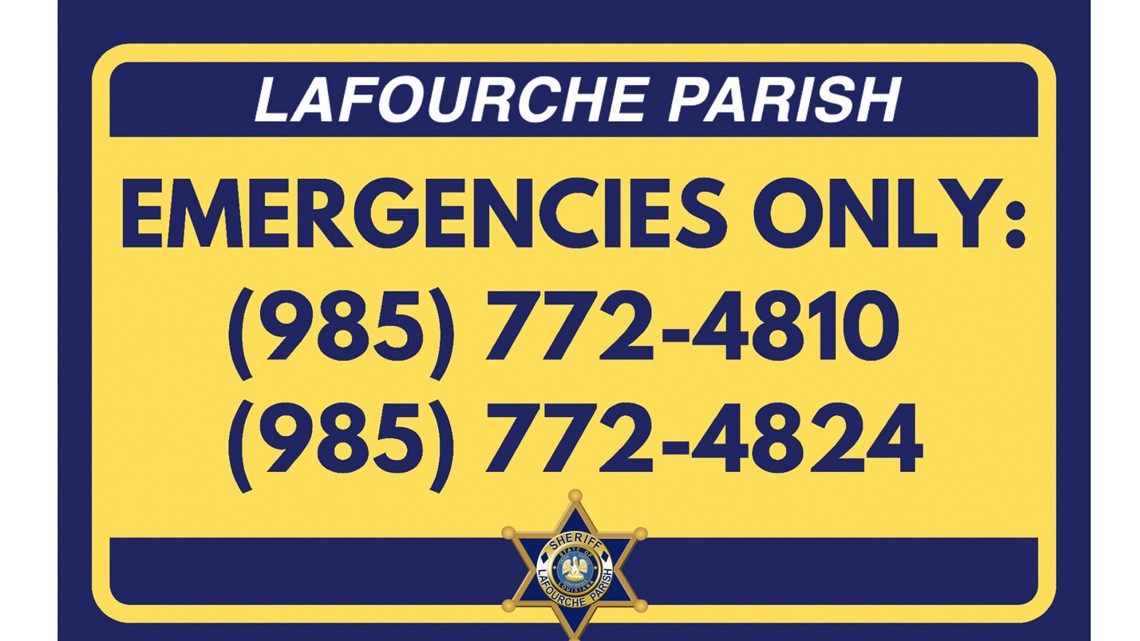 ORLEANS
In Orleans Parish, the 9-1-1 system in New Orleans is back online, officials say.
For emergencies, call 9-1-1 and call 3-1-1 or 504-658-2299 for non-emergency matters.
St. Tammany
In St. Tammany Parish, fire department officials say all 911, landlines and most cell services are out of service.
Emergency crews are assessing the damage, but residents are advised to stay inside until conditions improve.
Tangipahoa
9-1-1 is down in Tangipahoa Parish until further notice. Residents needing to contact emergency services should call 985-748-3246.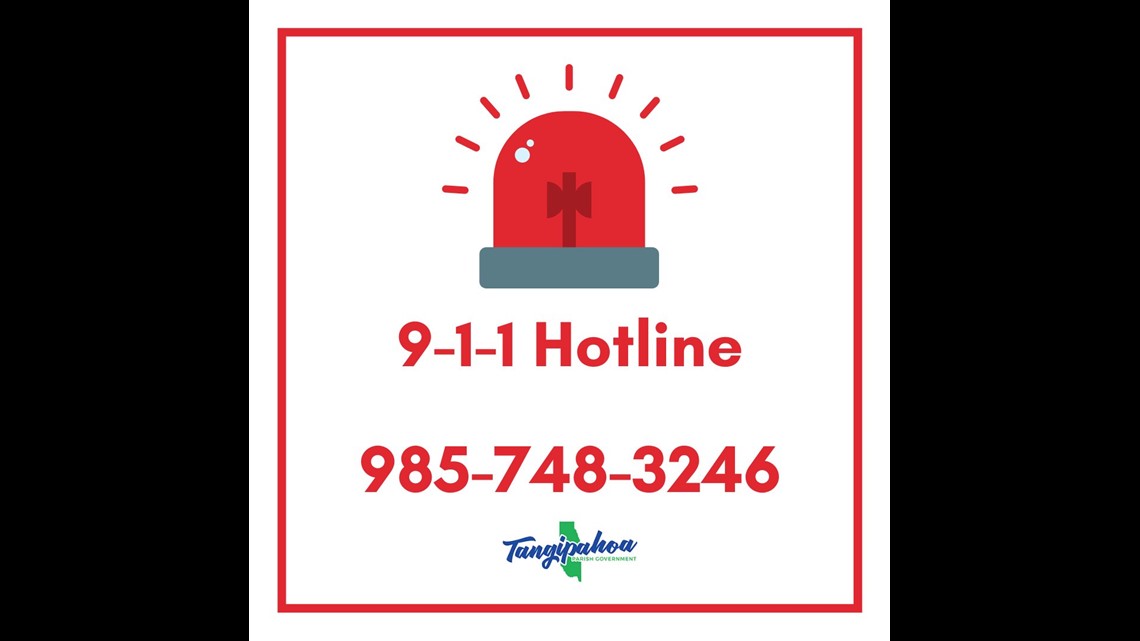 St. Charles
Both the 9-1-1 and non-emergency lines of communication with first responders are down Monday morning. The sheriff's office says they are working to restore service, but didn't provide any kind of estimated timeframe for restoration.
St. Bernard
The St. Bernard Sheriff's Office's 911 and non-emergency phone lines are both down due to cell service outages in Hurricane Ida's wake.
Residents who need emergency services can call one of these three numbers:
Watch our live, continuing coverage of Hurricane Ida's aftermath: