How to apply for FEMA & other aid in Louisiana after Hurricane Ida
If you have homeowners or renters insurance, you should file a claim as soon as possible.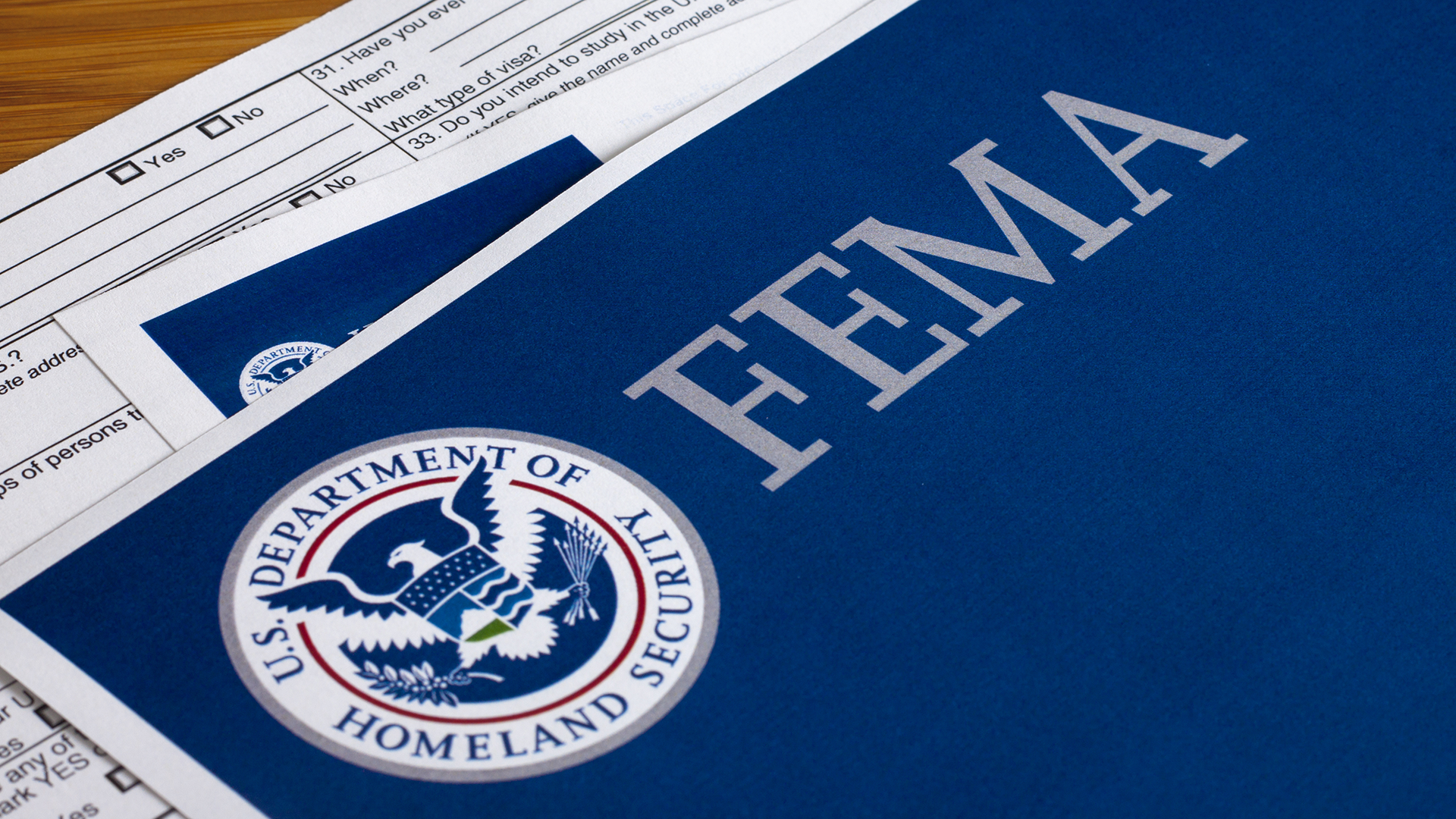 WWL-TV has compiled a list of federal, state, and local government resources that have been activated after Hurricane Ida devastated Louisiana.
1. File an Insurance Claim
:
If you have homeowners or renters insurance, you should file a claim as soon as possible. By law, FEMA cannot duplicate benefits for losses covered by insurance.
If you are uninsured or underinsured, you may be eligible for federal assistance.
2. Apply For FEMA Aid
:
Louisiana residents affected by Hurricane Ida can now apply for the Individual and Households assistance program from FEMA. The agency says the easiest way to apply is online at DisasterAssistance.gov.
Residents can also apply by phone by calling 1-800-621-3362 or TTY 1-800-462-7585 between 6 a.m. to 12 a.m., seven days a week.
FEMA recommends applying online if possible due to heavy call volumes after Hurricane Ida.
To be eligible, you must live in one of the following parishes: Ascension, Assumption, East Baton Rouge, East Feliciana, Iberia, Iberville, Jefferson, Lafourche, Livingston, Orleans, Plaquemines, Pointe Coupee, St. Bernard, St. Charles, St. Helena, St. James, St. John the Baptist, St. Martin, St. Mary, St. Tammany, Tangipahoa, Terrebonne, Washington, West Baton Rouge, and West Feliciana Parishes.
As soon as it is safe to do so, start cleaning up. Take photos to document damage and begin cleanup and repairs to prevent further damage. Remember to keep receipts from all purchases related to the cleanup and repair.
What Do I Need to Apply?
When you apply for assistance, have the following information readily available:
A current phone number where you can be contacted
Your address at the time of the disaster and the address where you are now staying
Your Social Security number, if available
A general list of damage and losses
If insured, the policy number or the agent and/or the company name
Sheltering Assistance
FEMA has activated its Transitional Shelter Assistance program for Louisiana residents, allowing short-term, emergency sheltering at some hotels.
If you are eligible for Transitional Sheltering Assistance, FEMA will pay the cost to stay in certain lodging providers for a limited period. Costs covered are for the cost of the room and taxes, and any other expenses are not included.
Critical Needs Assistance
One of the available forms of assistance right now is Critical Needs Assistance, which can provide a one-time award of up to $500 to eligible survivors.
To be eligible, survivors need to be residents of a parish that was included in the federal disaster declaration and need to first apply for assistance at DisasterAssistance.gov, through the FEMA app, or by calling (800) 621-3362.
Generator and Chainsaw
Louisiana survivors who purchased or rented a generator and/or chainsaw as a result of Hurricane Ida may be eligible for FEMA reimbursement.
FEMA may reimburse applicants up to $800 for generators and up to $250 for chainsaws.
Survivors interested in generator and/or chainsaw reimbursement from FEMA must first apply for assistance.
Applicants who purchase or rent a generator and/or chainsaw between Aug. 26, 2021, and Sept. 25, 2021, may be eligible to receive financial assistance for reimbursement if:
The applicant meets the general eligibility requirements for FEMA's Individuals and Households Program.

The home is the applicant's primary residence and is located in a parish designated for the Individuals and Households Program.

The generator was purchased or rented due to a disruption in electrical utility service caused by Hurricane Ida.

Proof-of-purchase or rental receipts for the items are submitted by the applicant.
Renters Assistance
Renters may apply for disaster assistance with FEMA. If you have renter's insurance, you should call your insurance provider to file a claim. If you are insured, you must provide information from your insurance which may include a declaration page and a settlement or denial.
Awards may be available to rent or pay for a different place to live for a limited time while repairs are made to your rental home or until it is livable. Rental grants may be used for security deposits, rent and the cost of essential utilities, such as gas and water. The grants may not be used to pay for separate cable or internet bills.
Renters may also qualify for assistance for essential personal property and other disaster-related expenses. These may include replacement or repair of necessary personal property, such as furniture, appliances, clothing, textbooks or school supplies; replacement or repair of tools and other job-related equipment; vehicle repair; and medical/dental bills.
3. Blue Tarps
:
Operation Blue Roof is a priority mission managed by the U.S. Army Corps of Engineers for FEMA. Operation Blue Roof aims to provide homeowners in disaster areas with fiber-reinforced sheeting to cover their damaged roofs until permanent repairs are made.
This program is a free service to homeowners. Operation Blue Roof protects property, reduces temporary housing costs, and allows residents to remain in their homes while recovering from the storm.
This program is for primary residences or a permanently occupied rental property with less than 50 percent structural damage. Vacation rental properties are not eligible for this program. After the blue roof is installed, the structure is declared habitable. Not all roof types qualify for the program. Roofs that are flat or made of metal or clay, slate, or asbestos tile do not qualify. All storm debris must be removed for the roof to qualify.
4. Food Stamps 'Hot Meals'
:
Louisiana participants in the Supplemental Nutrition Assistance Program (SNAP) can use their benefits to purchase "hot" or prepared foods through September 28, 2021, following a waiver from the U.S. Department of Agriculture, Food and Nutrition Service (FNS).
Normally, SNAP benefits cannot be used to purchase "hot food products prepared for immediate consumption.
The waiver, granted August 30, will allow SNAP recipients to use their benefits to buy prepared foods available at any retailer that accepts EBT cards in Louisiana. Restaurant purchases are still prohibited.
Disaster Food Stamps
DSNAP has not yet been federally authorized in any Louisiana parishes. DSNAP can be offered only in locations where a disaster has been federally declared, Individual Assistance has been federally approved and FNS has authorized a DSNAP operation.
In the meantime, residents affected by Hurricane Ida are encouraged to register for DSNAP. Registration does not guarantee benefits, but will make the application process easier and quicker for applicants if a DSNAP is approved for their community.
More information about DSNAP, including how to create an account and register, can be found at www.dcfs.la.gov/DSNAP.
Small Business Loans
:
U.S. Small Business Administration (SBA) low-interest disaster loans are available for homeowners, renters, businesses of any size and most nonprofits. Similar to FEMA, SBA cannot duplicate benefits for losses covered by insurance.
For small businesses, those engaged in aquaculture and most nonprofits, up to $2 million is available for working capital needs even if there was no property damage, with a $2 million maximum loan for any combination of property damage and working capital needs.

For homeowners: up to $200,000 is available to repair or replace their primary residence. For homeowners and renters: up to $40,000 is available to replace personal property, including vehicles.
Businesses and residents can apply online at https://disasterloanassistance.sba.gov For questions and assistance completing an application, call 800-659-2955 or email FOCWAssistance@sba.gov. SBA will answer specific questions about how a disaster loan may help each survivor recover from the disaster damage
► Get breaking news from your neighborhood delivered directly to you by downloading the new FREE WWL-TV News app now in the IOS App Store or Google Play.