NEW ORLEANS — As of the Thursday 4 pm advisory, Tropical Storm Ida has formed and continues to churns through the Caribbean Sea. It is running into some wind shear keeping it rather disorganized. The system is expected to continue its NW movement through Caribbean Sea today and eventually moving into the Gulf as early as Saturday morning. The atmosphere environment looks favorable in the Gulf this weekend. Very warm water and little to no wind shear will present for further intensification. Intensity models are hinting that a major hurricane is possible (cat 3) before it makes landfall somewhere along the LA/MS coastline.
The system is being tugged NW through the Caribbean Thursday and Friday by an upper-level low in the Gulf of Mexico. This upper-level low will continue to push west through the Gulf and weaken by Friday. That's when high pressure takes over and continues to steer the system NW into the Gulf. It doesn't appear the high pressure will be strong enough to block the system from getting into the northern Gulf.
The timing of the system has it near the Yucatan or Cuba on Friday afternoon, the southern Gulf on Saturday and approaching the northern Gulf Coast by late Sunday/Monday.
We're growing more confident Louisiana could see impacts by the end of the weekend. Continue to check back frequently as impacts could be felt within the next 3-4 days. This doesn't leave a lot of time to prepare, so use the next couple days to go over hurricane plans should we need to use them this weekend.
Video Forecast:
Here's the latest forecast from Your Local Weather Experts. Follow WWL-TV on Youtube for tropical weather updates throughout hurricane season
2021 Hurricane Season Outlook
The 2021 Atlantic hurricane season is forecast to produce more storms than average. The reason for this is the lack of El Nino, which typically features more wind shear. We also expect warmer than average sea temperatures and an active West African Monsoon.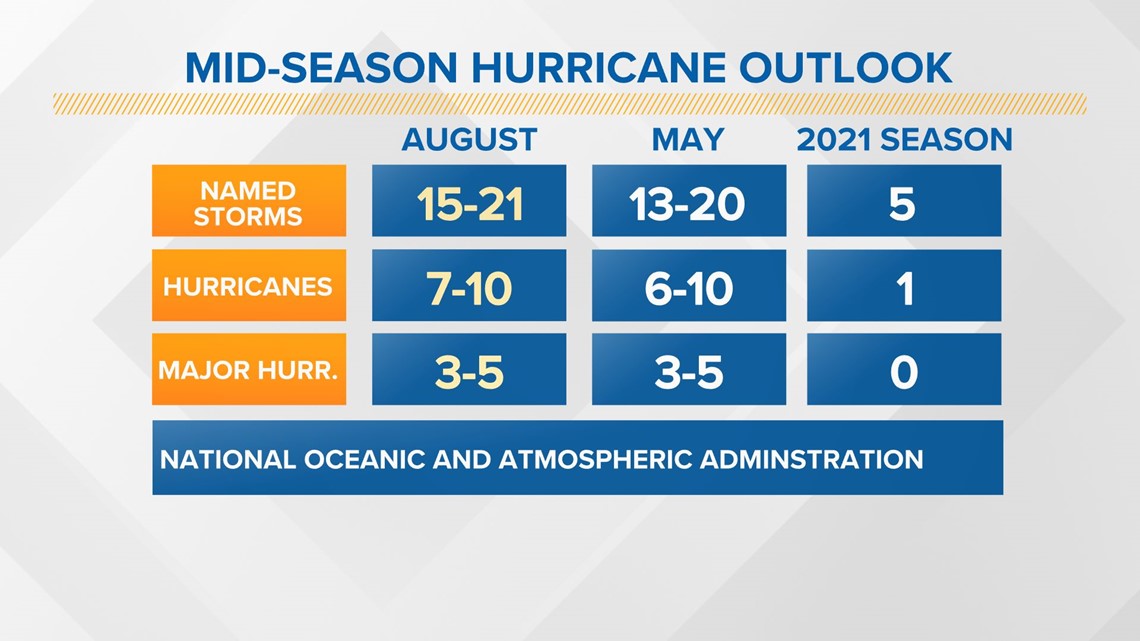 After a record-breaking 2020 hurricane season, we now know the Greek alphabet will no longer be used to name storms.
The World Meteorological Organization announced the Greek alphabet will not be used in the future because it "creates a distraction from the communication of hazard and storm warnings and is potentially confusing."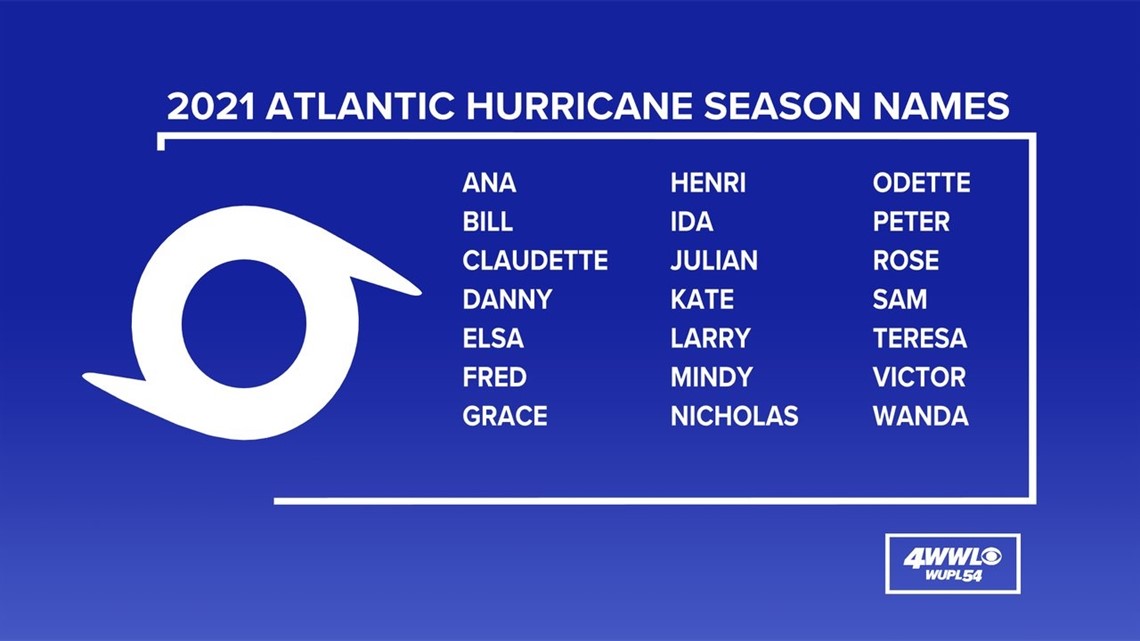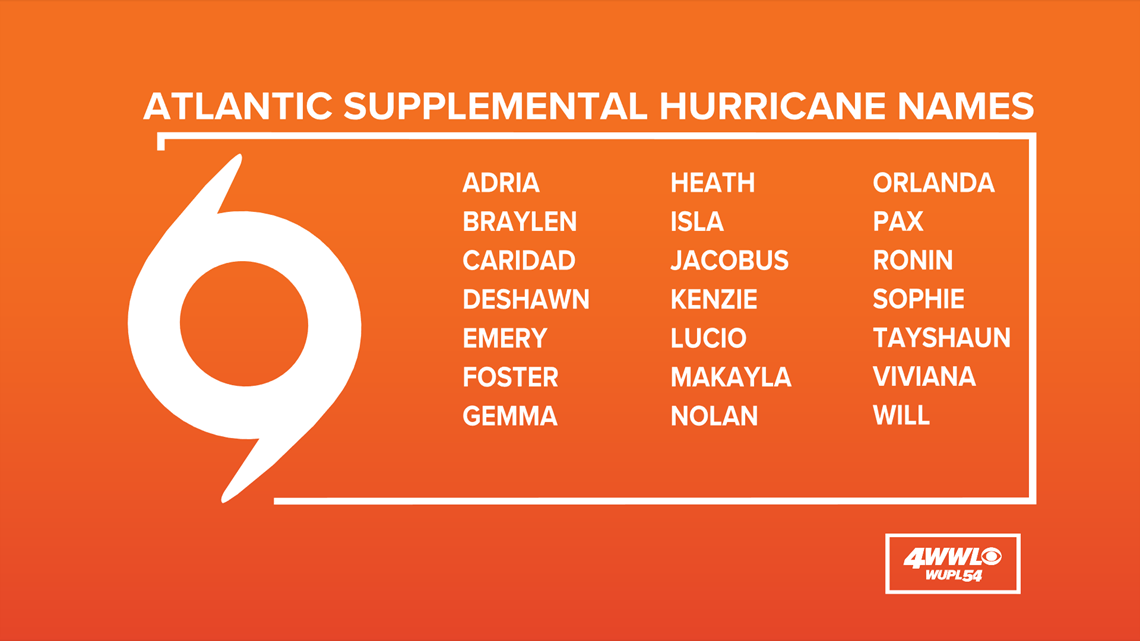 There has been only one other season that used the extra set of names, and that was in 2005. The World Meteorological Organization released a new set of supplemental names that will be used if the season exhausts the standard list.
► Track the tropics with live updates delivered directly to your phone. Text APP to 504-529-4444 to download the FREE WWL-TV News app now or find us in the iOS App Store or Google Play.