NEW ORLEANS — The 2021 hurricane season was forecast to be a busy one and it was. The season ended with 21 named storms, 7 hurricanes, and 4 major hurricanes. For the third time ever we exhausted our entire list of 21 names. Although, with more storms being named, should we perhaps add names using the letters Q, U, X, Y, and Z???
This has only happened in 2005, 2020, and 2021.
The most memorable and costliest storm was Hurricane Ida. It made landfall as a category 4 with estimated winds around 150 mph in Port Fourchon. However, that intensity could change.
The National Hurricane Center will go through all the data collected during the storm over the coming months and release a final intensity likely in early 2022.
The National Oceanic and Atmospheric Administration forecasted a busy season calling for 15-20 named storms, 7-10 hurricanes, and 3-5 major hurricanes. The season started early with Tropical Storm Ana forming in May but was remarkably quiet through the month of October.
The 2021 season was above-average for the 6th year in a row. This has never happened before going back through records dating back to 1851. But, it's difficult to compare current seasons...say, the last 20...with seasons in the 1800s and certainly before advanced technology.
The season was third busiest on record with regards to the total number of storms, 21, but there's a lot more to it than that. Based on ACE or the strength of a storm over time, 2021 isn't even in the top 25...it comes in at 30th! We're also seeing more what are called "shorties" storms which last only 2 days or less. These are storms when out over the open ocean, would have gone completely unnoticed and not counted in the official tally. Per NHC research, more storms are being named not because of climate change, but because our technology has improved in such a manner than more storms are correctly identified.
So, if you remove the shorties of this season, 5, that would place 2021 a little closer to average, 16. We also saw 2 storms which only lasted 3 days. So with those removed as well, the season total would have been 14...average!
In fact, the total number of hurricanes this season is exactly the average and we only saw one more than average major hurricane. Obviously for LA, 2021 will be a bench-mark year because of Ida.
That's why, in my opinion, the seasonal forecast isn't that important as it doesn't give you strength and locations of storms...it simply can't!
2021 Hurricane Season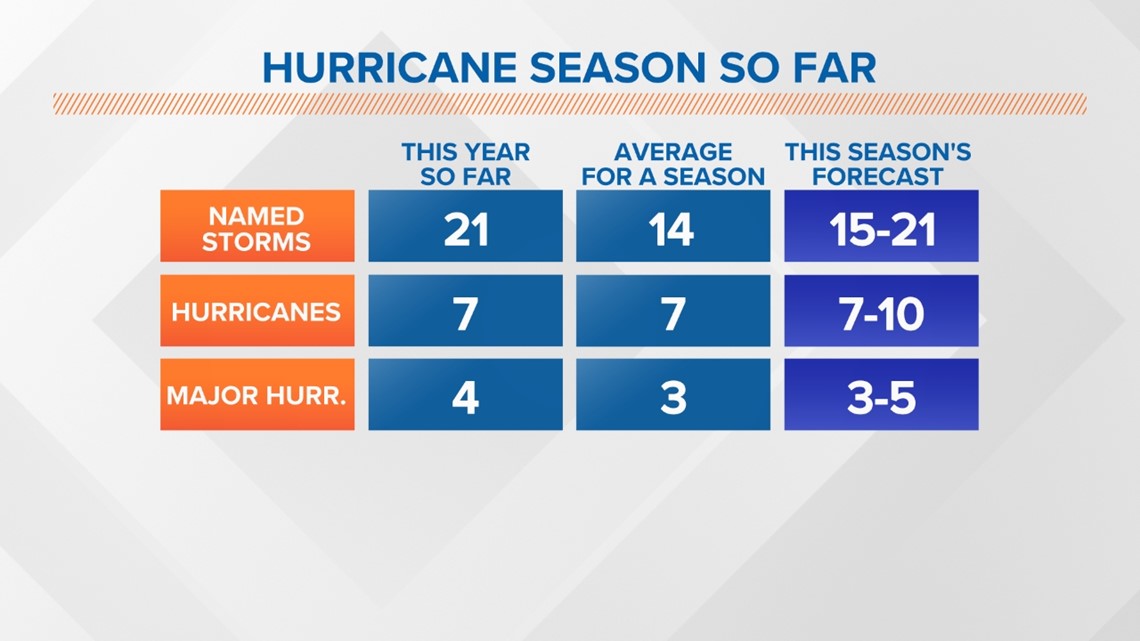 The season was forecast to produce more storms than average, and it has indeed produced 21 named storms as of October 30. Part of the reason for this was the lack of El Nino, which typically features more wind shear. We also had warmer than average sea temperatures and an active West African Monsoon.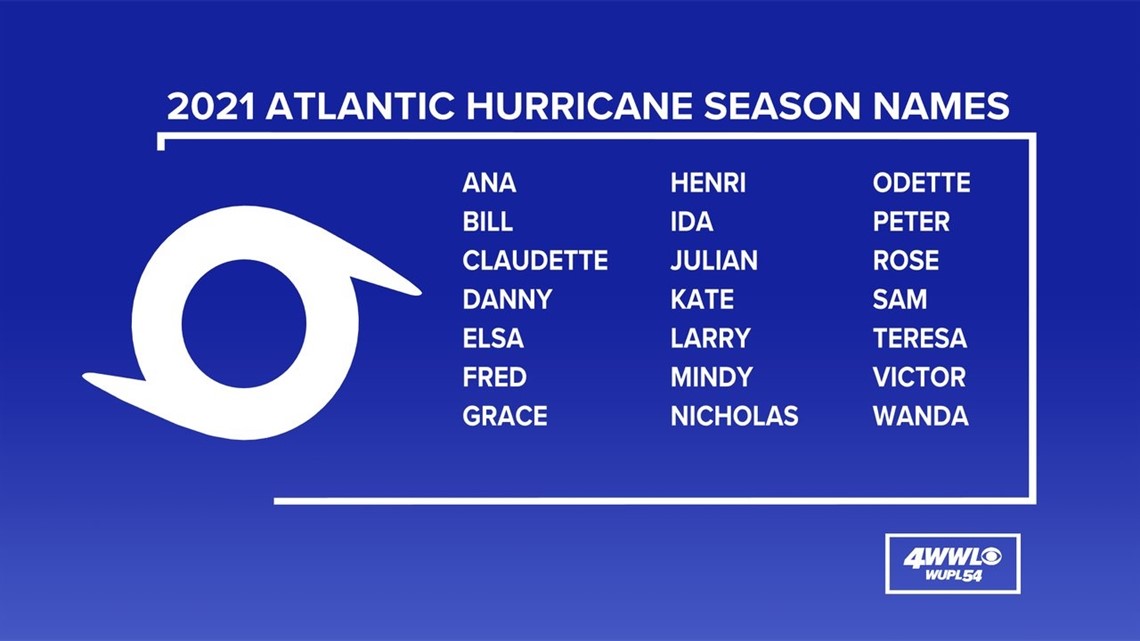 The final storm was Wanda, which brought us to the last name on the list for this year.
If we had exceeded the 21 names on the list, we would have progressed to a new set of supplemental names provided by the World Meteorological Organization. They said the Greek alphabet will not be used because it "creates a distraction from the communication of hazard and storm warnings and is potentially confusing."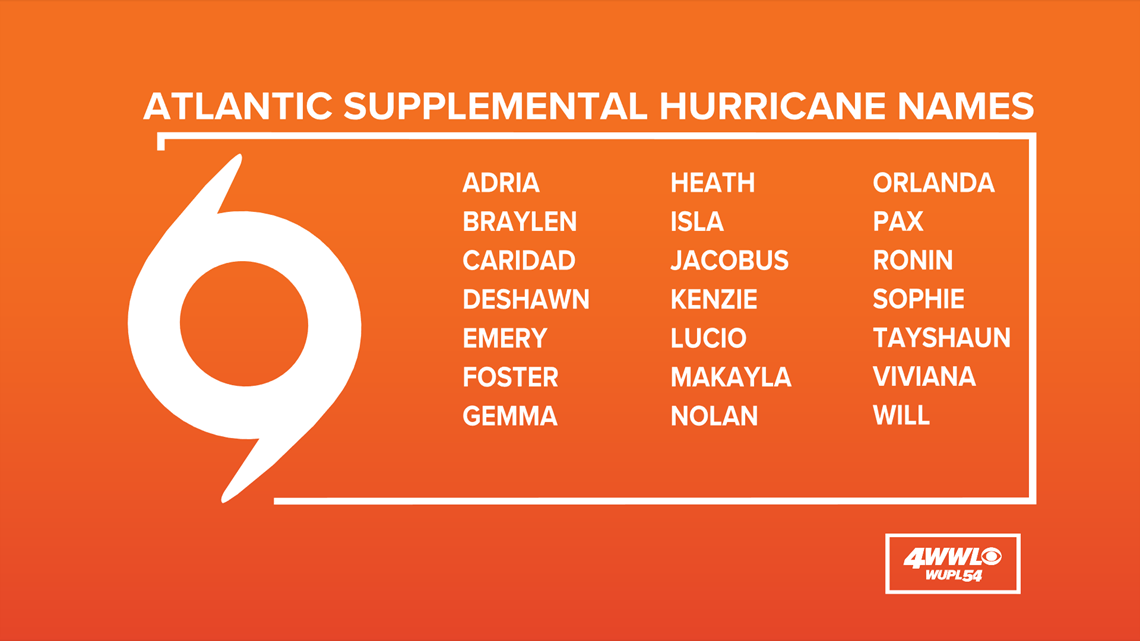 There have been only two years that used an extra set of names, and those were 2005 and 2020.
► Track the tropics with live updates delivered directly to your phone. Text APP to 504-529-4444 to download the FREE WWL-TV News app now or find us in the iOS App Store or Google Play.