NEW ORLEANS - A St Tammany Parish Sheriff's deputy, praised getting high numbers of drunk drivers off the streets, was caught fudging a DWI report last year when a video of him conducting a field sobriety test didn't match the narrative in his supplemental police report.
Deputy Bryan "Ricky" Steinert resigned under the cloud of an internal affairs investigation, putting the prosecution of dozens of criminal cases at risk. While those cases are now being reviewed by St Tammany Parish District Attorney Warren Montgomery, Sheriff Randy Smith has not asked prosecutors to review any evidence of possible crimes committed by Steinert.
While Smith launched an administrative investigation into the incident, records show he closed the case without launching a criminal one.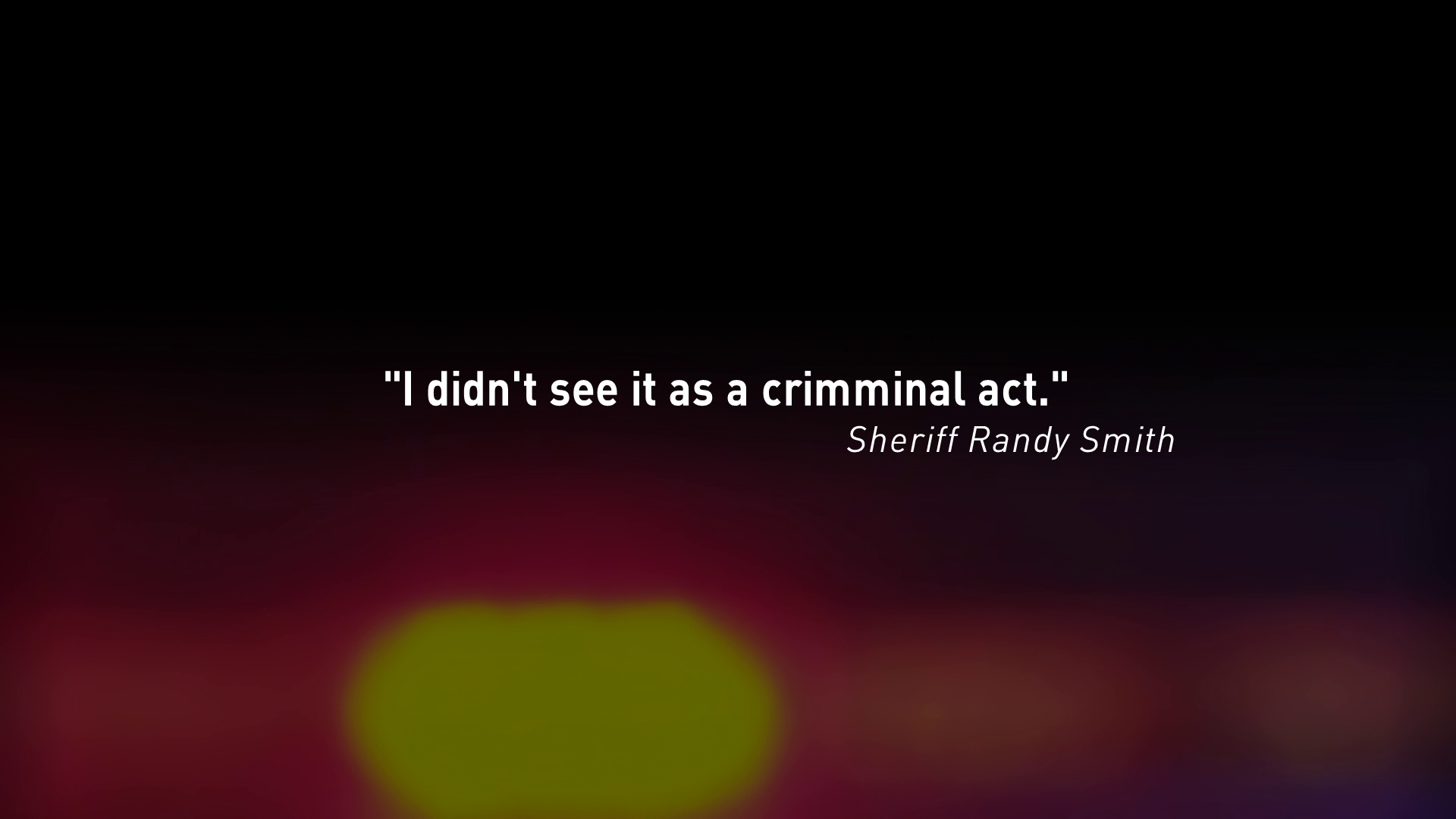 Louisiana Law prohibits the filing of false public records and despite an internal affairs report written by STPSO investigators that reads, "Steinert admitted he had fabricated his arrest report by coping [sic] and pasting the probable cause from a previous DUI arrest," Smith said he found no evidence of a crime.
Steinert had a reputation as a go-getter, a cop who was aggressive and engaged. It landed him a hand-picked role as one of STPSO's featured deputies on the A&E reality TV show "Live PD" in 2016.
He was the last "Deputy of the Year" honoree under former Sheriff Rodney "Jack" Strain. But the "Live PD" cameras wouldn't be the only ones on Steinert in 2016.
On January 16, 2016, Steinert pulled over Ryan Heyd, 32, for careless operation of his vehicle in Slidell. Steinert's report claims he smelled a strong odor of alcohol on Heyd's breath, so he performed a field sobriety test.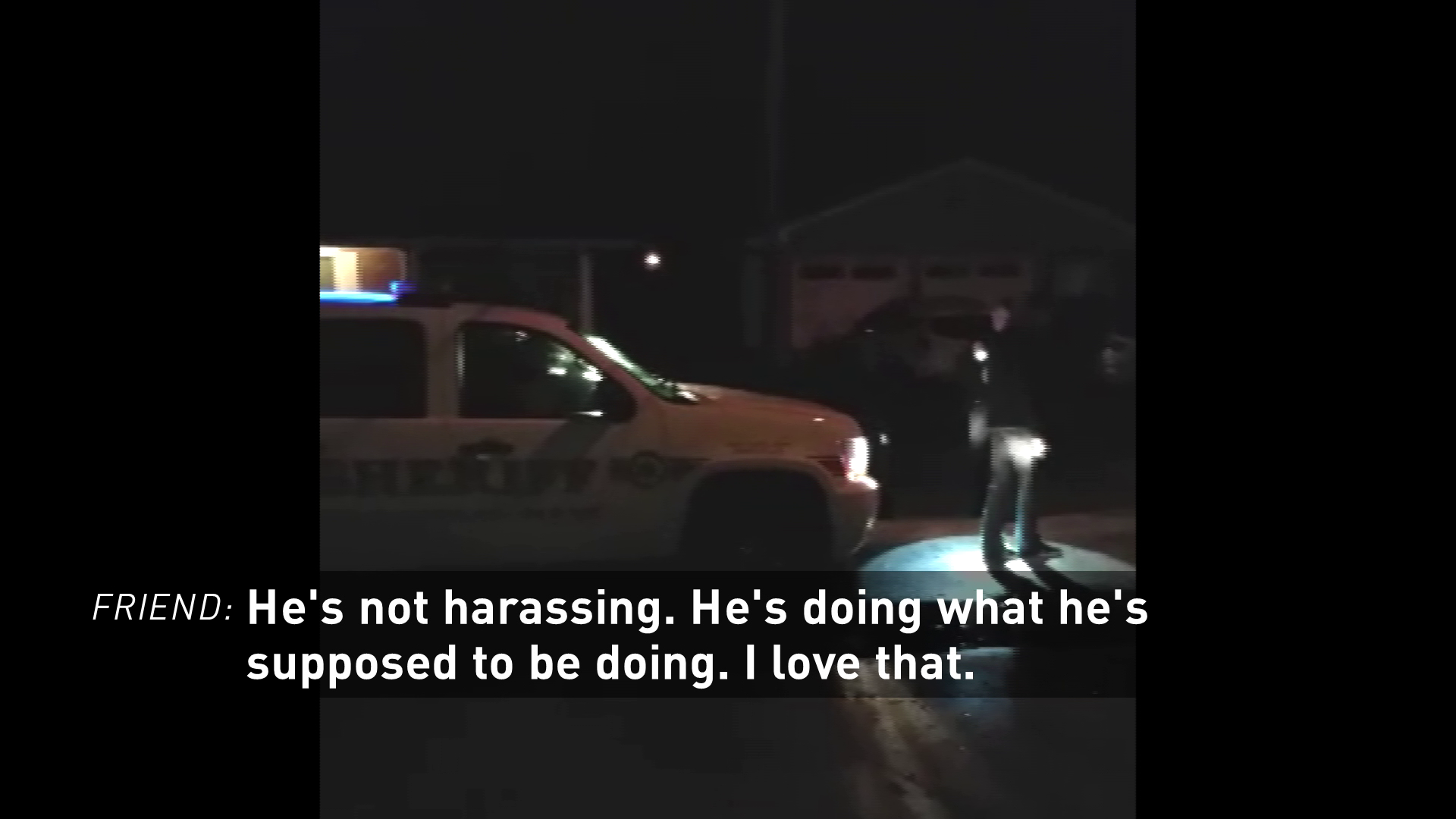 The test took place in Heyd's driveway and one of the two friends Heyd was driving home recorded it on his cell phone.
The video shows the off-duty Louisiana National Guard soldier walking heel to toe, arms at his sides, without bobbling. But Steinert's report paints a much different picture, one where Heyd supposedly stepped offline multiple times, using outstretched arms to regain his balance, wobbling again when he attempted the one-leg stand.
"I understand lying to get somebody out of trouble. I don't understand lying to get somebody in trouble," said Michael Bradley, Heyd's attorney.
Bradley brought the video to the attention of prosecutors and the Sheriff last year.
Timesheets obtained through public records request indicate Steinert was working overtime the night he pulled Heyd over, as he often did on his days off. He was paid through a grant from the Louisiana Highway Safety Commission aimed at getting drunk drivers off the roads.
"I've been doing this ten years, thousands of clients, I haven't come across something like that yet," Bradley said.
If convicted, it would have been Heyd's second DWI. He has a first-offense already on his record. Not only would it cost him financially, but Bradley said a second conviction could have cost Heyd, a two-time purple heart recipient, his Army commission.
DWI expert and Former St Tammany Parish Assistant District Attorney Jack Hoffstadt reviewed the cell phone video to evaluate how Heyd performed on the three main parts of a standard field sobriety test: The walk and turn, the one-leg stand and the horizontal gaze nystagmus test, which looks for jerky eye motions induced by intoxication.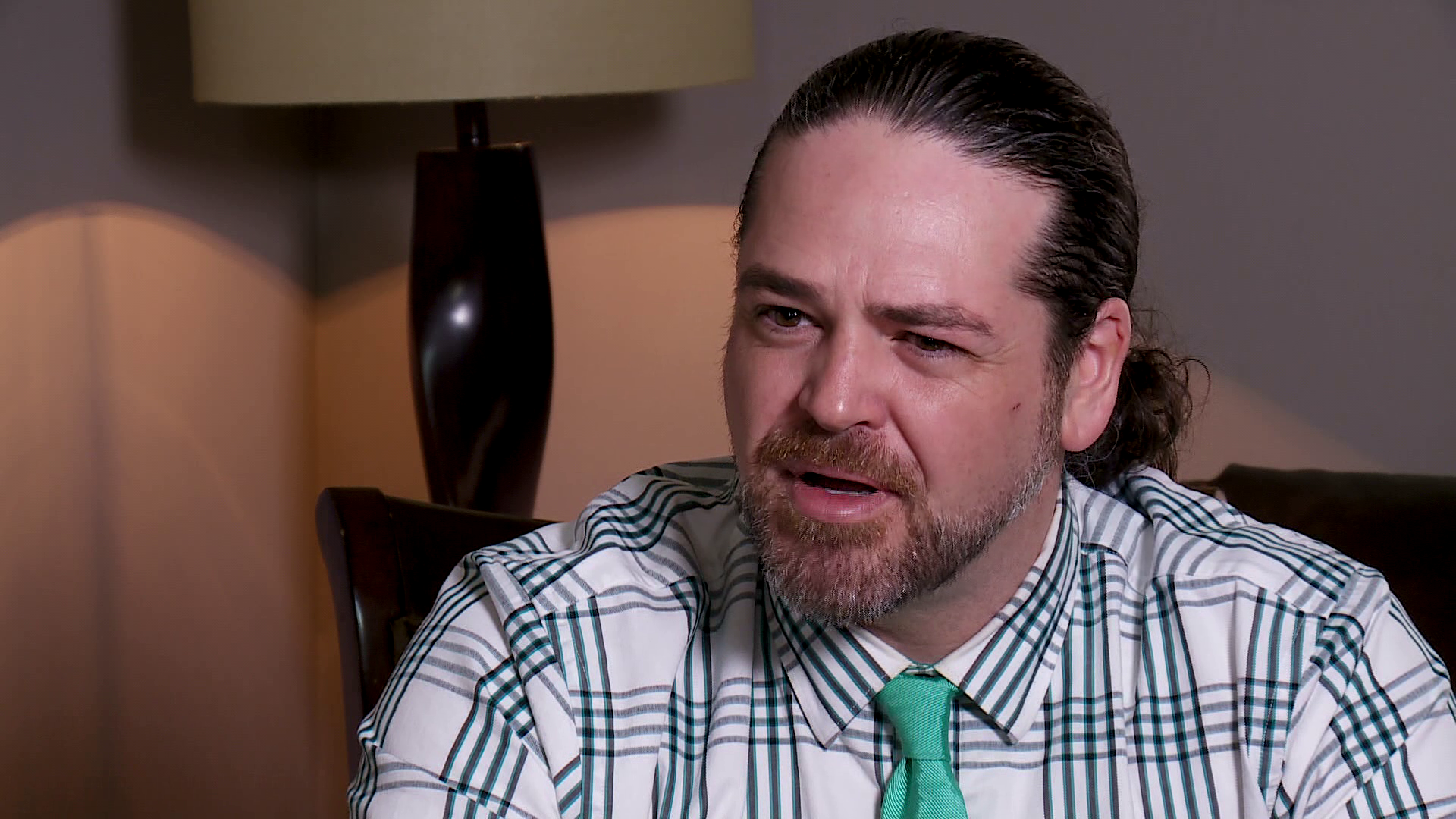 "It looked like he was heel-to-toe. He never stopped. He did the turn properly," Hoffstadt continued, "Based on what you showed me, I saw no clues that would indicate that he was impaired."
DA Montgomery dropped the charges against Heyd May 26, 2017.
"It was clear to our prosecutors that what was written in his report and what happened in this video contradicted one another," Montgomery said.
"I immediately opened up an internal affairs investigation. Once Deputy Steinert was notified, he came in and resigned the next day," Smith said.
The final report written by internal affairs indicates Steinert admitted to his lieutenant, "copying and pasting the probable cause" from another report and that Steinert admitted fabricating the facts associated with Heyd's arrest.
"If a police officer is knowingly and purposefully filing false police reports, that certainly is a crime under Louisiana law. And that is police misconduct of the highest order," said Loyola Law Professor Dane Ciolino.
But Smith didn't see it that way.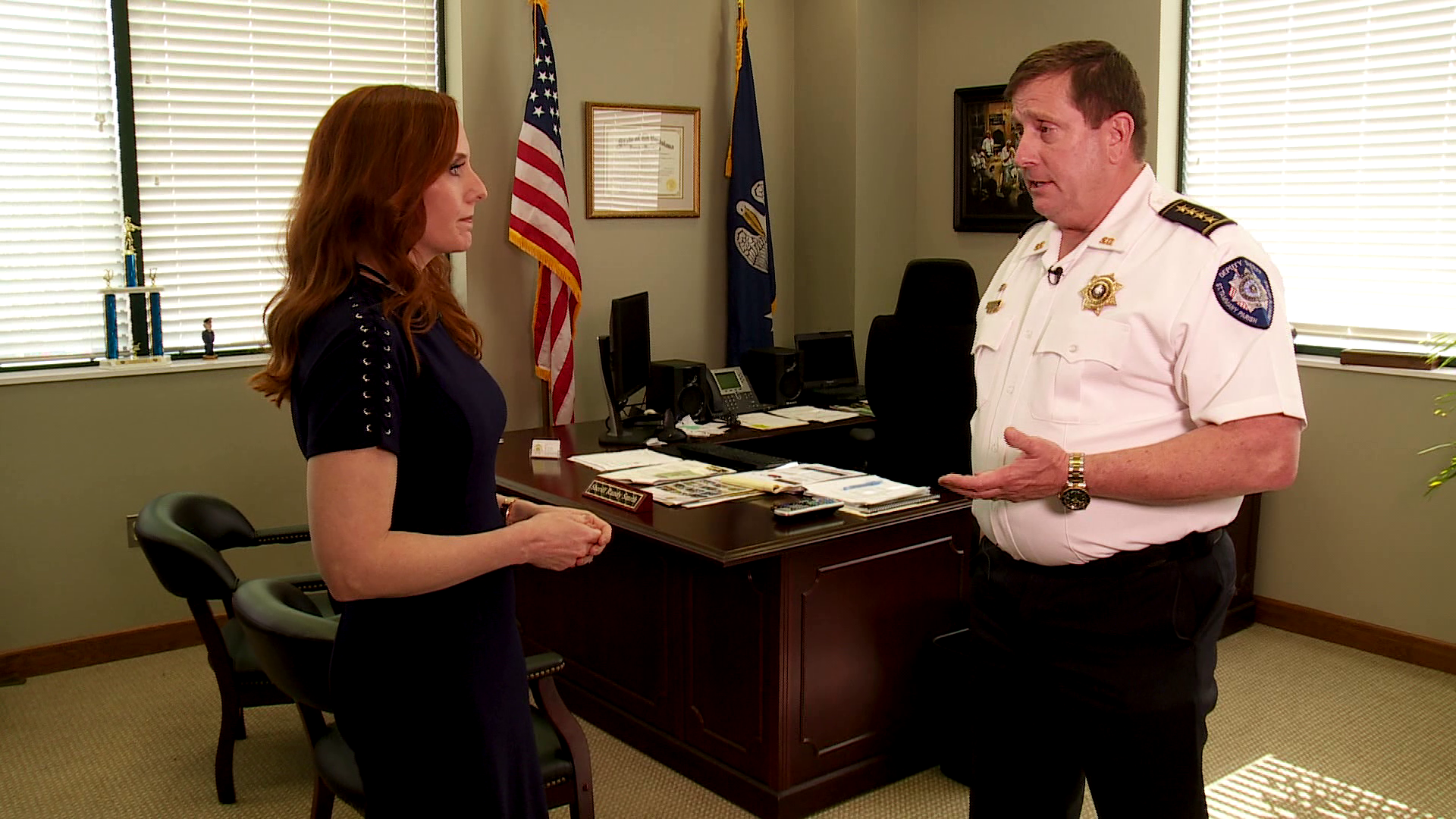 "We would have to look at it as a criminal matter to decide whether we were going to pursue charges or let another agency look at it so there's no conflict," but Smith said that has not been done in the Steinert case, "I didn't see it as a criminal act. I'm the hiring and firing authority as the sheriff. I make those decisions to whether we open up an internal investigation."
The IA report ends saying, "This case is considered closed."
"I know Ricky. He was a good deputy from the time I took office except/until this one DWI came forward," Smith said.
But records show Steinert took at least 117 people to jail since 2015.
Montgomery has already pushed to overturn the DWI conviction of 53-year-old Darren McFarland because his conviction, which came down two weeks before the Heyd video surfaced, was based largely on Steinert's testimony.
McFarland's breathalyzer results showed a blood alcohol level of .063, less than Louisiana's .08 legal limit.
According to Hoffstadt, almost all DWI cases that go to trial force the judge to choose whether to believe the suspect's word or the officer's.
"I never lost a DWI case as a prosecutor," Hoffstadt said about his decades-long career.
Landmark U.S. Supreme Court case Brady v. Maryland requires prosecutors to tell defense attorneys if they have evidence that could call into question a police officer's testimony.
"The sheriff's obligation is to provide me that information if I ask for it. Particularly if I ask for it. If I don't know about it, I can't fulfill my obligation," Montgomery said.
So far the DA has identified two dozen other cases, including a felony drug case, that are now at risk.
Records show since 2015, Steinert has put at least 117 people in jail.
Louisiana law prohibits filing false public records and Ciolino said if Steinert arrested people without probable cause it's a violation of their most basic civil rights.
"These are serious allegations of misconduct, and perhaps, criminal conduct. They need to be fully investigated in an impartial manner and then the results of that investigation need to be given to the DA to make the determine if charges are appropriate," Ciolino said.
Through public records, we found Heyd's wasn't the only report that raises questions about Steinert's arrests.
A comparison of three DWI reports, Heyd's, McFarland's and that of Jeremiah Jones, 39, who Steinert also pulled over in Slidell in early 2016 for a first-offense DWI.
The two paragraphs about the eye test on all three reports are virtually identical with only the names changed.
They contained specific language, such as, "During the test McFarland had to be told four different times to stop moving his head and follow his finger."
When presented with the reports Smith asked if it was coincidental and said, "During our investigation in the Heyd arrest, it did prove some untruthfulness."
But the sheriff's internal affairs report said the case was closed after Steinert resigned, with the look at other arrests limited to whether the DA had enough evidence to prosecute the suspects without Steinert's testimony.
"What should not happen is for the sheriff to make the unilateral decision that this should go no further. That's a decision that should really be made by the DA's office," Ciolino said.
WWL-TV also showed two of Steinert's reports to DA Montgomery.
"Getting this type of information is something, I suppose, the internal affairs office should look into and if they feel a crime has been committed, they should refer it to us. But I don't think that relieves us from the obligation that if we see a crime has been committed that we should look into it as well. So, I appreciate you bringing this to my attention and we will look into it," he said.
When reached by phone, Steinert said he left the sheriff's office because he had been looking for a better paying job and he found one. He denied even knowing he was the subject of an internal investigation.