NEW ORLEANS —
Eye on the Tropics:
Nicole has dissipated, and there are no current named storms in the tropics.
2022 Atlantic Hurricane Season
In the final few weeks of the 2022 hurricane season, we are exactly average in the number of storms that have formed but well below the average energy produced by those storms.
As of November 7, this season has had 14 named storms of which seven became hurricanes. Two of those became major hurricanes of Category 3 or higher - those were Fiona and Ian.
As for the energy produced, the ACE index (which stands for accumulated cyclone energy) is only 72 percent of an average season's ACE. Most of the energy came from just four storms - Danielle, Earl, Fiona and Ian. Those four storms account for more than 85 percent of this season's ACE.
The average ACE for an entire season since 1950 is just shy of 100, while the past 30 years have averaged an ACE of 122. The past six years' ACE has ranged from 132 to 225 in 2017. This season's ACE so far is just 91.
The past six years all had above-average activity, including a record-setting 30 named storms in 2020 and 21 named storms last year. In the past five years there have been more Category 4 and 5 hurricane landfalls in the United States than in the previous 50 years combined. In the past 15 years, just three seasons have been below-average by number of storms: 2015, 2014 and 2009.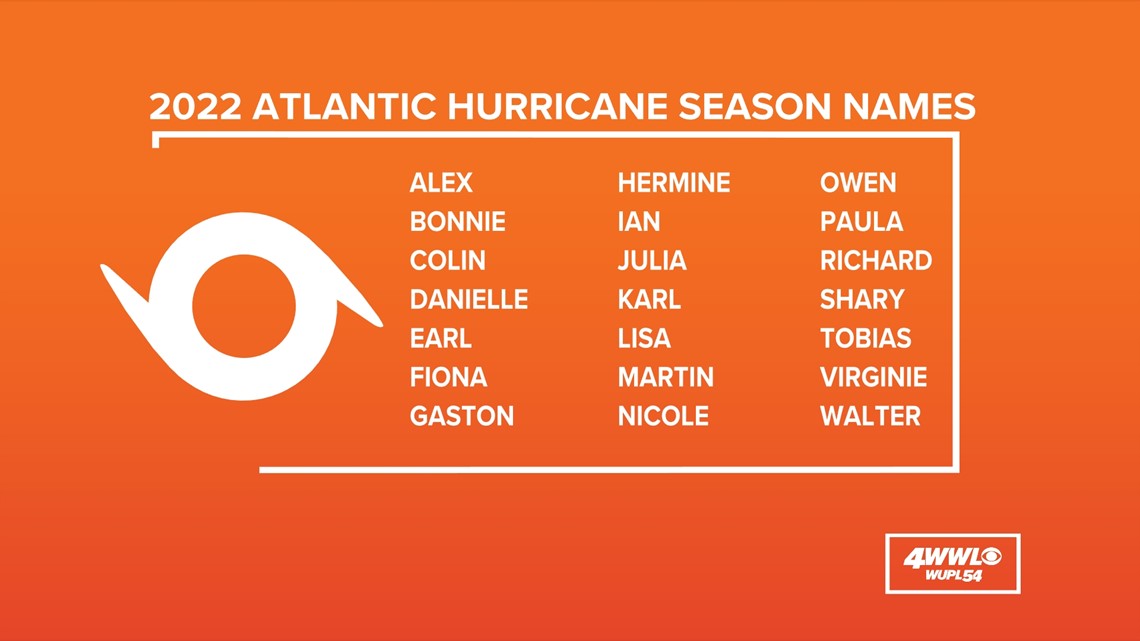 In early August, the National Oceanic and Atmospheric Administration predicted a total of 14 to 20 named storms, six to 10 becoming hurricanes and three to five intensifying into major hurricanes with winds greater than 110 mph. Even with averages shifting upward to reflect more active storm seasons in recent decades, these predictions were above the 30-year average of 14 named storms, seven hurricanes and three major hurricanes.
► Get breaking news from your neighborhood delivered directly to you by downloading the new FREE WWL-TV News app now in the IOS App Store or Google Play.