5 years ago WWL-TV identified 21 women jailed for killing a domestic abuser; 9 have now been freed
In 2018, WWL-TV profiled Laura Eugene's case. The Louisiana Supreme Court had issued a landmark ruling in State of Louisiana v. Catina Curley.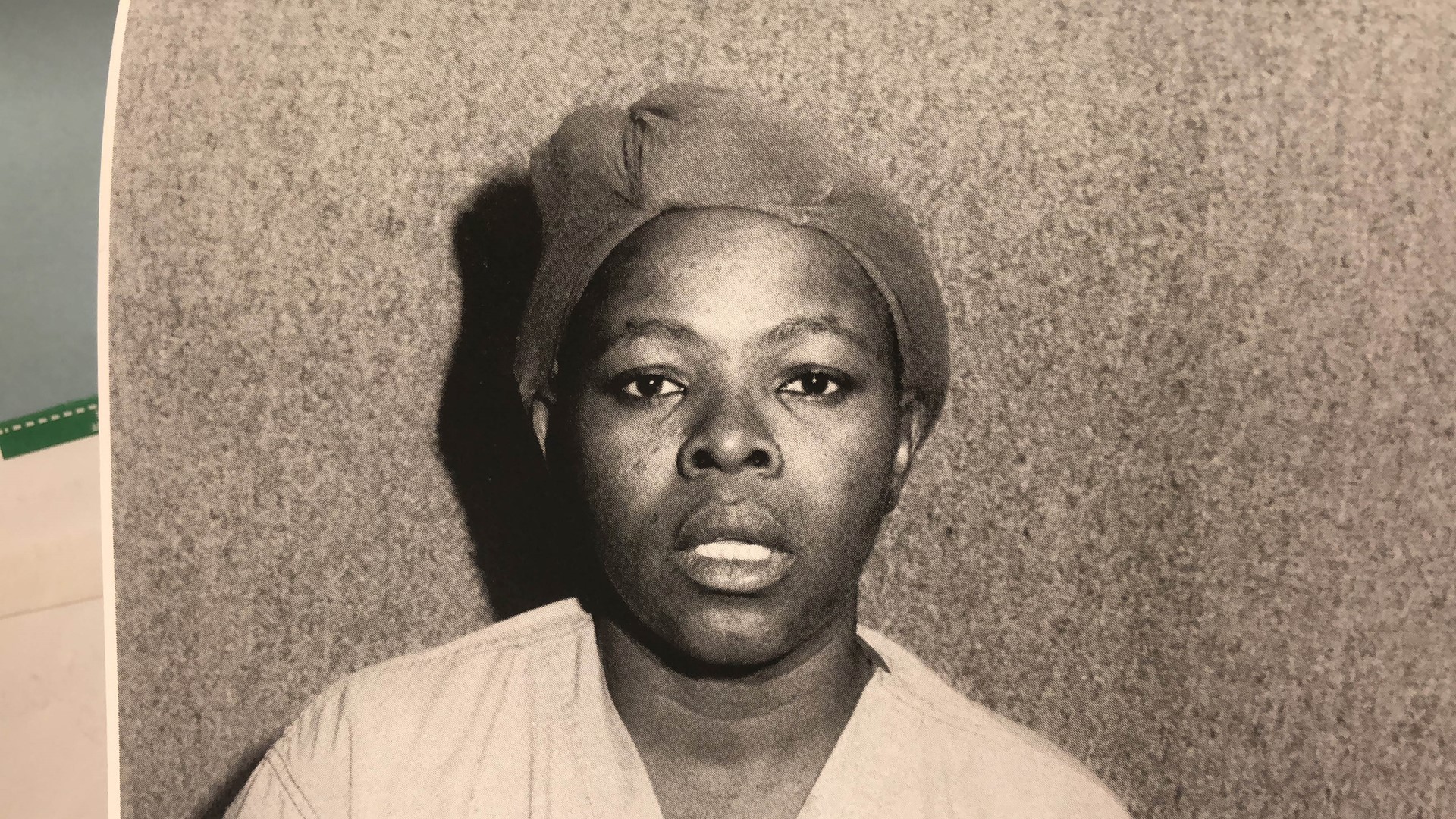 Survivors of domestic abuse are among the hundreds of women freed from Louisiana's prisons over the past five years as sweeping criminal justice reforms have taken hold. Attorney advocates have used those reforms to try and balance the scales of a justice system they say unfairly criminalizes women for defending themselves in the face of impossible choices.
Laura Eugene
:
One of them was Laura Eugene, a woman who stabbed her abusive partner, David Fluence, in the chest on September 4, 2000, killing him.
"They were fighting over him seeing another woman. She admitted that," said former St John Parish Sheriff's Detective Todd Hymel.
The relationship between Laura and Fluence was often violent, Laura and her children say. Laura called police numerous times when things got heated.
The night Laura stabbed David began with another fight, their last.
"David starts beating on her. So, I'm hearing the walls, like, boom, boom like," said Dwayne Eugene, one of Laura's sons.
That night's row ended with furniture scattered on the living room floor of the LaPlace home they shared, pieces of a broken coffee table, a broomstick splintered after Laura said David hit her with it.
"I was trying to protect myself at the time and. He threw me down on the coffee table and choked me so I couldn't breathe. So, after that, I realized that I got up. And went and got a knife, and I stabbed Mr. Fluence," Laura said.
She stabbed him once in the chest. After he fell in the doorway, witnesses described seeing Laura attempt CPR on David. But he was gone.
"It's something that I try not to think about, but it is inevitable," said DeVanna Eugene.
DeVanna was 5 years old at the time. Her mother had stabbed her father. After a jury convicted Laura and sentenced her to life in prison, DeVanna lost her mother and her father.
State of Louisiana v. Catina Curley
:
In 2018, WWL-TV profiled Laura Eugene's case. The Louisiana Supreme Court had issued a landmark ruling in State of Louisiana v. Catina Curley.
The court found that abuse survivors, like Curley, had a right for the jury to hear from experts about the impact abuse has on their decision-making when they have killed a domestic partner who had a history of abuse.
It was an attempt by the court to ensure the abuse survivors received a fair trial when the facts of the case were entangled in the complicated dynamics of domestic violence. Those dynamics are often misunderstood by juries.
In Laura's case, jurors never heard from domestic violence experts. The jury that convicted her was also not unanimous in its verdict. Both of those things are now required for a conviction to hold up in court.
"If someone has been beaten for five years like Ms. Eugene was, and they have been facing that basically domestic terror for a large part of their lives, the trials will still often focus on, well, do you know that he was going to kill her right in that moment," said Stas Moroz, Assistant Professor of Law at Tulane University's Domestic Violence Law Clinic.
Moroz and Becki Kondkar, Executive Director of the clinic, signed on to represent Laura after WWL-TV asked for their expert opinion about the case after the Curley decision.
They were not the original lawyers who handled Laura's trial or appeal.
Women's Prison Project
:
Around that same time, Kondkar was co-founding the Women's Prison Project to look at the cases of women serving life or long sentences in Louisiana.
The group used the list of 21 women compiled by WWL-TV as a jumping-off point.
"I mean, really, we started with your list," Kondkar said.
Using court records, media reports, and the insight of experts like Kondkar, WWL-TV analyzed the cases of 139 women serving life sentences in Louisiana prisons and identified 21 cases of women who argued they killed their abusive partners in self-defense but were convicted of murder anyway.
"The more we've done the work, the more we discover the need," she said, more than 4 years into the project.
20 years into her life sentence, Laura Eugene had no good legal remedy to get her case back into court to at least push for a new, fair trial.
Attorneys determined her best hope was to seek clemency from Governor John Bel Edwards.
The Louisiana Board of Pardons and Parole had recommended Laura for clemency after a hearing on her case that was held in July 2018.
While the board's vote gave them hope, it also trapped the Eugene family in a painful purgatory as they waited to see if the governor would grant it.
"Nobody knows how it feels to listen to your momma suffer," DeVanna said about the relationship with her mother that was forged in two decades of 15-minute visits.
The Eugenes would have to wait four more years until July 29, 2022. Governor Edwards signed off on clemency for Laura, commuting her sentence to 99 years with the possibility of parole after she served 30.
While the idea of having to serve ten more years behind prison walls was difficult, the reality was Laura would get the chance for a life on the outside much, much sooner.
Clemency wasn't the only thing Governor Edwards did for women like Laura. His sweeping criminal justice reforms allowed her to seek parole just five months after he commuted her sentence.
On December 13, 2022, Laura made her case to the state parole board.
"I am truly, truly, deeply sorry for my actions. You are right that I do deserve time. But also, I've changed. I'm not that person any longer. I'm totally different. I learned a lot of things incarcerated," she told the board.
DeVanna spoke for her mother once again at the hearing, her voice stifled with emotion.
"I'm hoping that today will be the beginning of the end of a very long, painful, and traumatizing journey of only having a relationship with my mother in here," DeVanna said.
The family of her father, David Fluence, also spoke at the parole hearing in stark contrast. DeVanna's grandfather asked the board to deny Laura's parole.
"We never was after life. I'm not afterlife right now. But I'd like to see her finish that 30-year sentence," Thomas Fluence continued, "My son, he won't return. 30 years versus a lifetime in the ground."
Laura's Freedom
:
DeVanna has lived her life torn—her mother had taken her father—and the criminal justice system took her mother.
"When I was a little girl, I would have dreams that my mom was home with my brothers and I," DeVanna said.
Her life was consumed by the reality her parents had dealt to her, but two decades in, DeVanna chose forgiveness.
"It wasn't out of a place of hatred or anger towards her father. It was really just out of a place of love and understanding. You know, everything her mom went through," Moroz said.
After hearing from family on both sides of the tragedy, the parole board expressed compassion for Laura.
"There is documented evidence of domestic violence in this case. I don't know what any of us would do living in that situation," one of the parole board members said.
They voted to grant Laura parole, and last December, her family gathered outside the Louisiana Correctional Institute for Women to hug her on the outside.
► Get breaking news from your neighborhood delivered directly to you by downloading the new FREE WWL-TV News app now in the IOS App Store or Google Play.