METAIRIE, La. — It was a break from the usual post-game action.
Demario Davis said he was not taking football questions this week, but would next week.
Instead, he gave a talk about a health scare in his family, and credited his faith with pulling everyone through.
"And she started to foam at the mouth, and her worst seizure, for 30 minutes she seized. Got to the hospital and my wife told me my daughter stopped breathing in the car twice," said Saints defensive player Demario Davis from the podium.
Demario is a man of great Christian faith, often encouraging other children and teens, but Friday his faith was focused on his daughter not suffering permanent brain damage.
"I prayed for her. I say, 'God, let this just be an attack from the enemy that's just trying to be a distraction, and let 'em have overplayed his hand," said Davis.
LSU Health pediatric neurologist, Dr. Daniella Miller, says long seizures are a concern.
"Once you start to get to a very prolonged seizure, we're talking over 5 minutes, 30 minutes, or even hours, and at that point you do start to see neuronal injury or damage to the cells of the brain," explained Dr. Miller, who says often seizures last about one to two minutes.
Demario explained that his 4-year-old girl was almost past the two-year mark of being seizure free. That would mean she could get off the medication. Now they faced a setback, but then early the next morning, she was speaking better than before.
"God gave me just what I asked for plus some. I was blown away. She had the worst seizure that she had ever had, and the next day she's back out there playing with the kids," Davis marveled.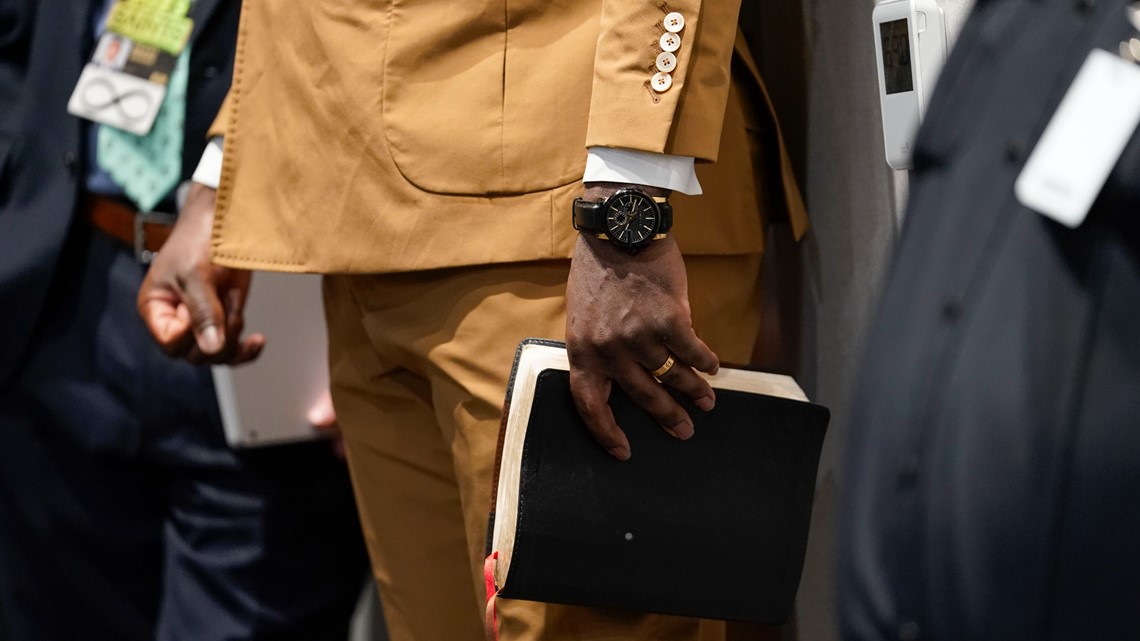 Dr. Miller says that could be a good sign for the future regarding brain damage.
"Yep, certainly that definitely gives me great hope. When a patient recovers very quickly it's really exciting to see," she said.
Saints Head Coach Dennis Allen commented Monday on Davis' Sunday night remarks.
"All you know is the jersey number and the name on their back, but they're human beings, just like everybody else, and they go through the trials and tribulations of life just like everybody else does," said Coach Allen.
"And I just want people to know, like if you've got stuff going on in your life, lay it before the Lord. Lay it before the Lord and trust and be expecting a knock," said Davis.
Demario's 4-year-old daughter, Carly-Faith, has survived cancer of the retina in the back of the eye.
Dr. Miller has not treated her, so we do not know if her epilepsy is related to that condition.
► Get breaking news from your neighborhood delivered directly to you by downloading the new FREE WWL-TV News app now in the IOS App Store or Google Play.